Blind girl chasing journalism dream
Hellen Wanjiru Mwangi secured a chance to pursue radio and television production course at the Kenya Institute of Mass Communication last month but is yet to join the institution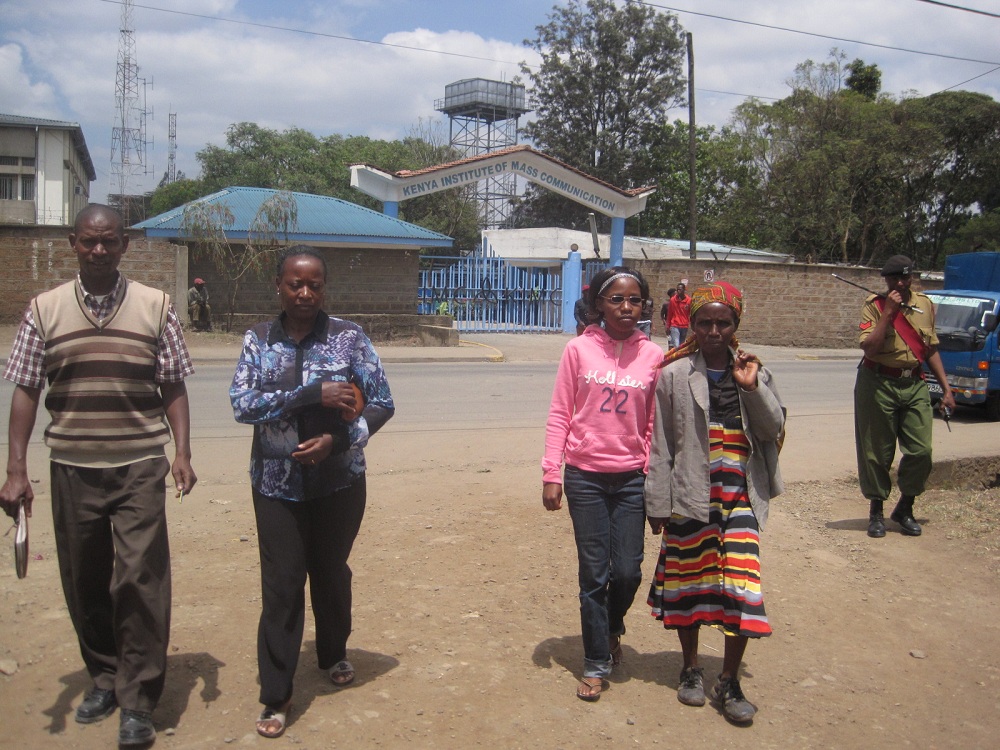 A family of a visually impaired girl, who wants to pursue a mass communication course, is appealing to well-wishers to help her raise funds towards her dream.
Hellen Wanjiru Mwangi, 22, secured a chance to pursue radio and television production course at the Kenya Institute of Mass Communication (KIMC) last month but has not joined because her parents cannot afford the college fees.
The residents of the Seventeen village in Tuiyobei sub location of Marigat in Baringo County have also in extension appealed to Kenyans of good will to come to her aid after efforts to fundraise her fees bore no fruit. "I am determined to go to school and pursue journalism despite the impediments. I appeal to Kenyans to help me raise my tuition fees amounting to Ksh 151, 000 a year," noted the jovial Wanjiru.
Wanjiru, who has been blind since birth and depended on well-wishers to pursue her primary and secondary school education, had at first struggled to get an institution that would offer a conducive environment for her learning until she landed a chance at KIMC.
The alumni of Thika Integrated School for the Blind told KNA that huge fees arrears at the school were her village's first hurdle, pooling resources that allowed the girl access her result slip and certificate.
Her mother, Mary Chesire noted that the family struggled to even raise Sh10, 000 for her accommodation at the institution and hopes that help would get to the aid of her second born child whom she described as "the family's hope."
"We are working hard to secure a Brail Machine for her, but the ongoing drought offers no hope, as most of us are farmers expecting a meager harvest.
"Wanjiru has the will power, I am certain that our efforts as a village will not go to waste, she is brilliant and has proved that," noted Josephine Chebii, a community social worker, who is mobilising the community to pool resources towards her education.
KIMC had given her until end of September to take up the offer, an opportunity she feels will be lost.
She has also applied for a loan with the Higher Education Loans Board to help her ease the family's burden but it is yet to be disbursed.
Ngugi wa Thiong'o misses out on Nobel Prize again
The 2017 prize was awarded to British novelist Kazuo Ishiguro for his emotionally impactful novels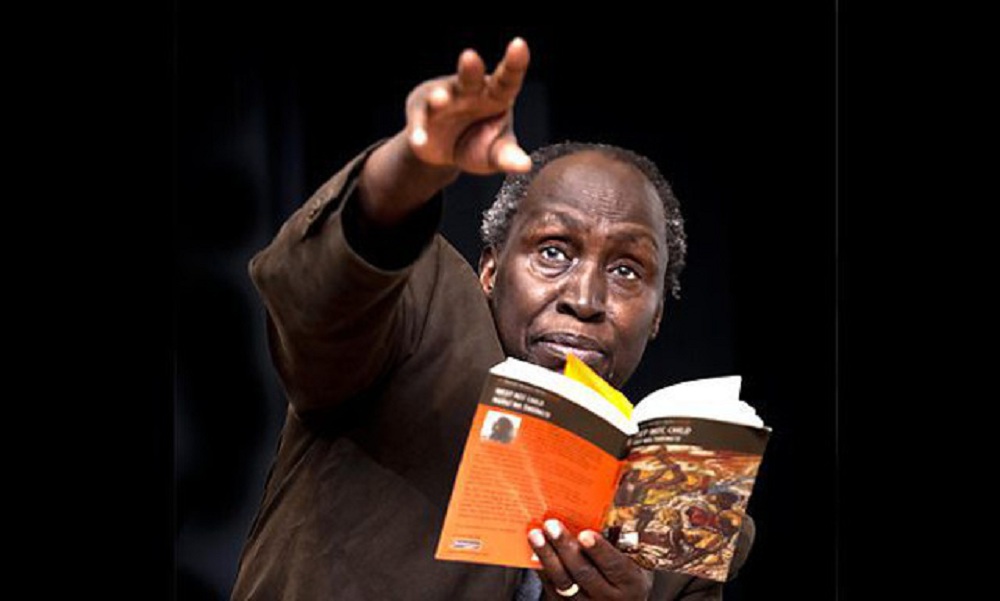 It was another year of disappointment for the African favourite for the Nobel Prize in Literature, Kenyan writer Ngugi wa Thiong'o who has been tipped to win the prestigious prize since 2010.
The 2017 prize was awarded to British novelist Kazuo Ishiguro for his emotionally impactful novels, the Nobel Foundation announced on Thursday.
He was selected out of the about 350 nominations made by literary experts and former Nobel laureates from around the world.
79-year-old Ngugi published his first book in English in 1964, which is the first by a writer from East Africa. He later changed his language of writing to his native Gikuyu language.
He set up a revolutionary theatre in the 1970s that provoked the authoritarian regime at the time, leading to his arrest and imprisonment for over a year over his 1977 play Ngaahika Ndeenda (I Will Marry When I Want) that bore a political message.
Ngugi continued to write from prison where he wrote his first Gikuyu novel. He later went into exile to the United States after his release and subsequent harassment of his family and loss of his teaching job at Nairobi University.
In the United States, he became a professor of Comparative Literature and Performance Studies at Yale University, New York University and University of California, Irvin where he is currently a Distinguished Professor of English and Comparative Literature, and the Director of the International Center for Writing and Translation.
He has several works including novels – Weep Not, Child, The River Between, A Grain of Wheat – and plays, short stories, children's literature, memoirs and essays, among others.
Ngugi wa Thiong'o is the founder and editor of the first Gikuyu-language journal.
If he had won the 2017 Nobel Prize in Literature, he would have been the second African laureate since 1986 when Nigerian writer Professor Wole Soyinka won the prize.
The 2017 Nobel Prize in Literature laureate gets a citation and an 18-carat gold medal that bears the face of the founder Alfred Nobel at an award ceremony on December 10. The prize includes Ksh 114,551,911 ($1,110,000) which will be paid next year.
The Nobel Prizes have been awarded since 1901 and conferred on top achievers in six fields: Physics, Chemistry, Literature, Physiology or Medicine, Promotion of Peace and Economic Sciences.
Prize-winners are often individuals, teams of two or three and organisations called Nobel Laureates. The laureates are nominated by their peers, including former laureates, politicians, justices and academics among a few others, and then secretly chosen by Nobel Committees and prize-awarding institutions.
Majority vote
For the peace prize, the Norwegian Nobel Committee composed of five members is appointed by the Norwegian parliament.
The Committee chooses the laureates through a majority vote before the winner is announced in October.
The awards were created by Swedish scientist and philanthropist Alfred Nobel who bequeathed most of his fortune to the establishment of the prize upon his passing in 1896.
The first prizes were presented in 1901 and since then, over 900 people have been awarded.
Details of the selection process and nominees can only be revealed until after 50 years.
Despite the Nobel Foundation's requirement that prizes be awarded only to living recipients, Canadian immunologist Ralph M. Steinman was awarded a 2011 Nobel for medicine posthumously. The committee did not know he had died three days prior.
The winners receive their prizes at a ceremony on December 10th – the anniversary of the death of Alfred Nobel.
All the prizes except the peace prize are presented in Stockholm by the King of Sweden. The peace prize is awarded in Oslo by the Norwegian Nobel Committee with the King of Norway.
The prize includes a sum of money, a citation and an 18-carat gold medal that bears the face of the founder Alfred Nobel. The money is received after a year.
Credit: Africanews.