Barely a week after President Uhuru Kenyatta launched an investment scheme for boda boda riders in Kenya, the government has unveiled a new program targeting women in the sector.
The program supported by the Ministry of Public Service and Gender, and backed by the United Nations Populations Fund (UNFPA) was launched on Monday, October 26 at an event in Nairobi.
Cabinet Secretary Margaret Kobia announced that the government had committed various state intervention funds to support the female riders, promising tangible results by July 2021.
Central to the program's implementation will be the Boda Boda Association of Kenya, which has been tasked with creating structures for women to thrive in the industry.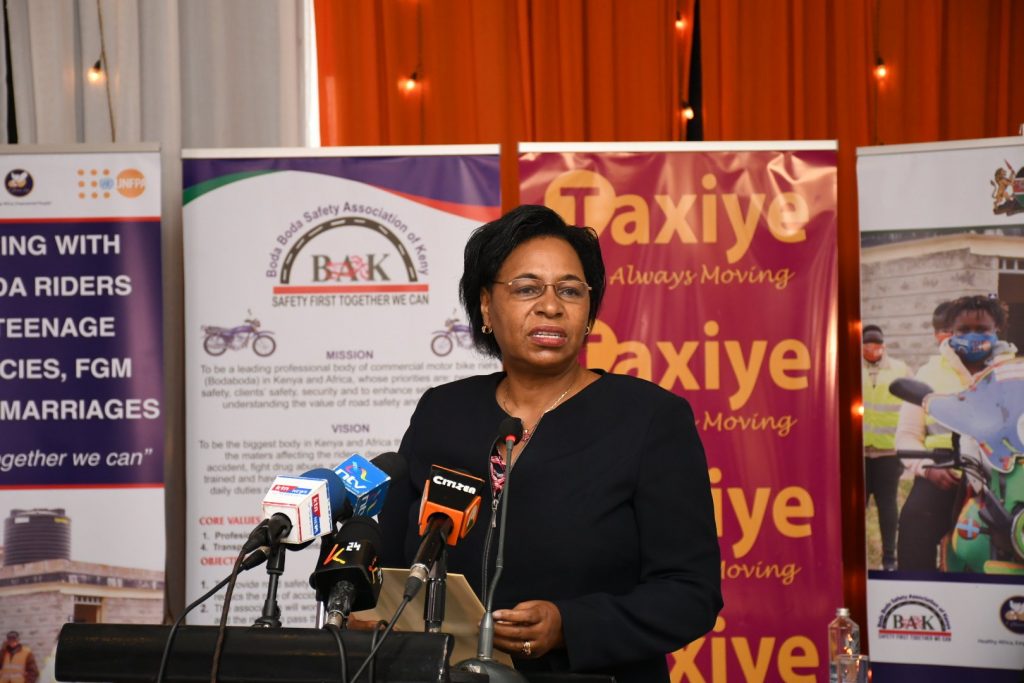 Kobia also identified the initiative as an opportunity to engage the riders in tackling societal issues such as teenage pregnancies.
"Decision making for wellbeing of society is better when made by both men and women.
"Female Boda boda riders can support GoK and society in countering negative tendencies like teenage pregnancy, FGM and GBV," the CS stated.
UNFPA Kenya Representative Olajide Demola heaped praise on the association, which has over 1 million members, for recognizing the need to involve women in what remains a male-dominated sector.
"With today's launch the Boda Boda Association is set to optimally benefit from the creativity and resilience that women bring to the sector.
"I call on the leadership of the Boda Boda Association to ensure that they implement the 2/3rd Gender rule as soon as possible," Demola observed,
Representing women in the sector, Boda Boda Association representative Dorcas Oundo called for female riders to be supported with training and financial empowerment to ensure sustainable growth,