In 2017, Janet Mbugua left loyal viewers disappointed after announcing her exit from Royal Media Services (RMS) owned Citizen TV.
Mbugua was at the top of her game, having established herself among the country's most recognizable news anchors. Her focus on human interest stories also saw her win various plaudits.
She was crowned as one of the top three best News Anchors in Kenya by the Media Council of Kenya (MCK) in 2014.
So what exactly has the former TV queen been up to since leaving Citizen? Simply put, a lot.
Janet is a renowned broadcast journalist, gender equality and human rights amplifier and digital influencer.
She is the founder of The Inua Dada Foundation, which focuses on ending period poverty, and author of 'My first time', her literary debut published in 2019.
She hosts a podcast as well, also known as 'My First Time'.
In a 2019 interview with Betty Kyallo, then host of UpClose on K24 – Janet stated that her focus was on three F's; Faith, Family and focus.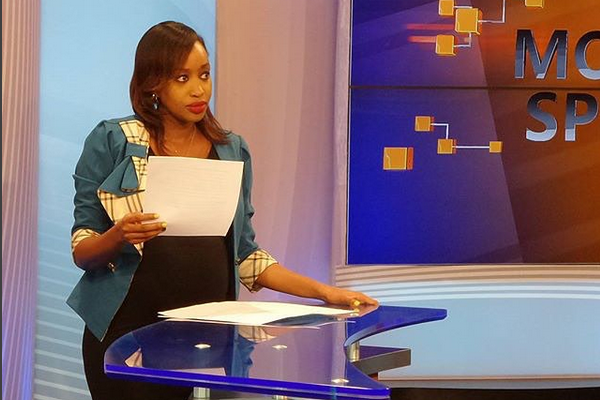 Before her groundbreaking 5-year career as a senior anchor, producer and reporter for the Royal media services, Janet, who was 18 at the time, began her career as a radio presenter in Pulse FM, Mombasa. Thereafter Janet scored a role with Captial FM as the mid-morning magazine presenter.
These experiences preceded her education at The Limkokwing University of Creative Technology in Malaysia, which was the foundation of her career in the media industry.
After completing her studies, Janet returned home and dove into the deep end of Broadcast Journalism in a travel show and later delved into late night news and progressively into primetime. She later moved to Johannesburg in 2009 to work as a news anchor, reporter and producer and returned home in 2011 to eventually take up her seat as senior news anchor, one half the famous duo with Hussein Mohammed on Citizen TV's Monday special and The big question.
In 2015, Janet Mbugua and Edward Ndichu tied the knot, later expanding their family with two sons, Ethan Huru Ndichu and Mali Mwaura Ndichu.
Citizen TV Exit
In April 2017, Janet Mbugua announced her departure from Royal media services. Her reason being, the limitations her position posed to spending time with her family. She also cited burn out fears, having worked in the industry for 10 years without a break.
There and then her humanitarian works took the lead. In July 2017, she began consulting for The Hive, a US Based Organization seeking to amplify Gender Equality messaging in Kenya and other African countries and collaborated with UNICEF on their End Child Marriage campaign, as one of their spokespersons and influencers in Kenya.
Prior to that, Janet had been appointed Brand Ambassador for the Lifebuoy Help A Child Reach 5 campaign and representing Kenya globally in 2016, adding to her humanitarian credentials.
Inua Dada Foundation
During her time at Citizen TV, a feature story that aired showed girls using unsanitary products such as chicken feathers and goat hide to manage their menstruation.
"It birthed in me the need to push for girls and women to be able to access the right products and information pertaining to their period, while also pushing for the budgetary allocation to be increased in the Kenyan parliament," a piece from her website stated.
The story was the seed that grew into her NGO, Inua Dada. Inua Dada Foundation is an organization whose purpose is to create a supportive and accessible environment for girls and women in Kenya.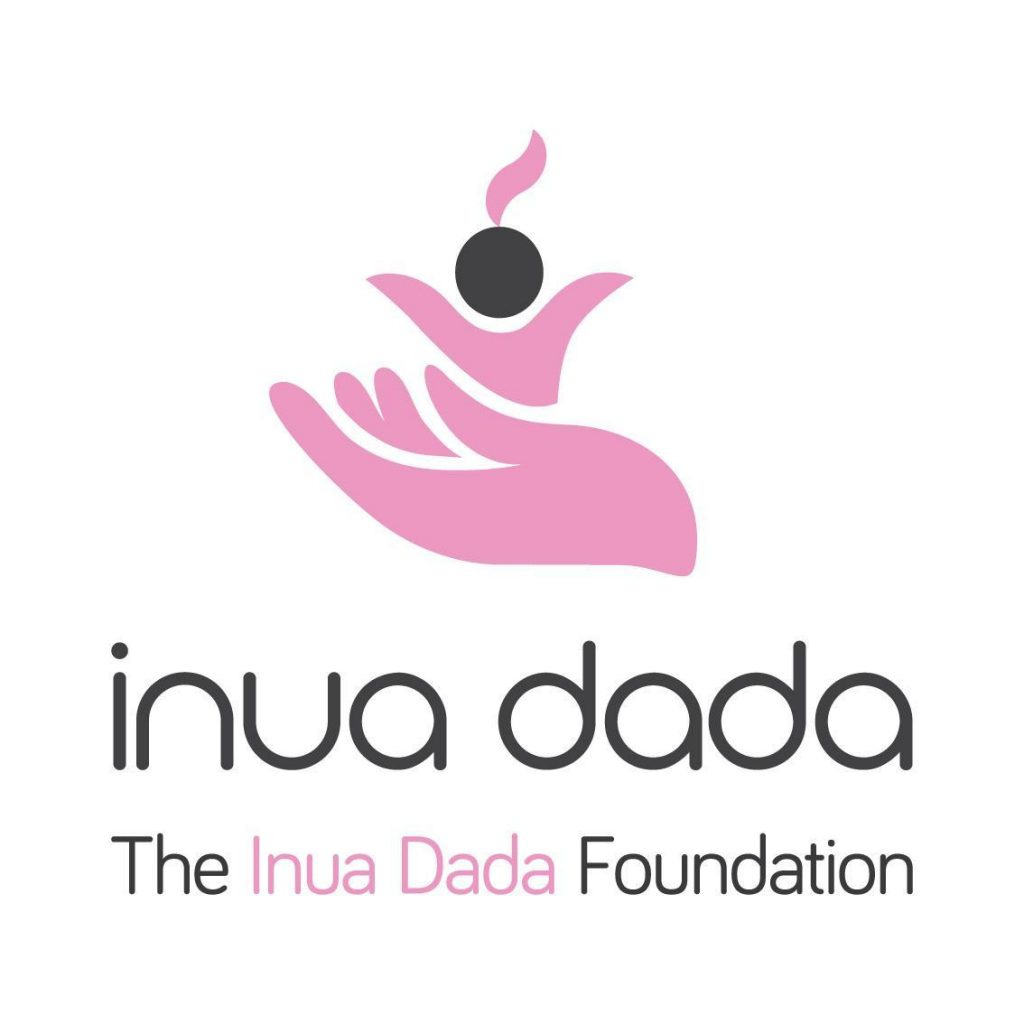 This is done by conducting research to identify issues that hinder learning and working collaboratively with various partners. With a focus on Menstrual Health Management, the organization has empowered thousands of girls over the last few years. The program has extended to include boys and men in the conversations.
"To date I have been intentional about sounding the alarm necessary in the fight to end period poverty, equip allies with the tools necessary in advocating in their communities, approaching menstrual health management with inclusive programs and promoting empathy and tolerance in communities where taboos and discrimination against women and girls continue to lock many girls out of an education and prevent women from working with dignity." the piece from Kiguta's website added.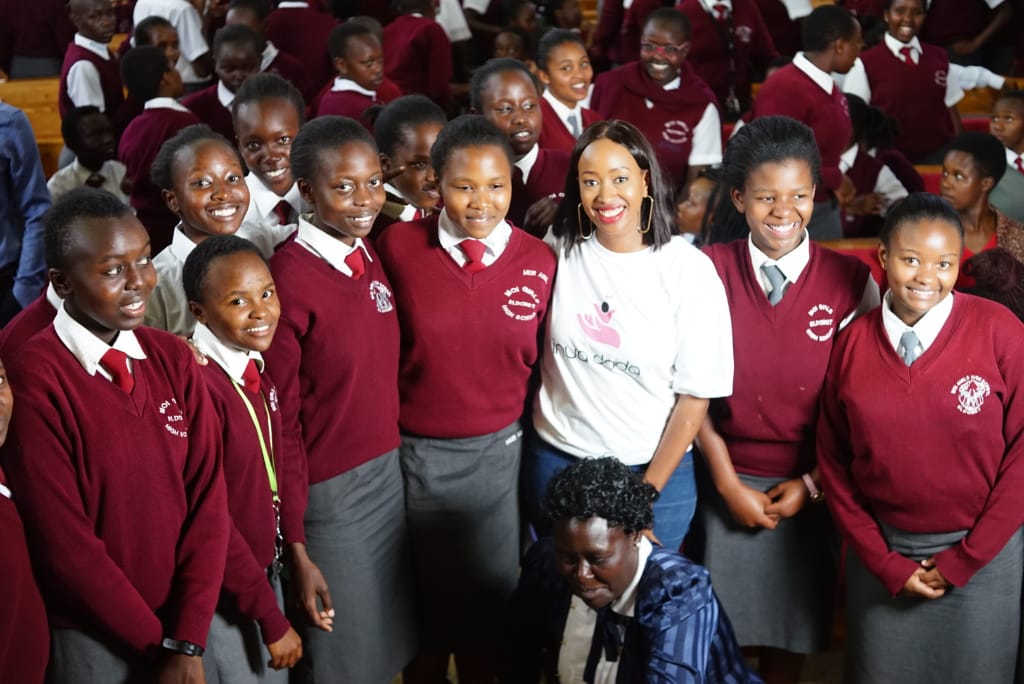 In July 2017, Janet was the project lead for the #Better4kenya campaign, an initiative that seeks to amplify public discourse and challenge the Government to prioritise gender equality. Alongside The Hive, Bill & Melinda Gates Foundation and with the participation of Media Personality and Podcaster Adelle Onyango, TV and Radio Presenter Amina Abdi, Hip Hop Artist and Entrepreneur King Kaka and TV Host and Content Creator Sharon 'This Is Ess' Mundia among others, Better4Kenya led a positive conversation about gender equality.
My First Time
Janet earned the title of 'Author' with her first book, My first time. The provoking publication is a 311-page book published by longhorn publishers released in December 2019. It collectively gives a voice to over 50 individuals both men and women from different cultural backgrounds, religions and abilities.
These individuals narrated their stories on stigma, different settings and issues with regard to menstruation. It provides much-needed guidance on the support to be given to girls who have had menstruation for the first time in their lives.
The stories are a bold step in improving the lives of millions, not only in Kenya but also around the world, in putting an end to "period poverty".
In the interview with Betty, she stated, "Part of it is my own journey and the stories I heard from others. The book brings together these different sets of stories. The purpose of this is to influence policy change, I want to use this as a tool to challenge the government to put in place more inclusive policies."
"There is a power within each and every one of us. A purpose, a passion and a drive. It may be difficult to awaken to it, but once you do, you can conquer anything," Janet added.
Funds raised from the book will go towards providing innovative solutions for access and information and solutions to addressing period poverty, with the Carolina For Kibera and Inua Dada Centre being one of them.
The book set the scene for the 'My first-time podcast'. The first episode aired on Decemeber 18th 2020 featuring Carol Radull and Caroline Mutoko. As an extension of the book, the podcast was set to feature new voices and other first-time experiences that were not captured in the book as well as dynamic stories such as menstrual health in different settings, sexual health and rights, self esteem, bodily autonomy, cultural perspectives, inclusivity and policy .
"I am happy to have created this space, a safe space to talk about menstrual health, sexual health, reproductive health and rights and also get to hear from men and women from different parts of the world. One issue, global views," Janet expressed in an Instagram post.
Covid-19
In the wake of Covid-19, through her Inua Dada foundation, Janet donated 'dignity packs' containing sanitary pads, toilet paper and essential food items such as flour and cooking oil to households in need. She announced that the first batch of 150 dignity packs would be distributed in Nairobi's Kibra.They would then seek the support of well-wishers to expand the program to other informal settlements such as Mukuru Kwa Njenga, Korogocho and Kangemi.
"Girls who are not in school don't have access to sanitary pads when they would have access to those products in a school setting. Women who are working every day on a daily wage and using some of that money to buy menstrual products don't have access to that now because they've been sent home.
"Men as well, in this setting, also don't have access to some food," Janet explained.
She also launched 'Period Parties', where women from different backgrounds around the world engage in fun conversations on periods and more online.
If Janet's Youtube channel is anything to go by, she still maintains her fun, witty side whether it is hanging out with friends or spending quality time with her husband and two sons.
It is clear that Janet Mbugua continues to be a force of change in society. She is currently working to curate campaigns aimed at having progressive conversations around Gender Equality.