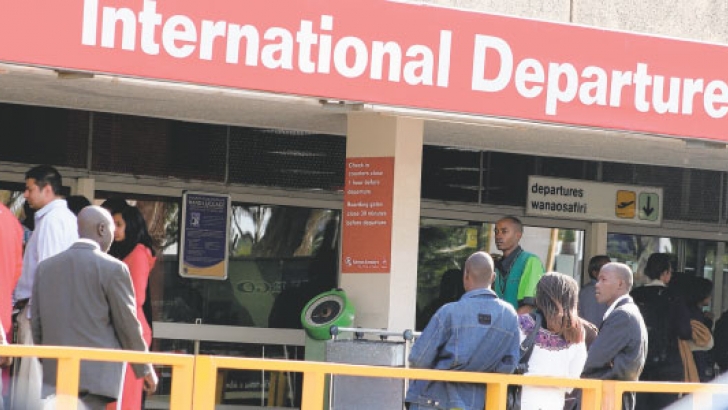 The United Kingdom's new points-based immigration system makes it easier for skilled Kenyans to secure work permits, and allows foreign students more time to stay in the UK after graduating.
The system took effect on January 1, 2021 following Britain's formal exit from the European Union (EU). EU and non-EU citizens are to be treated equally according to the new rules
In a notice, the UK noted that it aimed to attract people who could contribute to its economy. Notably, the UK is expected to record a surge in vacancies due to the termination of free movement of labor with the EU.
In the points-based immigration route for skilled workers, the minimum required qualification is A-level or its equivalent, a significant change from the degree-level requirement in the EU bloc system.
Job seekers will have to meet a thresh-hold of 70 points to qualify for a visa. A job offer from an approved employer for a skilled assignment provides 40 points.
Being able to speak English offers another 10 points. If the applicant is due to be paid at least the general salary threshold of £25,600 (Sh3.79 million) a year, they secure the remaining 20 points.
If they aren't expected to earn as much, however, they can still gain the twenty points if there is a shortage for the occupation in the UK or have a PhD relevant to the job.
The rules are expected to offer more opportunities to skilled Kenyans in fields such as technology and communications, research, electrical works and accountancy.
The UK has long faced criticism for the well-documented frustration and difficulty African applicants, many of them skilled and educated, face when applying for visas for be it business, international conferences or recreation.
Admitting a problem, UK's Minister for Africa James Duddridge stated that there was more to be done.
He hailed the new points-based immigration system as a step in the right direction.
"It brings much greater clarity about what is required and …this is absolutely brilliant for Africa," Duddridge told reporters.
Importantly, Kenyans working for firms with British ties or those who have lived and worked in the UK will have an advantage over other applicants in the system.
Under the new rules, Kenyan students in the UK will also be afforded more time to secure jobs and opportunities upon graduation.
Graduates will be able to work, or look for work, in the UK at any skill level for up to 2 years, or 3 years if you are a PhD graduate. EU bloc rules allowed graduates four months to stay in the country.