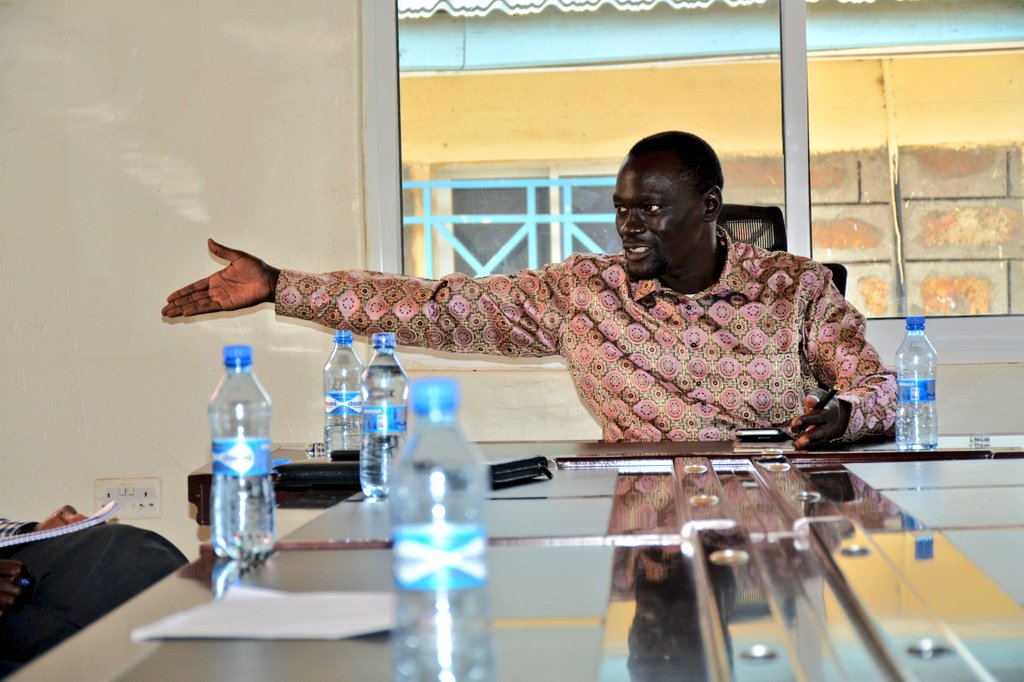 Tullow Oil, the company that is drilling oil in Turkana County, has allayed fears that crude oil from Lokichar was being sold in the black market.
Tullow Country Manager Martin Mbogo said all their installations where crude oil was stored was secure and denied that the substance at the centre of alleged black market originated from any of the company's sites.
"We have followed up on these reports and even sought to find and analyse samples of the material but have found none, but what we are sure of is that the substance did not come from any Tullow site where crude oil is produced. We are cooperating with the police and have also ensured that all our sites are under tight security," Mr Mbogo said during a meeting with Turkana Governor Josphat Nanok and other senior county government officials on Wednesday.
He told the Governor that social investment projects by the company that include health centres in Lokichar and Kasuroi will now be handed over to the County Government to benefit residents after conclusion of court cases that had stalled the transfer process.
Governor Nanok said there was need for better engagement among the parties including the National and County Governments, Tullow and the community as the next phase of oil production was expected to commence.
He raised concern of uncertainty rising from standoff between the National and County Governments over the share of oil revenue.
"The public and the County feel ignored on issues raised over oil exploration and there is the feeling that we have no say of the process after production. This standoff affected the early oil project. The four parties in this process need better consultation," he said.
The Governor announced of plans to push for legislation on land ownership and documentation that will guide in compensation, a matter Nanok said was as contentious as the impasse over oil revenue sharing formula.
Deputy Governor Peter Lotethiro reiterated the importance of dialogue and community participation in programmes, a situation he said would reduce roadblocks and allow the contractor operate with ease. The governor called for fairness in staff layoff which is expected with the suspension of drilling process.
He said the matter was delicate and due process and relevant labour laws should be followed. On waste management, Mbogo informed the county team that environmental officers had addressed concern over waste disposal and had put mechanism to manage the waste currently produced.
In the meeting were County Executive Committee members Ms Jane Ajele (Health) and Esther Lokwei (Lands), Chief Officer for Energy Stella Opakas, Chief of Staff Abraham Losinyen and the Governor's advisors Norbert Okumu (Legal) and Joseph Ekalale (Political).