A new World Bank-backed initiative rolled out by the Ministry of ICT is promising to pump Ksh120 million into organizations serving vulnerable youth.
The initiative dubbed Future Bora is looking for organizations specifically working with under-served youth group populations; including orphans, youths from vulnerable and marginalized communities, persons with disabilities, youths affected by conflict, single mothers, and street youths.
Under the Kenya Youth Employment and Opportunities Project (KYEOP), Future Bora aims to expand economic opportunities for under-served youth population groups, observing the extra hurdles they face in securing employment or initiating income-generating activities.
Organizations will have to apply for the grants on an online portal, with three selected winners to receive Ksh40 million each to be disbursed in milestone-based tranches.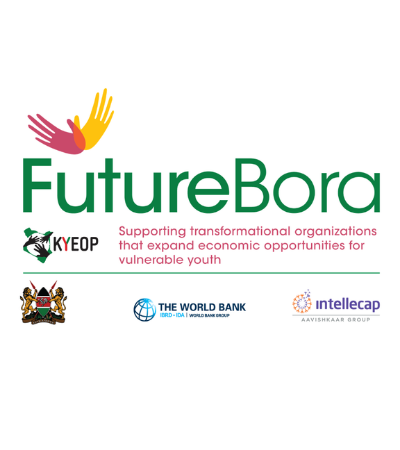 The organizations will also receive advisory and mentoring support to build capacity as well as greater visibility for their interventions.
The application process is open to both for-profit and non-profit organizations.
The criteria, however, dictates that organizations must be registered in Kenya to be eligible. They must also have been operational for at least three years as of September 1, 2020.
Applicants will be required to provide audited financial statements for the last three years.
The interventions submitted are expected to offer solutions for long-standing unemployment issues among vulnerable youth population groups.
Notably, 80% of the beneficiaries should be between the ages of 18 and 29 years.
The deadline for applications for Future Bora is set for 15th December, with a shortlist of the top 30 applicants to be announced in January 2021.
The top 30 applicants from the first round will proceed to a bootcamp where their ideas will be refined and applicants invited to submit detailed proposals.
Following evaluation by an independent panel, the top three winners, to receive Ksh40m each, are to be announced in Mid March.