Fact-checking initiative PesaCheck has appointed former Hivisasa Content Manager Enock Nyariki as its new Managing Editor.
Nyariki joined PesaCheck in March as an Editor, after crowdsourced journalism platform Hivisasa shut down in Kenya.
Incubated by Code for Africa (CfA), PesaCheck has in recent years grown to become one of the leading fact-checking media platforms on the continent.
It publishes reports debunking misinformation and fake news spread on social media among other online forums.
At PesaCheck, Nyariki will be responsible for overseeing content production by the platform's editorial team.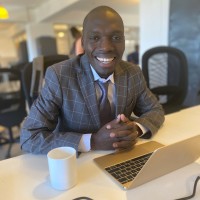 As PesaCheck has a presence in 13 African countries including Kenya, Nigeria, South Africa and Tanzania, Nyariki will lead a multinational team with members in different time-zones.
Other than fact-checking misinformation and hate speech, PesaCheck also publishes analytical pieces tracking public finances and promises from public officials.
At Hivisasa, Nyariki was responsible for, among other things, managing the newsdesk and developing editorial standards.
He was also heavily involved in hiring and training sub-editors to ensure content on the platform met the set standards.
After a six-year run, Hivisasa ceased operations in Kenya in February rendering both its in-house team and network of citizen journalists redundant.
At the time of its exit, the company was averaging 2 million monthly readers, having peaked at 6.1 million monthly readers.
In a statement, the company blamed the situation on its inability to find a viable advertising-based business model.
"Despite growing its audience and impact, Hivisasa has, like many other publishers globally, been unable to identify a viable advertisement-led business model.
"As a result, we have made the hard decision to close down the current model of local news production, in order to explore new ideas and opportunities," the statement read in part.