Taxi-hailing service Bolt has announced enhanced background checks and vetting procedures for its drivers, with measures including closer cooperation with the Directorate of Criminal Investigations (DCI).
With drivers already required to have a clean record, the company will also be monitoring for criminal offences in real time, according to Bolt country manager Ola Akinnusi.
Bolt drivers are required to present a police clearance certificate (certificate of good conduct), valid drivers license, vehicle registration details and proof of insurance before being signed up to the platform.
"To further bolster ride safety, Bolt has also strengthened its drivers screening processes and is closely monitoring drivers for criminal offences in real-time, conducting periodic inspection of their vehicles and also providing them with safety training on how to recognise, avoid, or calm potentially violent situations," Akinnusi stated.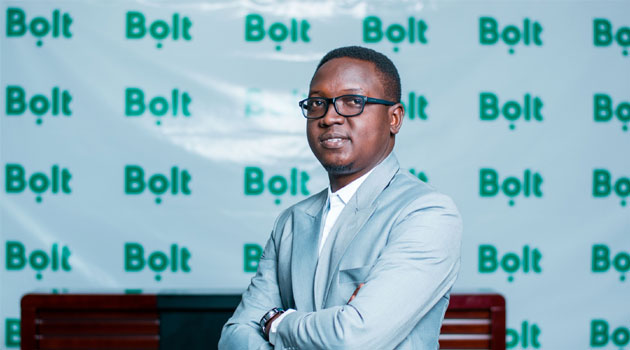 The enhanced measures by Bolt, formerly Taxify, are part of a raft of safety features for the users of the service.
From the app, for instance, users can share live trip details with their emergency contacts.
It also includes an SOS emergency button, with emergency tracking and auto location trailing features.
The renewed focus on safety has seen policies on the platform updated and the security features given more prominence.
Akinussi further noted that Bolt maintained 24/7 customer support services, in addition to making booking and cancelling trips easier.
"We've up-scaled our safety features and policies guidelines on our platform that are easily accessible from the app's home screen such as the driver and rider SOS button, giving drivers and riders a quick way to contact first responders in the event that something goes wrong during a Bolt trip," he asserted.
The measures reflect trends in the industry, with many users of cab-hailing service concerned with safety as much as convenience.
Publicized cases of robbery and sexual assault involving cab-hailing services have served to heighten customers' fears. driving companies to make important changes even as questions linger.
READ>>>>>Bolt Raises Sh11 Billion to Boost Growth Strategy