15 students from Kenyatta University who innovated ventilators to aid in the fight against Covid-19 are this year's UN Kenya Person of the Year winners.
Justice Martha Koome was runners-up for championing children's rights. Previous winners of the award include Father Peter Tabichi, the philanthropic teacher, and First Lady Margaret Kenyatta for her sustained campaign against child mortality.
The students hit the headlines in April for developing an affordable ventilator prototype using locally available materials. They went on to receive support to develop the Tiba-Vent ventilators at a time when global demand for the equipment was incredibly high due to the pandemic, causing price surges.
The innovation drove debate on the place of manufacturing in Kenya's economy, with calls intensifying for greater government support to local manufacturers.
The team of student innovators received the award at a ceremony held on Wednesday, October 28 and attended by, among others, ICT Cabinet Secretary Joe Mucheru.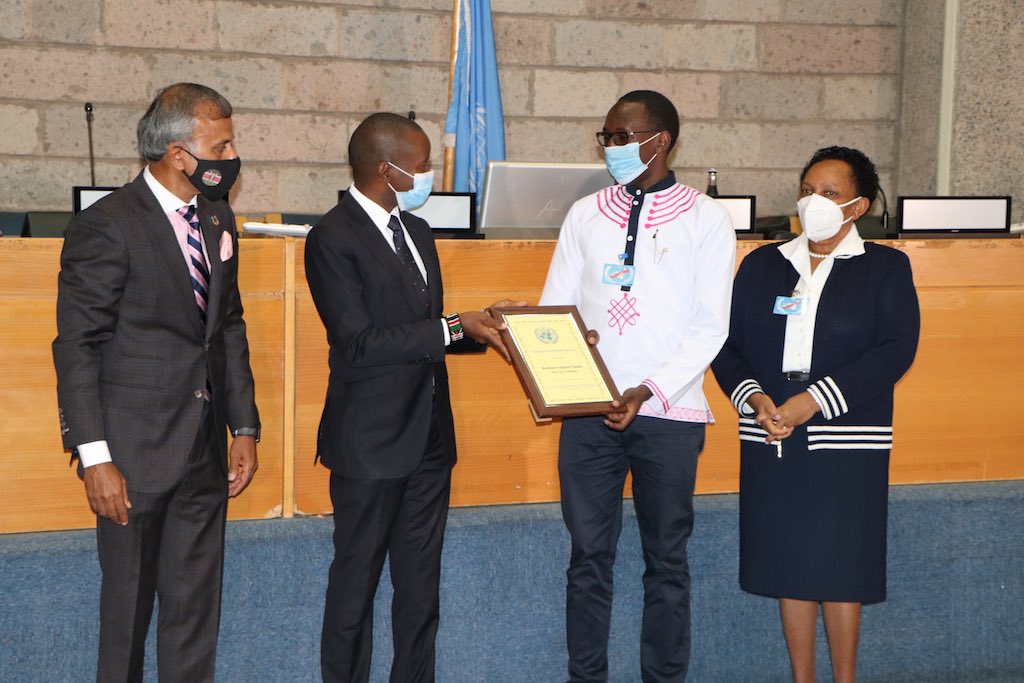 Team leader Fidel Makatia explained that he made the decision to develop the innovation after undertaking research on the fight against Covid-19.
"I realized the three things I could do was to come up with a cure, a vaccine or a ventilator. I couldn't come up with a cure because I'm not a pharmacist, I was an electrical engineer.
"I was excited with the idea of a ventilator because it was a machine and I've been working with machines," he stated.
Makatia teamed up with friends to work on the project before the Head of Innovation at Kenyatta University caught wind of it, and encouraged them by promising support for the research.
The Tiba-Vent ventilator has since been certified safe by the Kenya Bureau of Standards (Kebs), raising hopes that it could soon be in hospitals around the country.
Dr. Ken Iloka, a biomedical engineer mentoring the team, disclosed that some of its members had worked up to 20 hours a day to bring it to fruition.
He praised the students for their ingenuity, stating that they were providing solutions when the country needed them.
Watch a video on the innovation below: