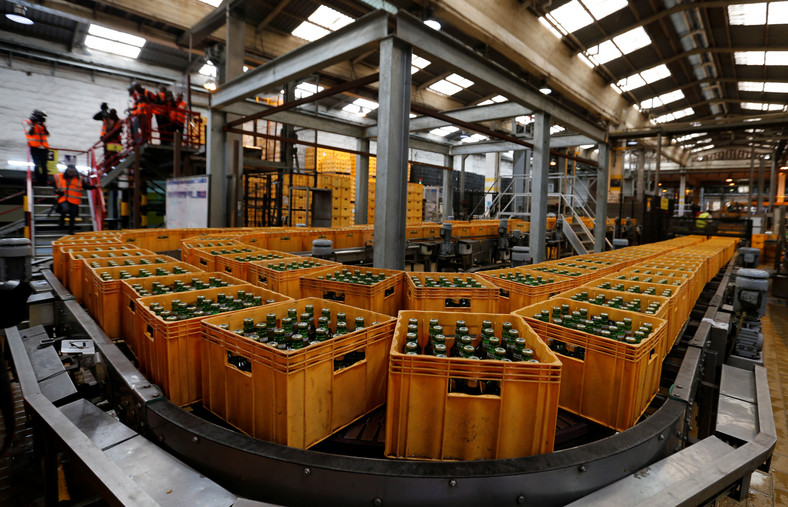 East African Breweries Limited (EABL) on Friday reported a 47% decrease in profits for the half-year ended December 31, 2020 compared to Ksh7.2 billion the previous year, the group's unaudited financial results show.
Net sales declined by 3% to Ksh44.5 billion by the end of December 2020 compared to Ksh45.8 billion at the same period the previous year.
Gross profit also ticked down 11% to Ksh19.3 billion compared to Ksh22 billion the previous year.
Administrative expenses reduced by 6% to Ksh4.3 billion from Ksh4.5 billion attributable to measured spending.
The group's balance sheet shows that Ksh2 billion was remitted to the taxman as income tax spend, Ksh1.3 billion lower than the Ksh3.4 billion spent on the same purpose the previous year.
Profit before tax fell to Ksh5.8 billion from Ksh10.6 billion.
Earnings Per Share (EPS), a measure of a firm's profitability, fell to Ksh2.71 down from Ksh7.00 at the same juncture the previous year.
The brewer attributed the decline in profits to the COVID-19 pandemic that forced governments across the world to shut down clubs and bars to contain the spread of the disease before partially reopening them again and depending on the country, shutting them down again and later reopening them.
"EABL's half year performance was delivered against the background of a challenging global and local macro-environment arising from the COVID-19 pandemic. This was characterized by the partial reopening of bars in the first quarter and the further easing of restrictions in the second quarter," reads the statement.
"The impact has been gradual recovery in volume with sales showing sequential improvement against the previous half (Jan- June 2020) and almost level with the same period last year," the statement further read.
As a result of the fall in profitability, the firm has declared it will not be paying out dividends.
"In recognition of the uncertainty in the external environment and the need to conserve cash to enable the business to continue on a recovery trajectory, the board does not recommend an interim dividend for the half-year ended December 31, 2020," the company said in the statement.