Toyota Kenya has introduced two new motorcycle brands targeting commuters in urban centres looking to beat the traffic.
The introduction of the Yamaha FZ15 and Yamaha FZ25 models is also meant to capitalize on growing interest in motorbikes among Kenyans, particularly residents of cities including Nairobi and Mombasa.
The sleek urban bikes are designed for getting around the city fast, as well as the occasional out-of-town trip.
Toyota Kenya Managing Director Arvinder Reel observed that the two new models were great options for many Kenyans considering the purchase of motorbikes.
"Motorcycles have become a popular transportation means in Kenya due to their affordability and capability to beat traffic jams in urban areas.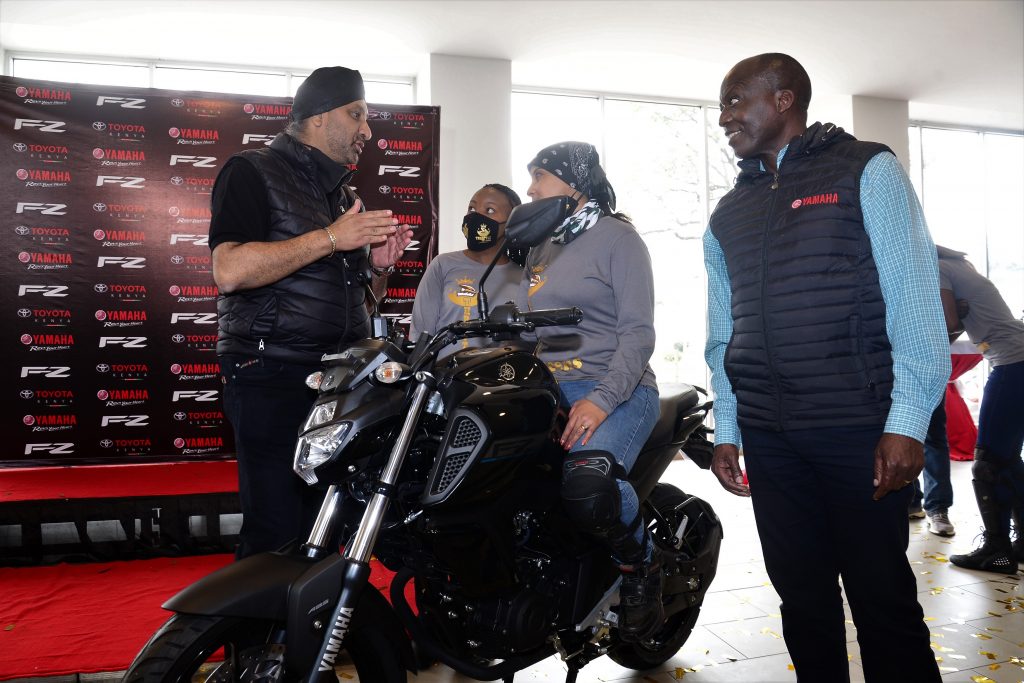 "Currently, we are seeing more professionals who own cars getting a motorcycle as an additional option to get to work conveniently and occasional use during the weekends," Reel observed.
The 149cc FZ15 and 249cc FZ25 incorporate a front disc with Bosch Anti-Lock Braking System (ABS) providing improved braking performance.
The design of the new models is meant to offer riders a powerful, dynamic feel. It groups the front face, fuel tank and engine together giving the FZ a bigger appearance.
Under the hood, the bikes include a range of powerful specifications, making it ideal for the modern rider.
The FZ15 mounts an air-cooled 4-stroke 149cc SOHC, 2-valve, single-cylinder fuel-injected "BLUE CORE" engine, that achieves 14% improvement in fuel economy over the existing model while offering excellent acceleration performance.
The Blue Core engine is designed for fuel efficiency and protecting the environment without compromising on performance.
It also includes optimized settings for acceleration, with riders able to enjoy the thrilling feeling while still in a laid-back, upright position.
The FZ25, on the other hand, features a 4-stroke 249cc air-cooled, single cylinder fuel-injected engine.
It packs a strong mid-range and is designed to offer power without the need for constant downshifting.
It also includes features meant to ensure precise braking and avoid wheel lockups. For instance, the FZ25 includes a 140mm tubeless wider rear tyre, coupled with dual channel ABS plus a disk brake size of 282mm at the front and 220mm at the rear.
For comfortable handling, the front suspensions use a telescopic fork with 41mm inner tubes, also on the larger models, and 130mm of stroke.
The rear suspension is a lightweight Monocross suspension unit that contributes to mass centralization and provides 120mm of wheel travel.