High food and fuel prices drove a jump in inflation in October, marking the first increase since April at the onset of the Covid-19 pandemic.
Data from the Kenya National Bureau of Statistics (KNBS) placed inflation at 4.84 per cent in October, up from 4.2 per cent in September.
It marked the end of a five-month disinflation trend, where the cost of common user goods and services kept going down month on month.
Food inflation rose by 5.76 per cent while the Food and Non-alcoholic drinks index rose by 1.14 per cent.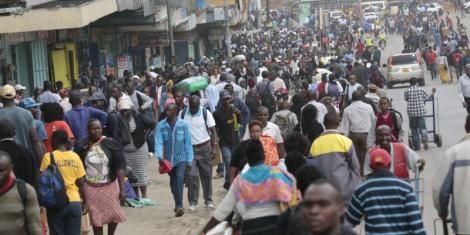 "This was contributed by an increase in the prices of carrots, mutton and wheat flour among other food items," noted KNBS.
Fuel costs also rose significantly, with the transport index increasing by 0.62 per cent.
Petrol prices rose by 1.72 per cent in October, although Diesel prices fell in the same period by 1.68 per cent.
For Housing, Electricity and Water as the index rose by 0.94 per cent.
The rise was attributed to increased cooking oil and kerosene costs.
The October inflation, however, fell within the government targeted band of 2.5 to 7.5 per cent.
Many Kenyans have had to contend with limited purchasing power in recent months, mostly due to the shocks of the Covid-19 pandemic.