Details have emerged of a simmering fall-out between top shareholders at Sportpesa, the giant betting firm with a presence in several countries.
Paul Wanderi Ndung'u, one of the local shareholders at Pevans East Africa, Sportpesa's parent company, issued a statement on Sunday, November 1 raising several questions on recent developments at the company.
Ndungu's statement came barely a day after the company's short-lived return to the Kenyan market, which it exited in 2019 citing punitive tax laws. Sportpesa CEO Robert Karauri announced that the company was back in business in the country under a new Betting Control and Licensing Board (BCLB) licence holder, Milestone Games Limited.
Ndung'u claimed that local shareholders were not informed of the deal, and further claimed that they were excluded from purchasing shares in Sportpesa Global Holdings Limited (SGHL), diluting their ownership in the UK-based firm.
"SportPesa Global Holdings was a mirror of Pevans EA Limited. However, within this year the foreign shareholders have fraudulently transferred the shareholding to themselves along with their associates and the matter will be handled by UK Authorities," his statement read in part.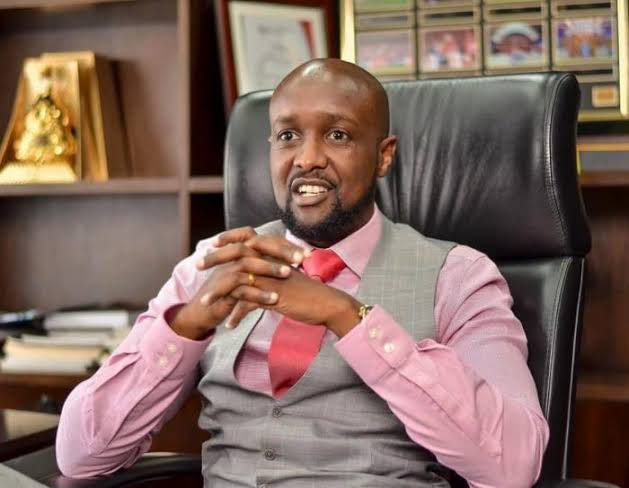 With the Betting and Control Licensing Board (BCLB) having stopped Milestone from using the Sportpesa brand and associated Intellectual Property (IP), Ndung'u maintained that the Sportpesa brand belonged to Pevans EA and not SGHL.
He holds a 17 per cent stake in Pevans EA and 2.8 percent stake in Sportpesa Global Holdings Limited (SGHL). Foreign investors hold a 47 per cent stake in Pevans and 80 per cent of SGHL.
Ndung'u is believed to have the support of other local shareholders including Asenath Wacera Maina, who owns 21 per cent of Pevans EA.
He accused Karauri of aligning himself with foreign shareholders to push the deal through without consulting the board or local shareholders.
BCLB stopped Milestone Games Limited from using the Sportpesa brand or its associated platforms, stating that the Sportpesa name and intellectual property belonged to Pevans EA.
This was despite Milestone indicating that it had received approval from Sportpesa Global Holdings Limited (SGHL) to use the brand.
"You are therefore prohibited from using the trade name 'Sportpesa', domains www.ke.sportpesa.com, www.sportpesa.co.ke, short codes 29050 and 79079, Pay Bill numbers 521521, 9555700 and 955700 until such a time when the Court of Appeal shall make a determination on the pending appeal and until the Board considers your request to use them," BCLB Chairman Cyrus Maina informed Milestone in a letter.
The plan to resume operations in Kenya was seemingly hinged on Milestone being able to use the brand and tap into Sportpesa's vast database.
Ndung'u further demanded answers on millions of dollars transferred to offshore accounts from Pevans.
"After persistent push, the management report indicated that within three years Pevans has transferred over $250 million (Sh27.1 billion) to various offshore accounts in Isle of Man, Dubai and Las Palmas/Canary Islands.
"Shareholders have also come to learn that subsequent to ceasing operations, $500,000 (Sh54.3 million) has been transferred from Pevans to SportPesa South Africa while another $17.5 million (Sh1.9 billion) has been transferred to Sportpesa Tanzania. We want to know who the beneficiaries of these accounts are," the statement read in part.
Ndung'u asserted that they would work with the Central Bank of Kenya (CBK), Kenya Revenue Authority (KRA) and the Financial Reporting Centre to track the funds.