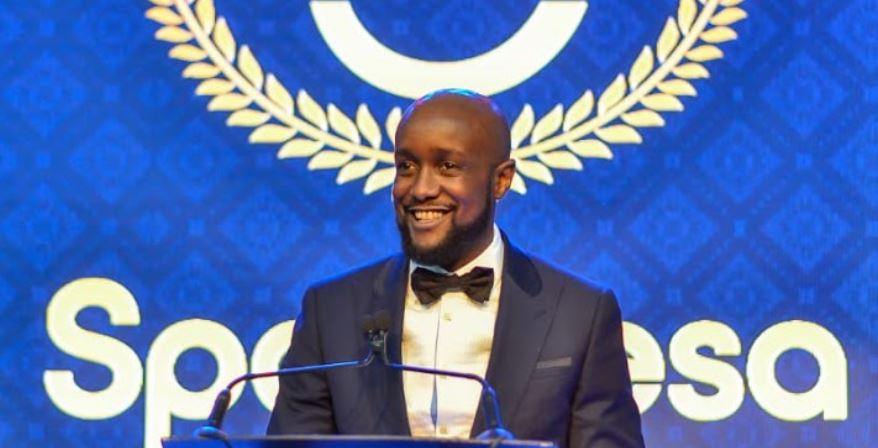 Popular b*****g sites Sportpesa and Betin are set to make a comeback to the Kenyan market after President Uhuru Kenyatta signed the Finance Bill 2020 on Tuesday which expunged the 20% excise duty on bets staked.
This presents a total u-turn for the government that had chest thumped its position on the matter indicating that there was no way back for the firms until they met the punitive terms that it was demanding.
Sportpesa and Betin and a flurry of other b*****g firms halted operations in Kenya in September 2019 protesting the 20% tax. Sportpesa however indicated that it would make a comeback to Kenya if the law was ever to be reversed.
"This tax decision will have a damaging impact on both customers and the treasury further compounded by the currently in effect 20% Withholding Tax on winnings, the economic incentive to place bets will completely be removed as the taxes will deprive customers on total winnings. This will have severe consequences for licensed b*****g companies which dutifully pay their taxes and ultimately will lead to a decline in government tax revenue to near zero and will halt all investments in sports in Kenya," Sportpesa said when it shut down operations in Kenya.
"Until such a time that adequate taxation and non-hostile regulatory environment is returned, the Sportpesa brand will halt operations in Kenya," the company further stated.
Vested Interests
As it emerges, President Uhuru Kenyatta has changed tune after his cousin Peter Muiruri Kihanya joined the Sportpesa board and increased his stake in the b*****g firm's three subsidiaries.
Mr. Muiruri owns a 1% stake in Pevans East Africa, the company that owns SportPesa in Kenya. He appeared on the shareholder register for the first time in May 2019, shortly before the government started b******g b*****g companies in the country.
He's now also a director of Pevans, which has previously disclosed that it generated Ksh20 billion in revenues and generated gross profits of Ksh9 billion in 2018.
The second stake is a 0.5 per cent shareholding in SportPesa Global Holdings Limited (UK) — a company that owns SportPesa's non-Kenyan b*****g companies in Tanzania, South Africa, Italy and Russia.
It also owns a highly profitable UK business, SPS Sportsoft Ltd, which provides IT services to SportPesa sister companies, including Pevans in Kenya.
Mr Muiruri acquired the stake last November. SportPesa Global Holdings made a profit after tax of almost £12m (Sh1.6 billion) in 2018, according to its financial statements.
The third is a 3% percent stake in SportPesa Holdings Limited (Isle of Man). This is an offshore company that receives SportPesa's revenues from bets staked in the UK. Companies based in the Isle of Man, a small British Crown dependency and notorious tax haven in the Irish Sea, do not have to publicly disclose their accounts.
Return of Sportpesa
When the government imposed the tax on b*****g stakes, the state was adamant that the companies had to comply with the new regulations, at the time it seemed like the government wanted to raise some much-needed revenue from the lucrative b*****g industry.
The Nation on Wednesday quoting leaked documents reported that Kenya Revenue Authority (KRA) had the potential to raise Ksh72 billion from the b*****g industry at the time, but the government had other ideas.
The government's decision to do away with the tax could mark the return of Sportpesa whose biggest shareholder and founder is Bulgarian national Guerassim Nikolov. Sportpesa was the market leader before the company halted its operations in the country.
When Sportpesa shut down in Kenya, some 400 employees lost their jobs, besides that, the company cancelled its sponsorship contracts with local sports teams including Gor Mahia and AFC Leopards denying them their major source of revenue. Since then, the two popular soccer clubs have struggled to attract business.
In February, SportPesa also withdrew from its international sponsorship commitments, including a £9.6 million (Sh1.26 billion) a year shirt sponsorship with English Premier League team Everton FC.
Betin and other popular b*****g sites like Betway now also have a window to restore operations in the country.
At the height of the crackdown on the b*****g companies, Interior Cabinet Secretary Fred Matinag'i was the face of the onslaught and was consistent in his stance regarding the matter-No way back until the government's demands are met.
On Tuesday, Matiang'i maintained there was no way back for the companies as they were yet to comply with the government's requirements.
"Before you start talking about the tax on winnings, have any of these companies complied with the registration criteria? The government is on course towards ending the g******g menace in this country. Some of those firms you are saying will never operate in Kenya because they have not met the set standards," said Matiang'i
Flip-Flopping State
Meanwhile this is not the first time that President Kenyatta has changed tune on the onslaught on b*****g companies.
In 2017, President Kenyatta refused to sign a bill insisting on a 35% tax on gross gaming revenues before refusing to sign a second bill in 2018 unless MPs reduced the gaming tax to 15 percent, a demand which they complied with.
He was however more diplomatic last year when he asked the b*****g companies to dutifully pay their taxes stating that the authority to introduce tougher g******g laws rested with MPs.