Soon after the onset of the Covid-19 p******c in Kenya, Kitui County made positive headlines as it began manufacturing high-quality face masks.
The masks were manufactured, sold and distributed by the Kitui County Textiles Centre (KICOTEC).
Kitui Governor Charity Ngilu explained at the time that the move was meant to reduce reliance on Chinese imports while generating revenue for the county.
Now, with the success of KICOTEC featured even in international publications, the county has turned to other pharmaceutical and cosmetic products to grow its manufacturing footprint.
At the Kitui Expo which began on Wednesday, October 28, the county presented various products made in Kitui that were ready for the market, including soap, bleach, body creams, hand sanitizer, methylated spirit, hand-wash, toilet cleaner, anti-septics and fumigants.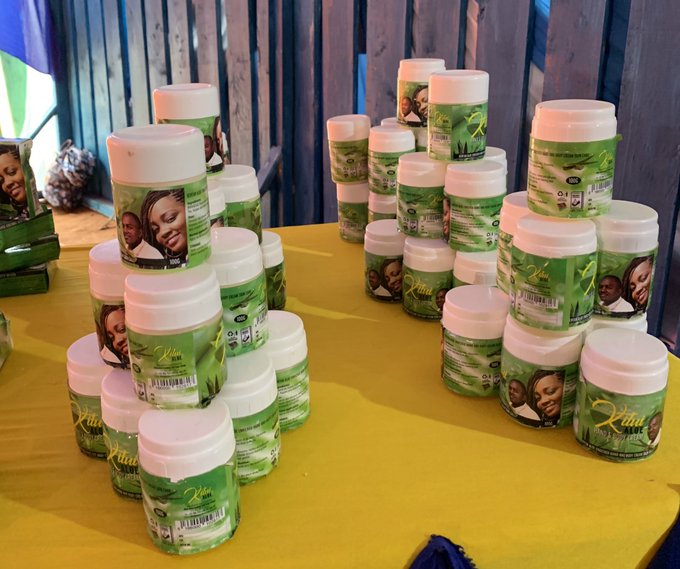 The county government has also initiated value addition programs resulting in the Kitui Pure Honey brand.
Some of the products have already been made available for sale. Notably, they all feature Kitui-themed branding.
The soap, for instance, is known as Kitui Aloe Beauty Soap while hand sanitizers, which come in different scents, are branded Kitui Hand Sanitizer.
Ngilu has earned plaudits for her commitment to support local manufacturing, a key development driver.
Devolution Cabinet Secretary Eugene Wamalwa was among those who attended the expo, heaping praise on Ngilu's administration for supporting the manufacturing sector.
Other products and items displayed at the expo included samples of Kitui's vast mineral resources.
Among the minerals available in the county are copper ore, coal, limestone, marble and sapphires among others.