In Kenya, electricity is almost considered a basic need as those who have since benefitted from it cannot even imagine how life would have been without the amenity.
However, the truth of the matter is that about 20 years ago, electricity had not spread in most areas of the country. A majority of adult Kenyans right now actually grew up without electricity. Meet some of them today and they will tell you it is near impossible to survive without electricity.
Electricity might be a basic amenity for those living in urban Kenya but to Kenyans living in rural Kitui, it remains a dream. The government has tried its best to have every Kenyan connected to electricity but some areas remain untapped.
Residents of Ivinga-Nzia village in Kitui county have lost hope of ever being connected to electricity. According to them, it is easier to give up hope than have some and be disappointed. Despite this, the residents have an alternative option that can be equally compared to having electricity.
The rural Kitui settlers sing songs of praise to a non-governmental organization that has provided them with an off-grid solar solution at a very low price.
Gogla (the NGO) has made it easier for these residents by providing off-grid solars made and manufactured by BBOX.
Thanks to the NGO and the company that manufactures the solars, these residents have lights, television sets, radios, and can charge their phones with ease.
Solar Solution at Home
Reuben Musumbi, a middle-aged Kenyan, resides over 100 kilometres from Kitui town. The nearest electricty post is 7 kilometres from Reuben's home and he does not have any hope of seeing electricty poles around his village.
Reuben's children walk 7 kilometres to Inyoo centre where they school every day. To arrive on time, the kids have to leave home by 5 am and navigate through thickets and bushes that hide hostile animals just to get an education.
"It has always been a challenge for the kids as they prepare for school in the morning. They were doing all that in the dark as the fuel we could afford to buy could not be used in the evening during meals and still be available the next morning," Reuben narrates.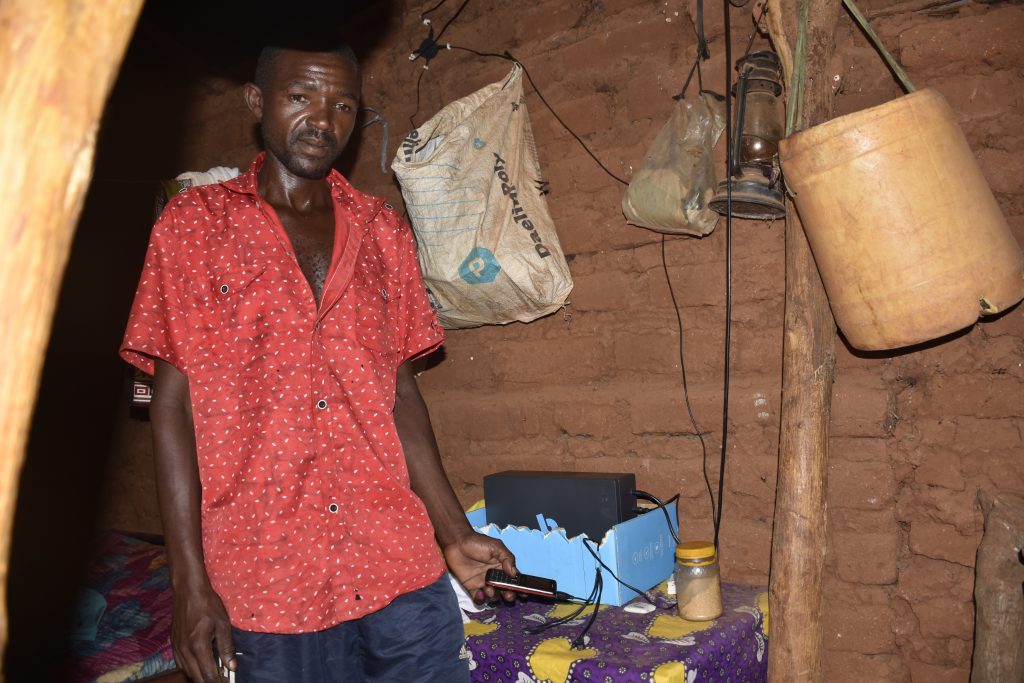 Apart from the troubles his kids went through to get an education, Reuben also speaks of losing his goats and chicken to wild animals. Speaking to a Business Today reporter, Reuben said he was surprised when he learnt that having security lights solves that problem.
Reuben has been using the off-grid solar for over month now and says life was made easier. He bought the whole off-grid solar package at Ksh 1780 and will finish paying by using Sh 30 daily instalments for a year.
Being the only person that owns this solar in the area, Reuben uses it to raise money for the daily instalments. He charges his neighbours phones at Sh 10 per phone. According to him, he makes at least Sh 50 a day charging phones and that's where he gets money for the daily instalments.
Solar Solution for Businesses
More than 30 kilometres from Reuben's home is a business centre that is yet to see electricity. Ndundumini, the centre, boasts three buildings that host different businesses. A few shops, a few restaurants and a posho mill.
Many people walk multiple kilometres to get the services they seek at the centre. These residents of Ndundumini have also never enjoyed the fruits of having electricity connected to their homes. Even those who run businesses do not have electricity.
Business Today caught up with Esther Mwendwa who runs a restaurant at Ndundumini. She has been using the BBOX solar for barely a week and has already started seeing her business grow. Esther said she was making Ksh 800 per day before she acquired the solar but she now makes Ksh 1800 per day.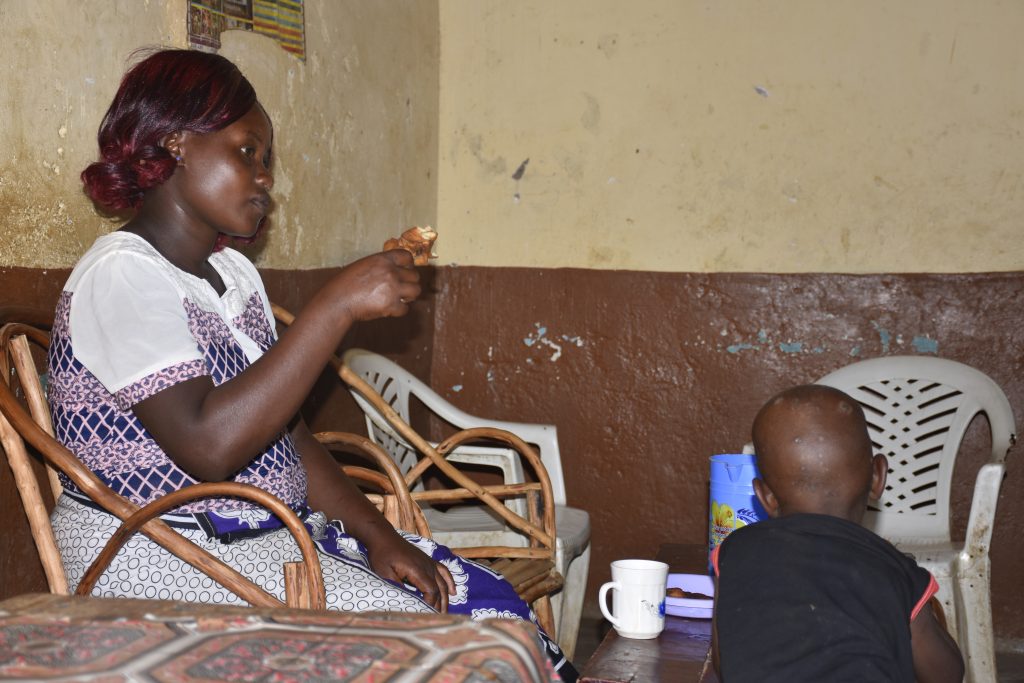 "I used to close early because I did not have light but now I can keep the business open till late. I had to include supper on my menu to widen my customer scope," Esther said.
According to Esther, getting the solar was not an idea she welcomed at first as she had not heard of such a thing before. She had to discuss with her husband and co-owner before she finally bought the package.
Esther has seen the benefits of having the solar and also intends to buy one for her kids at home.