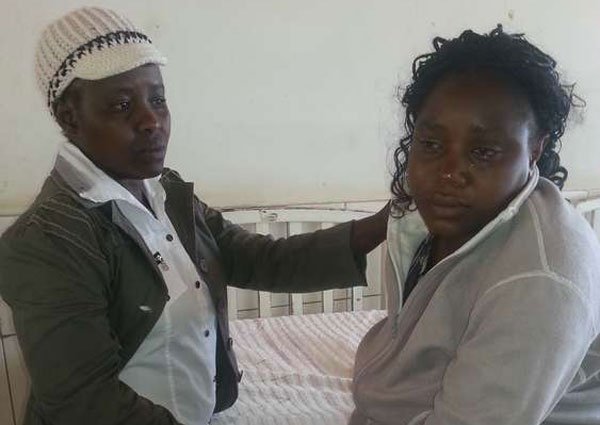 In January 2014, a woman lost her baby after giving birth while standing in the labour ward of Nyeri Level 5 Hospital. Ms Charity Wanjiku said nurses had refused to attend to her.
A nationwide uproar followed, but medical authorities, as has become a common practice, defended the nurses and blamed the mother for standing up. Victims of medical negligence, unaware of their rights while under the care of nurses are suffering in silence.
In the Nyeri case, the would-be mother claimed that nurses ignored her plea for help. As she stood up, desperate and in pain, her baby fell headlong and died. Cases of nurses failing in their duties are hardly reported. And when they are, like in the medical doctors' cases, the onus is on the victims to prove their claims.
Ms Wanjiku's statement that none of the nurses was available to help her was discounted. In a country where there is only one nurse for 1,250 patients, those who have not fled abroad for greener pastures are forced to work long hours, doing the work of five people.
As such, insiders say, conditions in overcrowded public hospitals make it difficult for even the most dutiful of nurses to dispense their duties diligently. Some of the patients are now forced to turn to courts after the Nursing Council of Kenya fails to deliver justice.
In September 2013, Josephine Majani was forced to give birth on the floor at Bungoma District Hospital because all the beds in the ward were occupied. But when the nurses found her lying on the floor, they slapped her and verbally abused her for dirtying the floor.
Humiliated in delivery rooms
They then made her walk unsupported to the delivery room to be examined. Ms Majani sued the State and Bungoma Hospital in 2014 after the Nursing Council of Kenya, the regulatory body in charge of licensing and disciplining nurses, absolved the nurses of wrong doing.
The suit is yet to be determined. Unfortunately, cases such as these are neither rare nor limited to any one region.
While there are no recent statistics on the number of women humiliated in the delivery rooms, a 2010 study by the Ministry of Health in conjunction with USAID and the Population Council of Kenya found that one in five women reported being humiliated in the delivery rooms.
Abuse was reported on several levels: non-dignified care, non-confidential care, non-consented care, physical abuse, neglect and abandonment, discrimination and inappropriate demands for payment.
Some of the people quoted in the study had this to say: "She slapped me on the thighs and I was tossed around in an unfriendly manner — but we find it normal like this," said one woman.
One care giver defended their deeds: "Women need to be slapped so that they can conform and save the baby's life."
When care givers fail
The incidents tell the stories of suffering by patients, most of whom have no idea that they deserve better treatment from their caregivers.
It gives an insight into the callousness of care providers. But what is it that makes some nurses, the individuals who are supposed to be the primary caregivers in hospitals, so unfeeling and sometimes extremely incompetent in their jobs?
Lack of proper training is cited as the number one contributor to growing levels of negligence by nurses. According to Ms Jacinta Muchiri, a senior nursing officer at the Nanyuki Level 4 County Hospital, a much compressed syllabus and training schedule is to blame.
"During my day, it would take you five and a half years to become a comprehensive nurse with the title of Kenya Registered Community Health Nurse. These days, the same training takes just three years. It is like a crash course," she explains.