Master of Business Administration (MBA) qualification holds sway when it comes to management jobs. This article I wrote for Daily Nation in 2010 still captures the superiority of MBAs in the labour market.  He is why the MBA is still coveted.
On a Tuesday evening, a few minutes to 5, Macharia Kihuro checks his watch. "Jesus, it's almost five," he exclaims, as switches off his computer. From his Shelter Afrique fifth floor office, he takes the stairs.
"I'm late for class," he says, clutching a black laptop bag under his left arm. "Hope you can keep pace." It turns out Mr Kihuro, the 30 year-old risk management officer at Shelter Afrique, is also catching up in the race for a coveted CV item: MBA.
The Master of Business Administration was popularised in US in the late 19th century as companies sought scientific approaches to management. The hype hit Kenya five years ago, and has become a craze. "The MBA is professionalising management in Kenya, allowing young people to become managers earlier, without waiting to be experienced," says Dr X.N. Iraki, a lecturer at the University of Nairobi and coordinator of the MBA programme.
Indeed, many MBA students in Kenya are young professionals with eyes set up on the corporate ladder. "If there are two right candidates for a job," says Mr Kihuro, a first-year MBA student at the University of Nairobi. "An MBA qualification can be the ultimate deciding factor."
MBA courses are designed to introduce students to the various areas of business such as accounting, marketing, human resources, operations management and strategy. This has made holders first-choice candidates for management jobs. Universities have joined in the race to introduce MBA programmes.
The MBA is not putting pressure on hopeful workers alone, recruiters have been caught in the mix, with most preferring MBAs for management positions. So, does an MBA make one a better manager? "Yes, it helps to build on work experience and provides new skills and knowledge to enable a manager transition to a higher responsibility," says Mr Julius Olayo, a human resource expert in Nairobi.




The MBA, he adds, is designed to widen a student's horizon to take account of major business functions. They gain team-player and analytical traits and helps them to align their aspirations to the companies' goals, he adds.
MBA holders are enviable in the job market. Recruiters in the US, for instance, say they plan to increase hiring of MBAs by 18 per cent this year, according to the Graduate Management Admission Council (GMAC), an international association of business schools and sponsor of the Graduate Management Admission Test, or GMAT.
More MBAs getting hired
GMAT is a computer-adaptive standardised test in mathematics and English for measuring aptitude to succeed academically in graduate business studies. The rise of MBA is squeezing out the number of jobs aimed at people completing undergraduate degrees. And in many cases, MBAs earn more than their other graduates.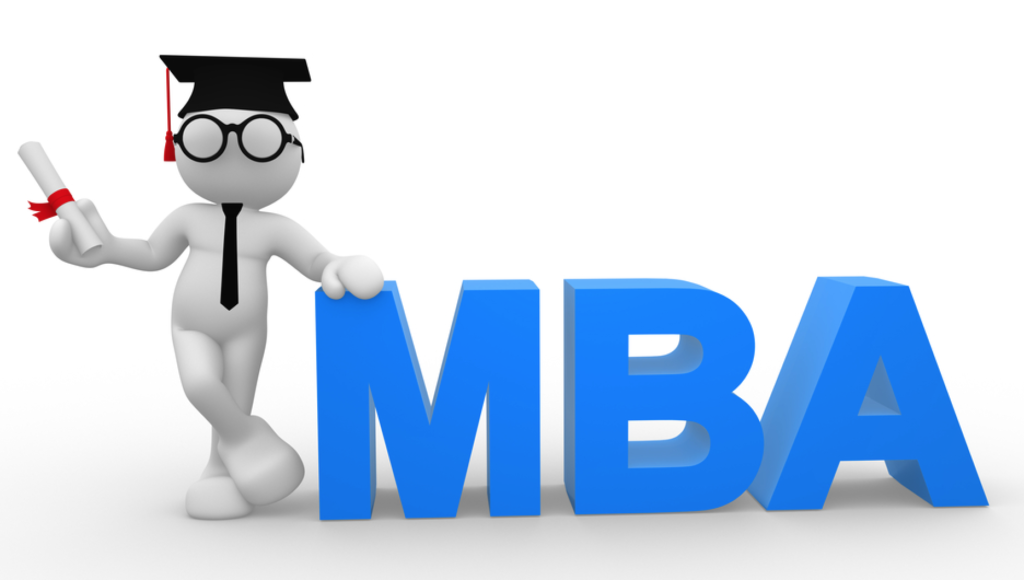 Employers are leaning towards hiring more MBAs because they are looking for people with managerial and team experience. Some say it is overrated, but recruiters think otherwise. HR managers say the degree and the value of professional expertise and knowledge in students on a typical MBA programme cannot be underestimated.
"Managers who have gone through an MBA programme report that half of what they learnt came from well-qualified fellow students who are able to bring their experience of industry in classroom," says Mr Olayo. Managers say the course is not the sole shaper of skills, but note, however, that it does play a big role in honing strategic instincts.
Dr Iraki says there are issues a manager needs to understand in modern management, even if s/he is talented as a leader, such as finance, operations, HR, etc, and how they interrelate. "Today's world is so complex to rely on experience only," he says. "Having the MBA does not make you a good manager," says Mr John Musunga, the managing director of GSK East Africa, who is an MBA marketing major.
Good but not a must-have
"But it does open the manager's thinking, allowing them to consider many environmental and social factors in decision making." But then it's not a must-have to be a star manager, managers say, and so should not be the sole grade for top management jobs. "It's good to have it but not a must have and should never be the main determinate of whether someone is fit for a job," says Mr Musunga.
"Demonstrating a track record of performance and success, having solid interpersonal skills, having the mind that thinks through strategy and tactics and implementing this meticulously are ingredients of a good manager. If you have two candidates who make the cut, then you may place the one with the MBA ahead of the other."




It is this edge that's driving many to go for MBA with the hope that it will open more doors. But for Mr Kihuro of Shelter Afrique, the motivation is more than edge. "Personally, it is to broaden my scope of knowledge especially in finance," says Mr Kihuro, who studied commerce in undergraduate.
An MBA is good to have if you aspire to rise into a management position or if it is directly related to your line of work, says Safaricom CEO Michael Joseph. "An MBA should show how much it can increase someone's ability to perform in management," he says. "For example if one is in HR and aspires to grow within HR, he/she would go for an MBA (HRM) as it will help broaden his/her knowledge and expertise in the field. He/she will learn business management as well as zero in on HR."
Career advancement
When Fridah Kendi Kithinji cleared her bachelor's degree in commerce, specialising in marketing, two years ago, she was lucky to get a job in her line of study. As a marketing representative at Mastermind Tobacco Kenya Ltd, she couldn't resist the allure of the MBA. So she enrolled for one at UoN, shuttling every weekday in the evening gridlock on Mombasa Road to catch her class at the main campus.
"I wanted to advance my career and I realised the earlier I do this the better," says Ms Kithinji, 24, a double major student, specialising in strategic management and marketing. "If a promotion or more pay comes with it, so much the better!" Career advises say graduates should defer MBA studies until they gain work experience or undertake a specialist master degree.
Mr Musunga of GSK recommends two to three years. The MBA is seen as general and targeted at who can make a contribution to strategy. Mr Tom Kimani Kogie, the director for MBA programme at Strathmore University says the course has been recognised as the signature for gaining managerial positions.
"But in Kenya, we have a culture of paper/title chasing culture," he notes, "Mostly driven by competitive nature of employment requirements. Business schools have a strong future but also a big identity crisis."
Mr Kuria Muchiru, Country Senior Partner at PricewaterhouseCoopers Kenya, says MBA degree programmes should be more practical-oriented than theory, with small classes of few students to facilitate more interaction between students and lecturers.
Big classes, say, of 500 students may compromise quality. "A good MBA programme is one that encourages experiential learning where learners are challenged to come with solutions to various practical problems," says Mr Muchiru, "That is why it is ideal for one to go for it after working for between two and five years to gain some experience."
The MBA comes handy in almost every background in terms of functional role, industry and enterprise including government bodies, health, education. An MBA from a good school will certainly open many doors, but even in the cases of good schools, possession of an MBA cannot in itself guarantee career progression, career advisers say. "Only successful utilisation of newly acquired MBA skills and expertise can achieve this end," Mr Olayo says.