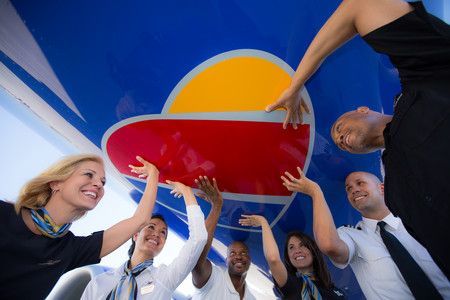 On Tuesday last week I had a work assignment in Naivasha. I was picked by a cab guy who impressed me and I mean it. I am one of those characters organisations call "Difficult Customers".
In a fast changing world consumers know their rights; they know what to expect and know what great customer service is and when one is delivered it has more impact to the business's overall goal.
I was to be picked at 6:30 in the morning from my house to Naivasha. At night I got a phone call from the driver who introduces himself, tells me he works for XYZ company he is calling to confirm that he will pick me tomorrow at 6:30 am and goes ahead to mention my house number and the street.
The next morning I get a text at 6 a.m. that he will still pick me by 6:30 then at exactly 6:30 he calls confirming that he is at the gate and will be waiting for me. Immediately I get to the car I get a warm greeting with a smile and the left door is opened for me.
The driver then goes ahead to tell me it will take approximately 1 hour 30 minutes to my destination and confirms that the weather is expected to be windy and chilly.




 It only takes one mistake to send a customer running. In a recently published research, 65% of customers have completely cut ties with a brand over a single bad experience while 13% who have a bad experience will tell at least 15 people about it.
It is not thus surprising that due to increasing competition, organisations are under pressure to offer better quality customer service. Poor customer service costs businesses in the US approximately $41 billion every year and so to increase market share and customer retention, organisations are focusing on key measures that drive customer value.
In today's competitive business environment, good customer skills are essential to secure new and repeat business. It costs six to 30 times more to get a new customer than it does to service and maintain the satisfaction and loyalty of an existing customer.
Customer service is king
Companies struggle to cut costs without realising that customer attrition might be the single largest cost they have. Organisations have made it a norm to write Good Customer service as one of their core values, others have a 'customer is king' signage at the reception which is rarely practised.
Customer Service is more than just a word; it is more than the beautiful things organisations write on their businesses about customer and what they believe in customer service. One of the best organisations that practises great customer service is South West Airlines.
I have flown Southwest airlines a couple of times and given an opportunity I would still do it. South West airlines lives customer service; they don't just practice it. The culture and the environment defines customer service.




On the company's website, the word from Gary Kelly, the CEO, does not focus on customer service, it says "Our people are our single greatest strength and most enduring longterm competitive advantage."
For companies to entrench a culture of excellent customer service, empoyees must be number one. In their mission, the organisation notes: "The mission of Southwest Airlines is dedication to the highest quality of Customer Service delivered with a sense of warmth, friendliness, individual pride, and Company Spirit.
And then it goes on to communicate to the client about the employees: "We are committed to provide our employees a stable work environment with equal opportunity for learning and personal growth. Creativity and innovation are encouraged for improving the effectiveness of Southwest Airlines. Above all, employees will be provided the same concern, respect, and caring attitude within the organisation that they are expected to share externally with every Southwest Customer".
And lastly South West Airlines has a commitment policy to the customer which is actually practiced. It says: "We don't take our commitments lightly. We are dedicated to doing the right thing. We take great strides to ensure your safety, and fostering trusting relationships between our employees, our customer, our suppliers, and our planet.
Thinking about Great Service? Focus on the employee and entrench the culture in the organisation.