The stage is shaping for a battle between the Kenya Union of Journalists and the country's two leading media houses over remuneration of journalists.  KUJ, which has been frustrated by Nation Media Group and Standard Group in its quest to get its members a decent pay rise, has been forced to write to the Ministry of Labour in what marks the baby steps towards litigation.
According to a letter seen by BusinessToday sent to Ms Phillis Kandie, the Cabinet Secretary for East African Community, Labour and Social Protection, the Kenya Union of Journalists (KUJ) has declared a dispute with Nation Media Group and Standard Group Limited "with whom it has been negotiating a Collective Bargaining Agreement (CBA) over the past four months for the period between April 2016 and March 2018."
The letter signed by KUJ Secretary General Erick Oduor says  the negotiations have, however, stalled, leaving the union with no option but to declare a dispute.  The union has requested the Cabinet Secretary to appoint a conciliator to lead the process as provided for in the Labour Relations Act.
It is understood that the two media house are offering KUJ members a paltry 6% pay increase for the year starting April 2016,  which is way below the 12% they had mutually agreed.
"This is way below our expectations and cannot cushion members against the skyrocketing cost of living," said Mr Oduor when contacted by BusinessToday. "We want 12 per cent. They delayed negotiations because the new salary was to take effect April 1st."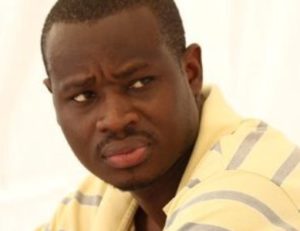 Initially, KUJ had demanded 25% pay rise but the figure was reviewed downwards to 12%  after negotiations. And even the 12% has been hard to come by.  Non-union members have already had their salaries increased by between 4.3% and 10% depending on performance.
The retreat on higher pay by media houses could be attributed to the current lean times being experienced in the industry, where most players are grappling with drops in profits while some are running losses. According to recent figures, the media industry has s******d a cumulative loss of Ksh1.5 billion and shed off over 500 professional staff.
Standard Media Group reported a Ksh400 million loss for the 2015 full-year, while its rival Nation had profits drop by Ksh130 million for the same period.
[crp]
Things aren't looking any rosier as NMG recently closed two of its three radio stations (Nation FM, QFM and KFM in Rwanda) and merged QTV with NTV in a move aimed at cutting operational costs by scaling down on less profitable ventures.  Radio Africa Group, for its part, has put staff working for its Star newspaper and radio stations on notice as it weighs its options in a tightening market.
Under these circumstances, media houses are finding ways of offloading staff, especially journalists, and KUJ's agitation for better pay will clearly be a tall order. Media managers will be hoping that a conciliator helps them reach an amicable deal as going to the industrial court is likely to work in favour of the union.