Innocent Karabagega talks as if he owns the world. He wants to say everything is one sentence. Without listening to him keenly, you easily get his point: he wants to change Africa.
But that's not what makes him an interesting guy. Karabagega, an Australian trained lawyer and political analyst, embodies the clichéd rags-to-riches tale but for his case it could as well end up at State House.
That brings us to why and how he wants to change the world, Africa and his home country, Burundi. "Many people in Africa are in need – of education, of food, of drugs, legal representation and so on," he says. "There are lots of people with no hope but very intelligent, who have skills but are frustrated every day."
As philosophical as it sounds, what he says captures the problems facing African countries more so Burundi, where dictatorship reigns and opposition has no voice, just like the millions of suffering citizens who cannot dare raise a finger against the establishment.
Karabagega says his parents were political martyrs. This forced him to flee on foot to neighbouring Uganda then to Kenya. It's not surprising that wants to run for the presidency in the next elections in 2020 in what he says will provide the change that has remained elusive in this volatile East African nation.
President Pierre Nkurunziza forced an extra term in office recently, and an attempted coup against his regime emboldened his regime to crack down on rebels and other disgruntled elements in and outside government.
And that makes Karabagega, or just Innocent as he is affectionately known, a very mad man. "It's back to the very dark days again," he says in an interview with BusinessToday as he takes lukewarm coffee with nuts at Intercontinental Hotel, Nairobi, recalling how his parents were poisoned to death in a hotel by what he believes were Nkurunziza's operatives.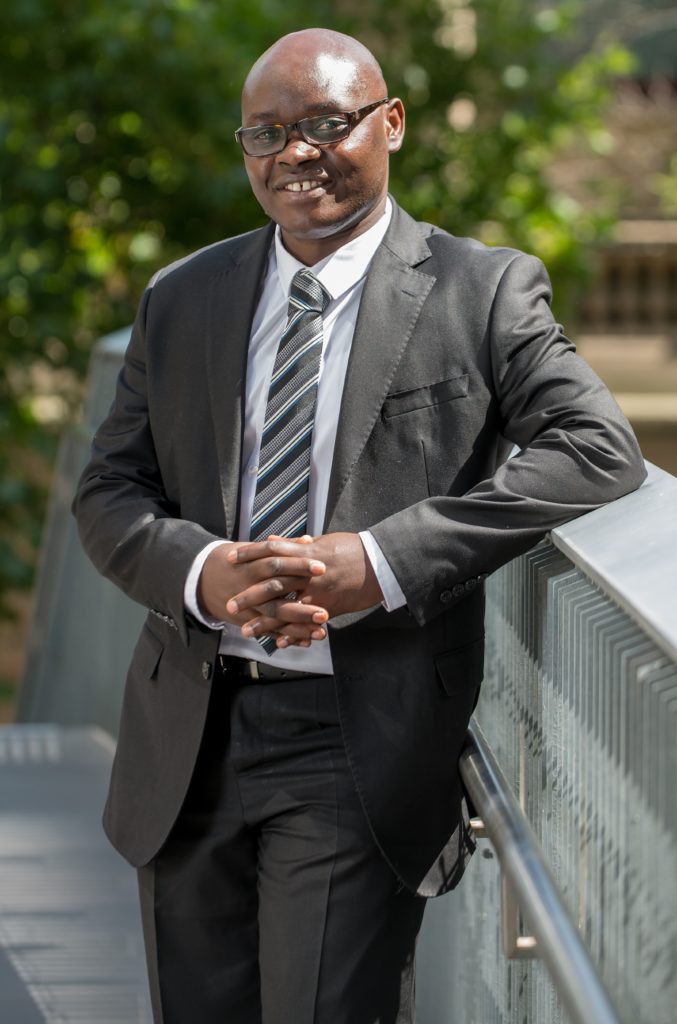 In 2010, Vincent was also poisoned and had to be admitted in hospital for one year. "I believe I was dead in 2010. That's why I don't fear," he says with a shy smile that barely hides the pains of his past.
Perhaps that's why he is retracing his footsteps and becoming daring enough to take on Nkurunziza, a man revered in Burundi and who has locked up some of his generals and best brains in jail.
He says after being poisoned he miraculously found himself in Kenya, through Uganda, after four months of a grueling odyssey, before a good Samaritan took him to hospital where he would spend nearly a year under medication.
"I am told I collapsed and some driver took me to hospital. He never left his contact. My bill was eventually paid by UHCR."
That act of selflessness inspired Innocent to give back to society anonymously as well. He says he goes round hospitals and pays medical bills for Burundian refugees in Kenya and then vanishes into thin air. "I was helped by people I don't know. I don't need publicity. Publicity is commercial."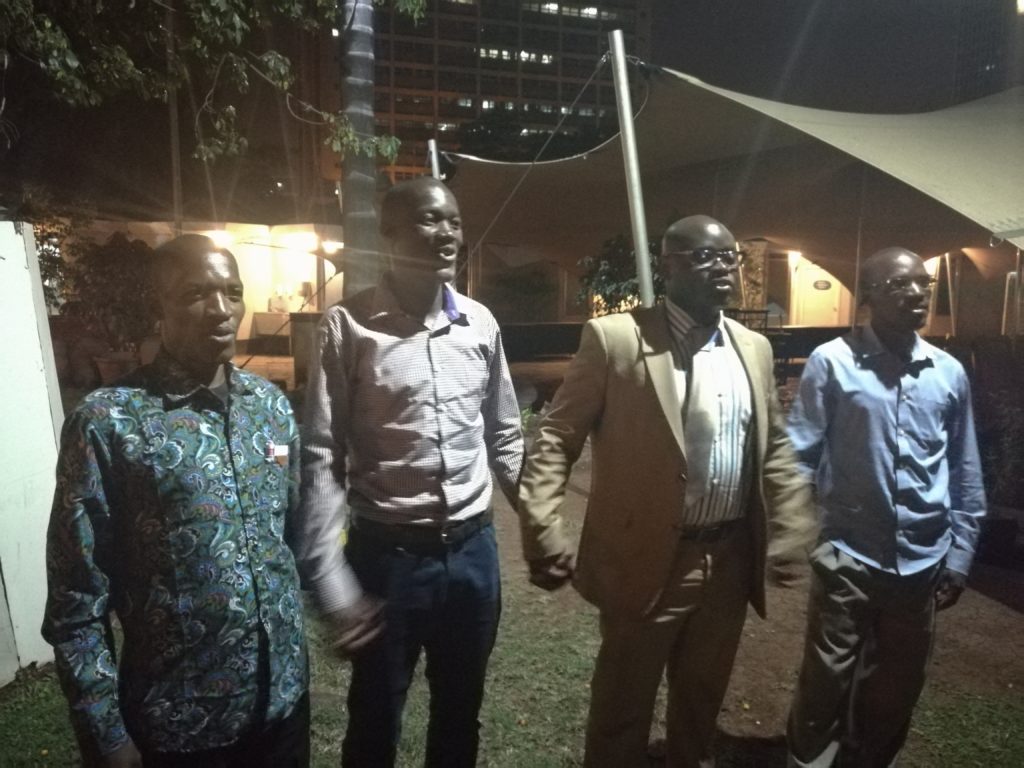 After settling in Kenya, he got a scholarship to study in Australia where he pursued law and political science, and now he says he wants to use his experience to build Africa. "I was not the first or last to suffer. There are lots of people being raped, many in prison, and others out of school," he says.
In his new mission to rid Africa (and Burundi) of sufferers, he has established an NGO known as Build Africa for Africans to help Burundian refugees across Africa. His work, though, is being felt more in Kenya, Rwanda, and Congo where he is giving hope to refugees.
"I would rather journey with street children rather than the rich," Innocent says.  This simply means he is here to help the less fortunate and not massage the egos of the high and mighty.
He says he started with rehabilitating the many Burundians who have run away from the dictatorial regime of President Nkurunziza. He is also helping rehabilitate Nairobi street children.
Refugees living in Kenya
Frabrice, a Burundian refugee living in Kenya, was jailed in Burundi for being in opposition before escaping to Kenya. While he knows not where his family is, he has started a new life and is pursuing his talent in running the 100 and 400m sprints, thanks to efforts by Innocent to get his life back on truck.
Like Fabrice, Phocas, a graduate from a Burudian university is doing very well by refugee standards. "Youth is very intimidate in Burundi," he says in broken English, which he has learnt since coming to Kenya last year.  Some of them are killed. I was very intimidate.  I stay in forest like animal."
Phocas hopes to compete at the Olympics in the 100m at the sprint and prays for peace to return to his home country. He's a fun of Nelson Mandela and quotes him verbatim: "Education is the most powerful weapon that can change the world."
At the end, Innocent's focus now is on 2020, when he expects to run against the ruling party as an independent candidate and bring hope to Burundians. In one way he will make history as the youngest presidential contestant in the world at only 25. In the meantime, he is making the unthinkable thinkable in Burundi's political and social circles.
"I want to make Burundi good for Burundians and attract investors," he says. "Mine will be inclusive governance that brings in women, youth and reduces unemployment. Taxes should be used to grow the economy and not to buy guns."