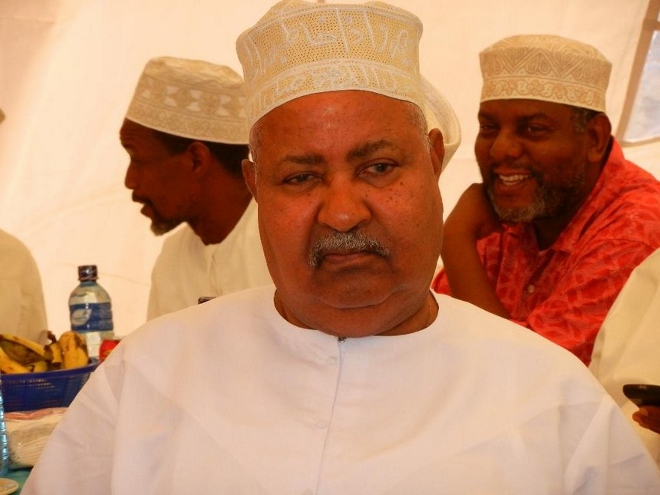 Prominent Mombasa business tycoon and Moi-era politician Tahir Sheikh Said, popularly known as TSS, has passed away at the age of 74. The news of his death broke on Tuesday morning and shocked many.
Confirming the death, his elder son Mohamed, said TSS who was undergoing medical treatment at the Milpark Hospital in Johannesburg, South Africa, died early Tuesday. Mohamed said at the family home in  Kizingo estate, that his father had been flown to South Africa for treatment two weeks ago.
Family members disclosed that TSS will be buried at the Sarigoi Muslim Cemetery in Mombasa County later today after Al Asr (evening) prayers. The body is being transported from Johannesburg to Mombasa via Nairobi.
TSS will be remembered for having been a close political ally of former President Daniel Arap Moi and bankrolling several politicians activities in the coast region. He served as Lamu District Kanu branch chairman until 2002 when Moi retired from active politics. The businessman owned several companies ranging from transport, milling and petroleum.
His landmark property in the coastal city is the imposing 14 storey TSS edifice named after him. TSS was born in Moyale town, Marsabit County in 1942 and moved to Mombasa in 1968 where he embarked on a hide and skins export business before diversifying to other businesses.
[crp]