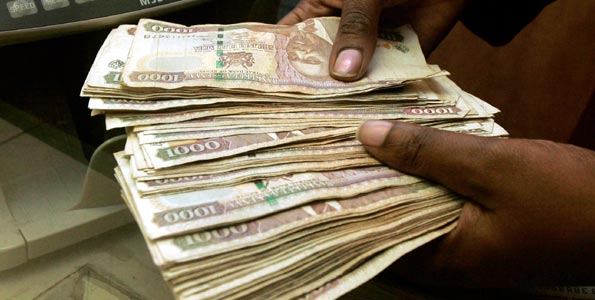 Victor Wanyama will be the man of the moment today at Capital Club in Westlands, where MultiChoice Kenya, through SuperSport, will host his homecoming reception from 5:30PM. The event has been organised to welcome the international football sensation home after his successful move to Tottenham Hostspurs. Business Today looks at his changing fortunes and what it means for football in Kenya.
[dropcap]W[/dropcap]hile playing at Southampton FC, it could only take the Kenyan midfielder 35 days or less to make money, good enough for a trip to space. The former Celtic and Southampton player has joined Premier League side Tottenham Hotspurs at a fee close Ksh1.5 billion up from a previous four million euros from Scottish side Celtic.
In his career at The Saints (Southampton), Mugubi was not doing so badly in terms of earnings, red cards notwithstanding, according to credible sources overseas. It is reported that the player pocketed 40,000 European pounds every week, an equivalent of Ksh4.4 million in seven days thus making over half a million shillings in one day. But now he can make Ksh1 million in a day, making him arguably the highest paid Kenyan.




Now with the buying fee slightly higher, it is almost likely that Victor Wanyama's journey from Muthurwa to Glasgow through Hampshire and now to London is at its peak and the earnings could hit a record high. The business of sports is seemingly getting better for the 'Lion of Muthurwa' whose talent mints millions in a turn of day.
Victor Wanyama had only one year left on his contract at Southampton and the club decided to cash in on the 24-year-old amid wavering speculations over his future. Wanyama made 85 league appearances for the south-coast club, scoring four goals along the way but earned more red cards than any other Premier League player last season.
Kenya Premier League side AFC Leopards, a club Wanyama evidently holds dearly to his heart can hope for more goodies to come their way from time to time.  He was previously reported to have bought kits for the then struggling Ingwe.

Wanyama became the first ever-Kenyan player to score let alone play in the UEFA Champions League when he scored the first goal in Celtic's 2–1 win over Barcelona November 2012. And could make good use of a similar opportunity again as he joins Tottenham in their improbable Champions League mission next season.

"I write to you with a heavy heart to announce that I will be leaving Southampton Football Club," he said in an open letter. "As you can imagine it is very emotional for me to say goodbye to the club that gave me the chance to be the first Kenyan to play in Premier League. "I will never forget my time in Southampton Football Club. I will keep the club forever in my heart." Wanyama added.

After all is said and not done, and Victor Wanyama continues to live his golden dreams, it becomes more evident that sports is, just like any other moneyed venture, a business.

He may as well have reduced the number of days he could work before affording an Audi R8. His life however is that of humility. Interestingly, it could only take him, Victor Wanyama close to 460 days of work to provide clean water for drinking to an estimated one million people around the world. – Football pays and it pays well!





NEXT READ