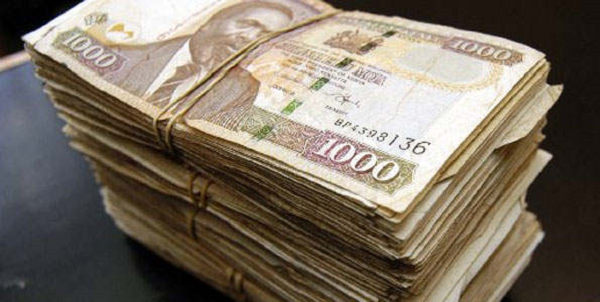 Former presidents Daniel arap Moi and Mwai Kibaki's families have had their assets taken over by the government after they failed to claim them. Shares the two families own in companies listed at the Nairobi Securities Exchange have been taken over by Treasury. The Unclaimed Financial Assets Authority (UFAA) said it is holding East Africa Breweries Limited (EABL) and Centum Investment shares belonging to Lena Moi, who died in 2004, as well as property belonging to Lucy Kibaki who died last year.
Mrs Kibaki's assets were forwarded to the authority by Co-operative Bank in 2015 — months before the former first lady died in a London hospital. Mrs Moi died a dozen years ago and her EABL and Centum shares were transferred to UFAA in 2014 and 2015 respectively.
They join a list of prominent names, including Barack Hussein Obama, the father of the former US president, daughter Rita Auma Obama and Interior secretary Joseph Nkaissery, whose assets were considered idle and have been forwarded to the agency. It is not clear why the companies have failed to trace the prominent public figures or legal beneficiaries of the assets.
UFAA Chief Executive Officer Kellen Kariuki said that once the assets are handed over to the agency, the obligation is on the beneficiaries to make a claim and have them released. "Our job is to wait for the beneficiaries to contact us for release of the benefits," Ms Kariuki said in phone interview, adding that the agency has stepped up public campaigns aimed at reaching the asset owners.
UFAA has put the names of beneficiaries on its websites for their relatives and next of kin to query and file for claims. The law requires the holding companies to search for the rightful owners of an asset before declaring it as unclaimed and forwarding it to the agency.
It is not clear whether the companies that have handed over assets belonging to the prominent families made an effort to comply with the law. Most of the unclaimed assets are attributed to failure by the deceased to inform the beneficiaries of the assets besides the absence of a will stating the same.
[crp]
Mrs Moi is survived by seven children, including Baringo Senator Gideon Moi, and Rongai MP Raymond Moi. Her marriage to Mr Moi collapsed in 1974 followed by a divorce in 1979, developments that saw her fade away from the public arena. Mr Moi left office in December 2002, after serving for 24 years.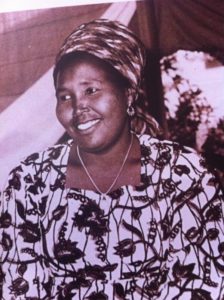 The authority declined to reveal details of Mrs Moi's EABL and Centum share assets. It was also not clear whether assets linked to Mrs Kibaki at UFAA are bank deposits from the Co-operative Bank or shares in the lender. Mrs Kibaki is survived by four children and her husband, who governed Kenya from 2002 to 2013.
The list of assets classified as unclaimed includes bank accounts that have been dormant for more than five years, bankers cheques not cashed for two years and contents in safe deposit boxes unclaimed for more than two years.
Matured life insurance policies unclaimed for more than two years and shares whose dividends have not been collected for more than three years also qualify to be handed over to the agency. UFAA has taken over more than Sh8.7 billion in cash and 180 million shares worth an estimated Sh25 billion.
UFAA is holding EABL shares and life insurance of Sh55, 933 belonging to Obama Senior while KCB and National Bank of Kenya forwarded assets belonging to the sister of the former US president and Mr Nkaissery respectively. Only Sh83.5 million has been claimed by 2,160 claimants amid a campaign to encourage beneficiaries collect their money.