Safaricom has generated Sh700 billion wealth for its shareholders in the brief time it's been operational. Today, if the company's share gains one shilling, a cool Sh40 billion in wealth is created in that very moment
As 2016 draws to a close, the biggest question on the lips of investors is whether the new year will herald the birth of Kenya's first Decacorn, Safaricom. In Silicon Valley parlance, Decacorn is a company valued at US$10 billion (Sh1 trillion); that is ten times the size of a Unicorn, which is a tech company valued at US$1 billion. If Safaricom hits the Sh1 trillion mark in market capitalisation, the sonic boom will be heard around the world. For a 16-year old company, it is a huge milestone that cements Safaricom's position as a pace setter not only in technological innovation, but also how a business can become a force for good.
It all started in June 2008, when one of the most hyped Initial Public Offerings started trading at the Nairobi Stock Exchange (as it was then known), where Safaricom closed its first day in the market as a Unicorn, long before the word became fashionable, with a market capitalisation of Sh294 billion. Coming on the back of the unprecedented mayhem that was brewing across the country as a result of post-election v******e, it came as a pleasant surprise when the Safaricom share offer was heavily oversubscribed. People, it appeared, still had hope in our institutions. That is the same year that M-Pesa was born.
But nobody had an inkling of the rapid pace of growth of the company, and the windfall that was in store for its shareholders.
The company would grow beyond the wildest predictions, far outpacing rival companies that had been in business for scores of years, and in the process, produce unimaginable wealth for the company's shareholders.
On the first day of trading, the share price, not unexpectedly given the massive campaign that surrounded the IPO, s**t up 47 percent leaving excited pundits with plenty of money in their pockets and a swagger to boot. Their hunches were right and a quick k**l was inevitable. However, as retail investors (most of whom had the minimum 2,000 shares allocated to them) cashed in on the price gain, the share took a hit, and, barely three months later, the price dropped to below offer price, with naysayers gleefully saying they saw it coming all along.
Yet, this was just the beginning of a long miserable slide, as majority of small investors pushed the price down, and as the business faced an uncertain future hobbled a cloudy regulatory landscape that saw the beginning of regulator mandated tariff cuts. Savvy investors however stayed on, increasing their stakes by mopping up the excess shares in the market at below offer price.
Enters Bob
In 2011, as Bob Collymore took over as the new CEO succeeding Michael Joseph who had served for a decade, Safaricom was facing the equivalent of nuclear winter, where the company was f******g off a devastating price w*r waged by Airtel, and regulatory threats of cutting interconnection rates even more aggressively. The share price see-sawed between Sh2.55 (the bottom of the barrel) and Sh6 as the new boss tried to find his footing in the full glare of pessimistic investors.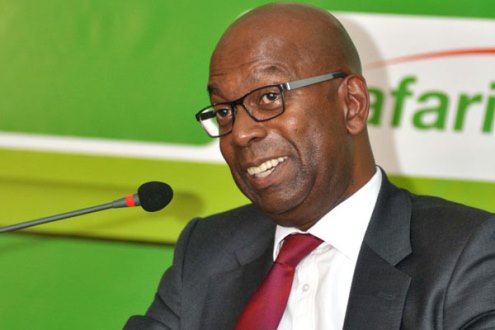 By September 2012, the signs of a major share recovery were now clearly visible; the company had cut a niche as the leading telecommunications provider not only in terms of number of subscribers, but in cutting edge innovation and a clear understanding of the customers needs. A new CEO, Bob Collymore had entered the scene with fresh ideas of how to move the company onto a new growth trajectory and reinvigorated growth. And the firm's flagship and globally acclaimed M-Pesa platform had become the de-facto 'e-currency' of choice.
Perhaps, one of the best and least noticed decisions that Collymore took as a leader was the courage to trust in his instinct and stop playing the price w*r game that Airtel was egging him on.
After studying the effect of the price cuts made by the company and competitors, analysts at Safaricom realized that very low mobile calling rates did not have an impact on the length of time people spent talking on an average call. Airtel, with its much ballyhooed "minute factory" had hoped to see Kenyans chatting more on the phones if the company offered rock bottom prices. It did not happen, and Airtel never recovered.
For Safaricom, even after reducing prices to nearly match the competitor, the average Kenyan still spent 48 seconds on a typical call. Basically, consumers were happy to continue with their calling habit so long as it did not exceed Sh4 per minute. This meant that by following Airtel to charge Sh2 per minute, it was leaving Sh2 on the table. This turned out to be billions of shillings as it would become clear after Safaricom decided to increase prices to Sh4 per call. Then investors started smiling as the share price started to bounce. Then the earlier investments in the data business and M-Pesa started paying off at scale. Bob had broken the funk that dogged Michael Joseph in the last years of his tenure.
Playing in the global league
Today, Safaricom has an enviable position at the top of the Nairobi Securities Exchange, having recently peaked at a market capitalization of Sh851.3 billion. The nearest contender for the top spot at the NSE is Equity Bank with a market cap of Sh113 billion (as of December 1, 2016) followed by Co-op Bank with a market cap of Sh68 billion. Every other company pales in comparison. At the current level of market capitalization, Safaricom is worth more than the next top 10 companies listed on NSE. These include: Equity, KCB, BAT, Barclays, Standard Chartered, Co-operative Bank, Stanbic and Bamburi in no particular order.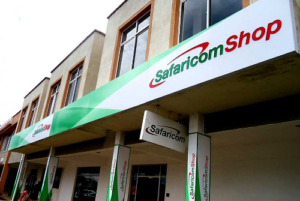 Safaricom is likely to become Kenya's first Sh1 trillion company, a milestone that will mark the maturity of the NSE (pushing it into the multibillion dollar league of Johannesburg Stock Exchange), as well as deepening Kenya's capital markets. To date, Safaricom has created wealth in excess of Sh600 billion following the share price appreciation while shareholders have received a total of Sh73 billion in dividends. In total, Safaricom has created wealth totaling just shy of a trillion.
Clearly, it is at the stock exchange that Safaricom shareholders have made money; lots of it. If you had bought 100,000 shares at the time when the share price had hit rock bottom (thereby spending a total of Sh255,000), and, being a wise investor held onto the shares till the price had peaked at Sh21.25, you would have pocketed a cool Sh1.87 million. Add dividends amounting to paid through the years you would be a very happy investor.
On the share price, a savvy investor would have posted a return of over 730 percent, which, by any standards, and over a short eight-year period, amounts to an exceptional rate of return. Since the IPO in 2008, investors have received a total return of 20 per cent compound annual growth rate (without counting dividends), and the share price has outperformed the NSE 20 index by 214 per cent. This means that someone who had invested Sh100,ooo in 2008 could have seen their investment growing four fold to slightly over Sh400,000 by 2016.
The wealth creation machine
Today, if Safaricom share gains a shilling, a cool Sh40 billion in wealth is created in that very moment.
The market has lagged behind Safaricom on all parameters: Over the past 8 years, tracking the NSE index and Safaricom, the latter has far outpaced the market, with an average annual growth of over 90 percent compared to the NSE index which has moved in the wrong direction during this time, from 3521 by close of 2008 to 3247.14, meaning if you had invested by buying shares that track the composite index, you would have lost money during this period.
The share price story is tied to the company's business performance that has been nothing short of phenomenal. Through the M-Pesa platform for instance, the company now serves 20 million people and transacts as much as Ksh4 trillion a year and growing.
Revenue growth s**t up by 1,292 percent between 2003 and 2016 from Sh14 billion to Sh195 billion.
A quick analysis shows that among its four main revenue lines, voice business is growing the slowest at six per cent on an annual basis compared to data (42 per cent), text messaging (20 per cent), and M-Pesa (24 per cent). The latter now accounts for 20 percent of Safaricom's business.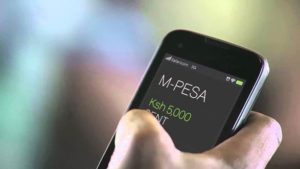 Today, the M-Pesa platform is mostly known as a full-blown mobile based financial technology (Fintech) platform that brings together all the major banks, insurance companies, merchants, the government and consumers. In the last four years, as it expanded to e-commerce, M-Pesa revenues have grown to Sh41.50 billion, which means that in the next two years, the platform will eclipse the size of Kenya's KCB Bank and Equity Bank. This implies that even at the current level of revenues, it could easily be valued as a Unicorn in its own right. Measured by revenues on their own, Safaricom's various business divisions such as M-Pesa, Consumer Business, Enterprise Business, or even its short text business or the shops would rank among the top 20 businesses listed on the NSE.
Safaricom CEO, Mr Bob Collymore's vision is that the company should not sit as a "dumb data pipe", but it should sit squarely as a platform at the center of a web of connected users and their devices that are opening up further opportunities for growth. Mr. Collymore envisions a future where the Safaricom platform will sit at the heart of an integrated innovation and transaction ecosystem that supports the transition of the Kenyan economy into the digital age.
The platform will connect millions of customers through their devices with services from across all sectors of the economy. In future, if you want a bank loan, you will get it through M-Pesa, as 12 million Kenyans are doing so far. The same goes for ordering food, taxi, getting a haircut, buying a car or a fridge, renewing your driver's license or paying school fees.
[crp]