People Daily's coverage of the western Kenya region has suffered a blow after Gina Din Corporate Communications snatched its prolific Kakamega-based journalist Denis Lumiti.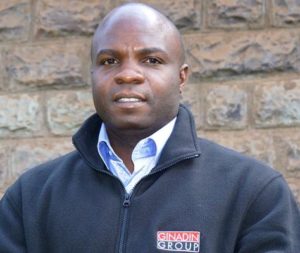 With the nation's attention focused on the region amid political realignments within the Orange Democratic Movement (ODM) ahead of the 2017 General Election, it means the newspaper will have to rely on its Kisumu-based bureau to cover the former Western Province,which is understaffed.
RELATED >> Mediamax puts up TV and radio studios for sale
Though PD has another correspondent in Kakamega, Douglas Dindi, Lumiti was by far a much more polished writer especially when it comes to politics. Its other stringers are to be found in Bungoma and Busia.
Lumiti is a cousin to the late Cedrick Lumiti, dubbed the bullfighter of PR for his prowess, who passed on in March last year. Like Denis, Cedrick had also honed his skills at the defunct Kenya Times before venturing into PR at Gina Din.
Denis' departure indicates the inability of Mediamax Network Ltd, which publishes the now freesheet newspaper that turned two years old on July 1, to retain talent amid stiff competition.
Only recently, K24 television, which is also under the Mediamax stable, lost one of its key business reporters, Anne Mumbi Warui, to Citizen TV while PD business sub-editor Maina Mwangi left for HK Strategies.
Mwangi's place on the business desk has been taken over by features writer Grace Wachira. The departures come at a time Mediamax, which retrenched over 50 staffers last year, is tightening its belts by scaling down operations at its Nyeri bureau, which is being moved to a smaller office.
It is not clear whether initial plans to shut or scale down its other bureaus in Nakuru, Eldoret and Kisumu are still in the pipeline. The proposed changes were opposed by editors who felt it would complicate the coverage of election campaigns and the polls proper next August.
NEXT