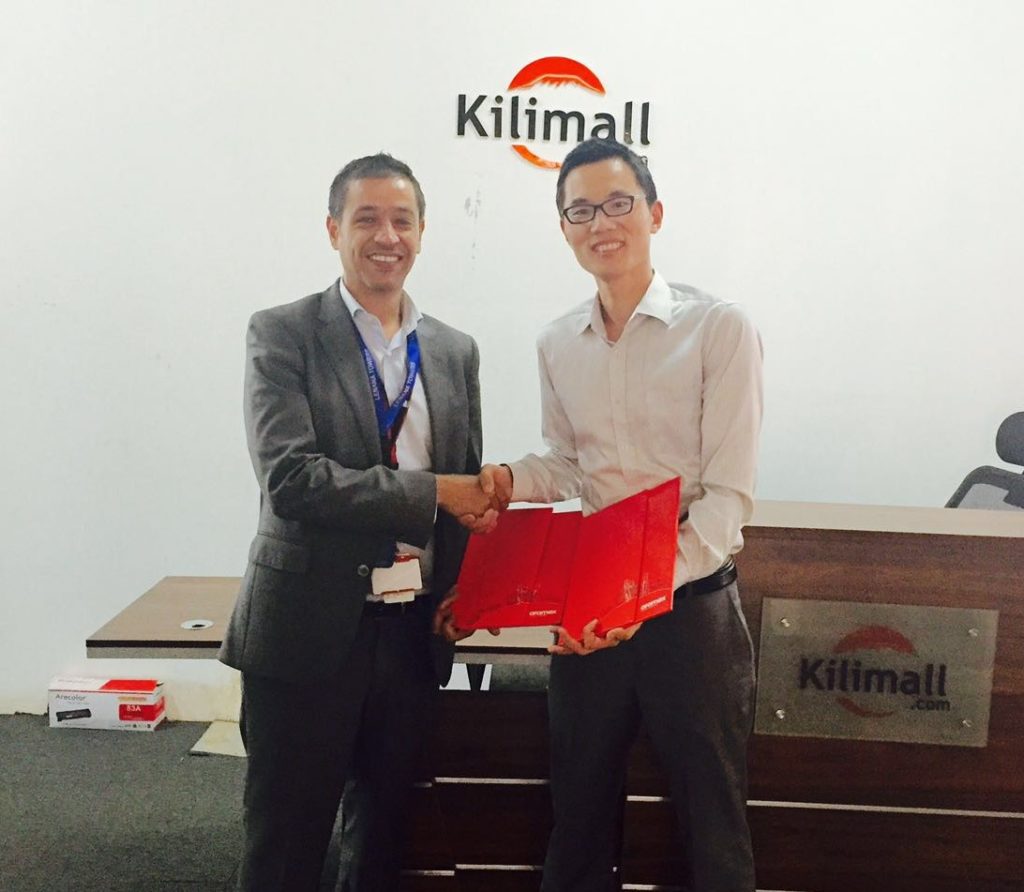 Kilimall has signed a partnership with Aramex, the global logistics and transport services provider, to enhance its delivery services countrywide to meet the growing demand for its products. Under the partnership, Aramex will provide a full range of last-mile delivery solutions to Kilimall's online shoppers in various parts of the country. The agreement comes as part of Kilimall's plans to increase its mainstream delivery agents to four as customer numbers increase.
Speaking at the signing ceremony in Nairobi, Kilimall Managing Director Robin Xie said online shoppers have been increasing over the past few months and Aramex would ensure it honors all orders and delivers them on time. "In online shopping, delivery of items on time and in the best condition are very crucial," said Robin Xie.
Aramex is a leading brand locally with distribution networks within most towns in Kenya, including Nairobi. The company has a countrywide presence, which would enhance delivery as Kilimall attracts more shoppers outside Kenya's capital.
[crp]
Aramex's entry brings the number of Kilimall's delivery partners to four, which include Fargo Courier, G4S, and Posta Kenya. "Orders through the Kilimall website have more than doubled over the past year, an indication of more people buying online," Mr Xie said. "We are partnering with reputable companies with strong networks that assure delivery in the shortest time possible."
Kilimall delivers products within one day for those in Nairobi and two days for shoppers outside the capital, and with more delivery companies the time is expected to reduce.
TO SHOP ON KILIMALL CLICK BANNER BELOW