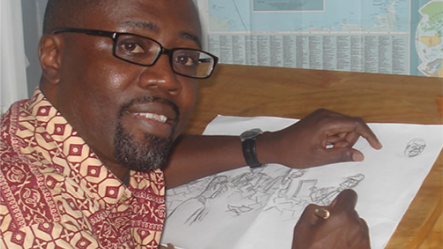 Just a week after Standard newspaper blocked publishing of a cartoon that stung President Uhuru Kenyatta and his deputy William Ruto, today the top editors at Kenya's second largest media house have done it again. The newspaper did not publish today's editorial cartoon and instead ran a cheeky photo of Foreign Affairs Cabinet Secretary Amina Mohammed whispering into the ear of President Uhuru at the inauguration of Somalia's new President Mohamed Abdullahi Farmajoo.
Business Today understans that the Cartoon, which we have obtained, ran afoul Standard's commercial interests. Gado, the cartoonist, portrays Safaricom, the biggest advertiser in Kenya after government, as a ruthless and filthy-rich monopoly. But the sting is in how Gado captures how the mobile operator, with over 70% of market share in the voice and more than 90% in mobile money, has managed to keep its dominance.
The cartoon shows a giant Safaricom having the regulators, the Communications Authority and Competition Authority of Kenya in the pocket, decent lingo for bribery. Safaricom rivals have cried their voices hoarse trying to have its dominance controlled and the popuar opinion, as the cartoon puts it, is that it could have bought out regulators and other activist as well as it customers using ant-competitive pricing structures.
Why the cartoon did not see the light of the day is quite obvious. Safaricom is a big source of income for Standard Group, as with other media houses, with an annual marketing budget of nearly Ksh10 billion.
Standard is careful enough not to suffer the pain Nation Media Group is enduring since last year when Safaricom withdrew advertising from all the group's platforms for reporting a court story that did not favour the mobile company. Nation has been forced to do without Safaricom's advertising, which has dented the media house's profitability.
It's not clear how much Safaricom spends on each media house but the amounts tilt revenues and can determine whether a media house makes losses or profits.
And this is perhaps a warning shot for Gado, or Godfrey Mwampembwa, who is known to be radical in his caricatures, often touching the untouchables. But that era of freedom has certainly gone-by, leaving him with the unenviable option of either massaging egos of top politicians and corporates or having his drawings thrown into the dustbin. The same forces that instigated his exit from Nation are alive at Standard and, as things stand, the award-winning cartoonist will have to tread carefully, lest he find himself jobless.
The issue of corporates and other big advertisers arm-twisting media into self-censorship is very much the norm in newsrooms and media houses will stop at nothing to attract adverts or retain whatever accounts they have. It has become wired in the DNA of journalists and editors, yet it is one of the biggest threats to freedom of expression.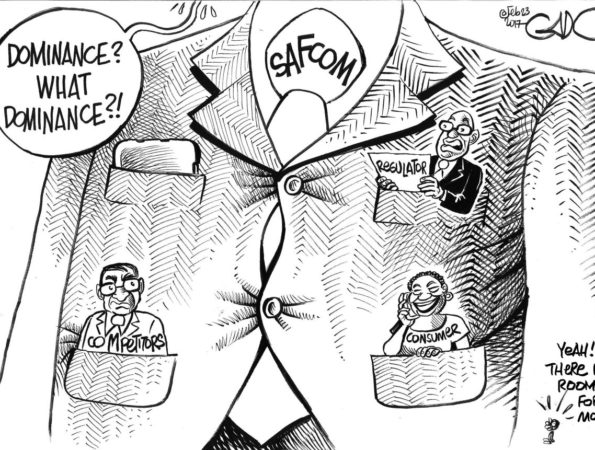 Standard Group has been a victim of ad-hoarding by advertisers in the past due to its one-time bold approach to reporting. Kenya Airways and Nakumatt Supermarket are among companies that used their adspend muscle to get Standard to go slow on them.
But it appears Standard Group has learnt a lesson or two from Nation Media Group (its top managers and editors are, after all, all NMG students) that you don't bite the hands that feeds you.