Drama as leaders fight to save preterm baby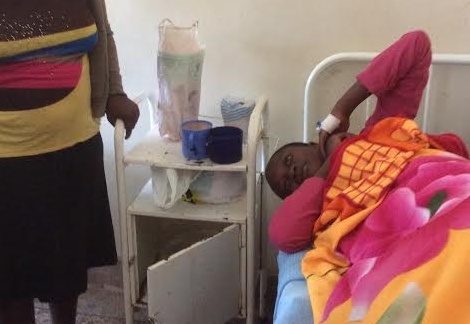 Frantic efforts by the County Government of Kiambu and Kiambaa MP Tuesday saved the life of a premature baby boy by relocating him to fully equipped hospital and paying the expenses. The 1.3kg baby was delivered during the current strike by doctors and nurses at the Kihara sub-county Level 4 Hospital in Kiambaa on Sunday evening.
After delivery, the hospital administration made frantic efforts to relocate the baby boy to a hospital which had a new born unit (NBU) but were turned down in various hospital including Thika and Kiambu level 4 hospitals. After almost 20 hours, the baby who is yet to be named was admitted at Kitengela Medical Hospital after the MP donated Ksh10,000 down payment and charges for the incubator for three days.
The country government provided an ambulance to transport the child to the private hospital in Kajiado County. When KNA visited the hospital, the baby lay in a small cot and a heater placed near it to keep it warm as the hospital did not have a facility for preterm babies. A defibrillator was also placed near the coat for any emergency.
Leading the rescue operation was Kiambaa Sub-County administrator Ms Celina Kathure Muriithi who had visited the hospital to ascertain the magnitude of the strike. On arrival, she found one nurse who delivered the mother of the baby and continued to take care of them.
The administrator appreciated the nurse for her humanity and urged her to continue assisting two other mothers who had also delivered at the maternity wing of the facility. One of the mothers had given birth to twins, a boy and a girl, while the other had given birth to a baby boy who was also in stable condition.
[crp]
She said the family needed more assistance as they did not have a medical cover, and there was a possibility of the baby remaining in the incubator for close to a month. She called for well-wishers to come to the aid of the mother and assist her keep the baby in good hands until he matured.
In normal circumstances, the baby would have been taken to either Kiambu or Thika which are referral health facilities that serve Kihara Sub-County level 4 hospital. The hospital administrator, Mr Peter Njogu, said the hospital had eight doctors and 41 nurses who had downed their tools in solidarity with their colleagues who are pressing for improved salaries and allowances.