Digital signal distributor preys on struggling government-run television Stations
StarTimes Group, one of the two TV signal distributors in Kenya, has come under f**e in different African countries for what is seen as a backdoor attempt to take over state broadcasters under the guise of digital migration support.
StarTimes has raised a storm in Zambia where it is being accused of seeking to control the state broadcaster, ZNBC, to exclude rivals from the digital TV market, following the signing of a$271 million deal allowing it to take over the public broadcaster for 25 years.
This is despite running into trouble over the way it was awarded a tender in 2013 to roll out a digital terrestrial TV network similar to the one it has in Kenya. Zambia's government cancelled that tender – which covered design, supply and commissioning of the country's national DTT system – citing irregularities.




Local reports at the time cited irregularities in the way the tender was handled by Zambia's Ministry of Information & Broadcasting Services. Yet, despite this legacy, the Zambia tender has yet again been mysteriously given to StarTimes – with even more dire consequences to the broadcasting industry in Zambia.
"The fact that government is handing control of its national broadcaster to a foreign company is detrimental to the sovereignty of the Zambian nation," The Zambian Watchdog publication reports.
"On one side you have an inept government with a limited resource envelope but with an urgent need to get a major public project completed, while on the other you have a large corporate company with sector specific expertise and the deep pockets needed to finance the same."
StarTimes has also waded into trouble in Malawi for entering a deal with the government which would have seen it take over the state broadcaster Malawi Broadcasting Corporation. In Ghana, he company is currently engaged in litigation with the Ghana Government over a cancelled DTT contract.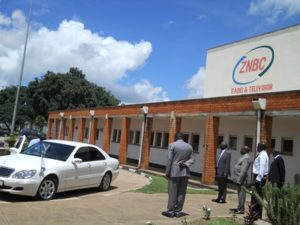 Many African state broadcaster are wallowing in financial problems as they struggle to compete with newer privately owned operations making them soft targets for global players. Kenya Broadcasting Corporation, KBC, was recently declared insolvent by the Auditor General with mounting debt standing at Ksh41 billion.
"It will lead to dire financial consequences for the ZNBC while giving StarTimes tax breaks, access to land, and takes jobs away from local Zambians," Lusaka-based reporter Charles Tonga adds.
The Zambian Watchdog report says Star Times seems determined to exclude all other market players as they want to control DTT exclusively – thus k*****g off any potential growth in the television and film sector which sees growth during digital migration.
ALSO SEE >>