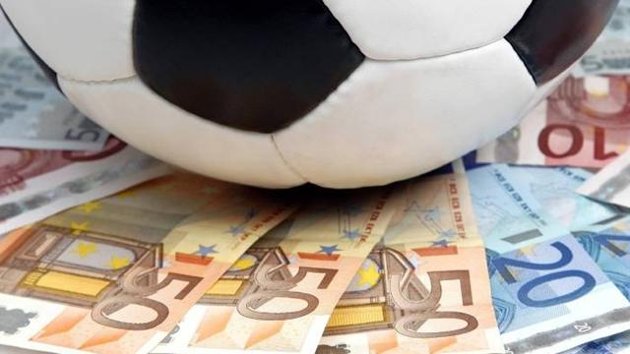 Junior Achievement Kenya (JA), the country's largest and fastest growing non-profit organisation that inspires the youth, has geared up to support youth in football. In partnership with Extreme Sports, Sportpesa Super 8 (SPS8) Premier League organisers, the firm will provide entrepreneurship and financial literacy training to the league's participants throughout the season.
JA will also allow the participating teams to identify micro-enterprises they can engage in as well as support their existing businesses by availing to them a fund of Ksh25 million.
Tapping into the SPS8 tournaments success, JA has delved into the world of football as a sport that is founded on teamwork, discipline and hard work, which are synonymous with the qualities championed through the Junior Achievement programme.
JA, as it is popularly known, provides key experiential programmes that equip the youth with skills to help them succeed in community. The organisation will therefore help the teams manage their finances and the monetary prize that will be presented at the end of the League's season.
The JA entrepreneurship and financial literacy training provides a basis for creativity and innovation and enables the trainees to put their ideas into practice as they go through the programme. Within the course, the teams can set up self-funded (through table banking savings) financially feasible and viable businesses. The teams can then operate the business in the market place, guided by JA facilitators.
The selected teams can also access grants from JA as startup capital for business. This can be done on a group or individual basis.
Speaking at the partnership signing, Mr Hussein Mohammed, Extreme Sports CEO said, "We are delighted to partner with Junior Achievement to enrich and equip our teams with entrepreneurship and financial management skills. This augments one of our core objectives which is to empower the youth through capacity building activities thereby enhancing their life skills and by extension their social and economic status."
 "With a cash prize of about Ksh5 million tied to the winners of the SPS8 Premier League as well as the monthly stipend given to teams, this training is essential in ensuring that the teams utilise the money well," he added.
SPS8 premier league's aim is to build, nurture and reward talent among the youth, in a bid to tackle unemployment challenge that currently contributes to about 70% of the country's unemployment rate.
Stamping the partnership that seeks to empower the teams with financial proficiency, Ivy Wanjeri, Regional Officer- Nairobi and Central, Junior Achievement said: "It is our utmost pleasure to work in partnership with Extreme Sports which has redefined the football scene and made it a lucrative space for talented youth to venture into."