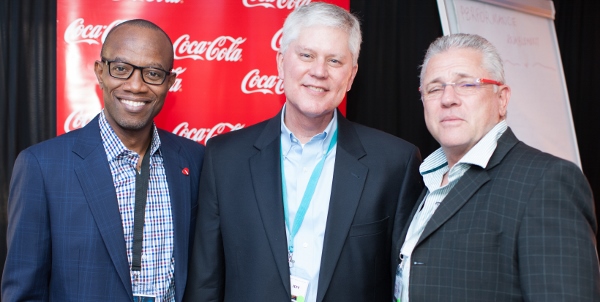 Coca-Cola Southern & East Africa Business Unit kicked of the year with a two-day conference that saw 300 associates from 18 African countries converge at the regional office for East Africa operations in Upper-hill, Nairobi. The conference dubbed 'Kick-off', aims to align the company's business plans for the upcoming year as well as create a unified mentality between employees.
Speaking on the conference, Southern and East Africa Business Unit President Mr Kelvin Balogun said: "We are delighted to have our annual kick-off meeting in Nairobi which remains a strategic regional hub for Coca-Cola, as the host country for all our operations in the Eastern Africa region and beyond."
In mid-2016 Coca Cola announced a new streamlined international structure that reconfigured its southern and east Africa operations to more closely align with bottling operations on the continent. This saw the formation of a new South and East Africa business unit, headquartered in Johannesburg and a West Africa business unit, headquartered in Lagos.
"Coca-Cola is here to stay in Kenya, and through the expertise in the Nairobi office we will be looking to deepen and intensify our operations in the whole of East Africa. We have an enduring commitment to Kenya and our planned investments in capacity and our partnership in the national development of Kenya in the near and long-term future remain consistent. At the same time we do need to let diversity be our strength and leverage the power of belonging to a strong African market with great prospects for growth and expansion for our business," added Balogun.
[crp]