Introduction
The forex market represents the world's every currency; however, it requires a trusted online broker to invest your money as there is a high chance of losing money associated with CFC and forex.
This article will let you know about our top forex broker choice and some other decent and highly reputed brokers for forex trading. So, let's get into our 9 top regulated forex brokers 2022 list without wasting any second.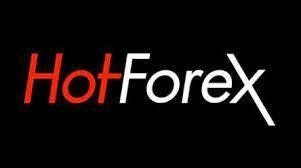 Hotforex is undoubtedly the top forex broker 2022; that is why we have ranked it the highest on our top brokers' list. The user-friendly interface and extensive forex and CFD trading portfolio with highly competitive training make it an all-rounder.
The $5 fee for Hotforex is extremely low for 150+ trading products and more than 17 analytical trading tools.  
The platform holds more than 55+ industrial and other trading awards that speak for the security and safety of trading on Hotforex. Currently, there are more than 500,000 accounts associated with Hotforex because of its 24/7 customer support and availability of demo accounts that not many forex brokers offer.
Rating: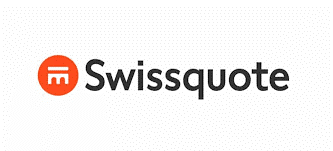 Swissquote is a trusted forex broker; however, it requires you to deposit at least $1000 to begin forex and CFD training which is a bit too much. However, Swissquote has been in forex trading competition since 1996 and offers 466 tradeable symbols with additional add-ons. 
The excellent quality and analytically research video content and the fact that it operates two banks make it one of the best on our top forex broker 2022 list.
The only con of using Swissquote is that the design of the platform is quite outdated, and it doesn't allow cryptocurrency trading other than Swissquote's trading account. 
Rating: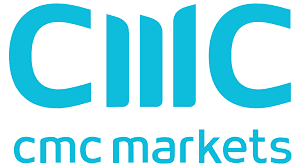 CMC Markets offer you 12,000 tradeable instruments, which is huge compared to other forex brokers. CMC markets' modern trading and innovative research tools make it one of the best publicly traded brokers for forex and CFD trading. 
The invest app of CMC is brilliant and highly user-friendly, containing comprehensive, advanced tools for educational and trading purposes. The only issue with the platform is that even after introducing some plug-ins, the fewer tradeable MT4 symbols and the lack of progress in the educational content make it a little less preferred. 
Rating: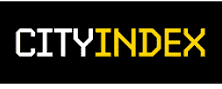 City Index is a highly trusted brand, and from the security point of view, it is very secure and safe as StoneXGroup backs it. And even though it is a great forex broker, the limited Meta Trader offering holds it back from grabbing the top position. 
You will find so many advanced and integrated trading tools that are very easy to use even by beginners in forex and CFD trading. The platform requires a $100 deposit for you to begin trading. The only problem with City Index is that its MT5 and MT4 do not offer that many products.
Rating: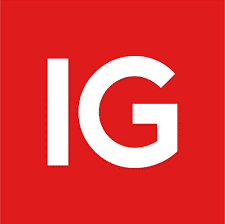 IG is one of the most trusted forex brokers in 2022 because, along with forex and CFD trading, it offers options and futures trading in the US and Europe.
IG also offers spread betting for UK clients, which is not common. Talking about the risk factor, IG is safe to use as it is a low-risk broker that is publicly traded. 
The problem with IG is that there is a very strong requirement for manual configuration because the predefined layouts are missing. Also, there are only 76 tradeable instruments available on IG's Meta Trader.
Rating:
The next forest broker on our top forex brokers 2022 list is forex.com which is great if you are willing to trade in large volumes because otherwise, it doesn't offer you any discount. The platform requires a minimum deposit of $100 to proceed; however, it has won awards for mobile trading and investment offerings. 
The problem with forex.com is that it only offers 600 instruments for the MT5 platform. Even though the written educational content is of high quality, there is no video content for educational/ training purposes. 
Rating:
XTB is a multi-asset broker and is for those who are looking forward to trading in a wide variety of forex and CFDs with the power pack and innovative tools. A wide variety of video content with extensive educational videos makes this publicly traded platform a top choice.

The main problem with XTB is that the major content that the platform updates are in multiple languages but not in English. Another issue is that they have discontinued the customer investment basket from their xStation 5 platform. 
Rating:
Saxo bank is not a forex broker for beginners because it requires you to at least have a $2000 added deposit to continue dealing and maintain a steep amount in your account. This platform offers 40,000 tradeable symbols with tons of premium features and trading tools. 
The best part about Saxo bank is that it offers maximum account protection to avoid any risk and provides high-quality educational content updating with the emerging trading techniques. The problem with the Saxo bank platform is the money that is too high for platinum ($200,000) and VIP ($1,000,000) accounts. 
Rating:
Errante has made our top forex broker list 2022 because it offers 100+ financial instruments to its client for various types of Forex and CFD trading. If you want to trade with Errante, you get the option to choose from Premium, VIP, Standard, and Tailor-made account types. 
Errante
The best part about Errante is that you don't have to deposit a single penny to start trading with the platform on MT4 or MT5. They allow you 24/7 cryptocurrency trading and many payment options. However, the only problem with Errante is that they are not available globally, especially in two of the biggest countries. 
Rating:
Final Words
We want to conclude the article by saying that Hotforex has beaten every broker on our top forex broker 2022 list. Due to its services like clients' funds' security and critical forex analysis, it is a multi-awarded broker. We suggest you open your account with HFM and start successful trading today. 
See Also >> How To Make Huge Profits From Forex Trading