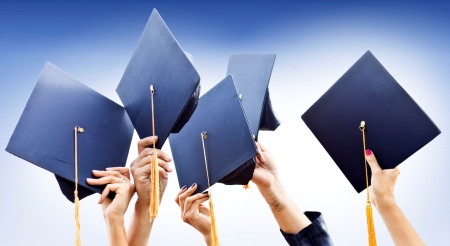 ICT and engineering graduates who have been undergoing a 12-month internship in public and private sector institutions under the Presidential Digital Talent Programme (PDTP) will graduate tomorrow Wednesday 11th January at the Kenya School of Government.
ICT Cabinet Secretary Joe Mucheru and his Education counterpart Dr Fred Matiang'i will preside over the ceremony at 10 am that will see 100 graduates receive certificates. This is the second group after the first graduated last year in a programme implemented through a Public and Private Sector Collaboration to build excellent talent to effectively steer ICT in the public and private sectors.
The PDTP is a government programme that runs for five years from 2015. Under PDTP, identified talented ICT and engineering graduates  go through  internship programmes in the private and public sectors to hone their skills. The interns are mentored by experienced professionals and experts on private sector business practices and government operations.
The Private Public Partnerships have been core to the success of the Presidential Digital Talent Programme. According to Jackie Ogonji, acting chair of the PDTP Advisory Council, the private sector has responded with unprecedented enthusiasm toward the programme.
"The private sector has played a crucial part in the program including developing the PDTP sector specific curriculum as well as absorbing and mentoring the program graduates," said Jackie Ogonji.
The first cohort of 100 interns graduated last year. Another Cohort of 400 were taken on-board in August 2016 while 500 graduates will be recruited into the programme every year until 2020.
According to Mr Mucheru, the programme is key to addressing ICT gaps in both public and private sectors. "This programme is designed to build and entrench ICT capacity within Government to ensure ICT effectiveness and efficiency in public service delivery. It is in line with Vision 2030 and the National ICT Master Plan Human Capital Pillar that seeks to address ICT skills gap in order to improve public service delivery," said Mr Mucheru.
Robert Mugo, acting chief executive ICT Authority, said there are plans to increase the number of graduates being taken up every year. Last year, the programme had recruited 400 students for the internships.
[crp]