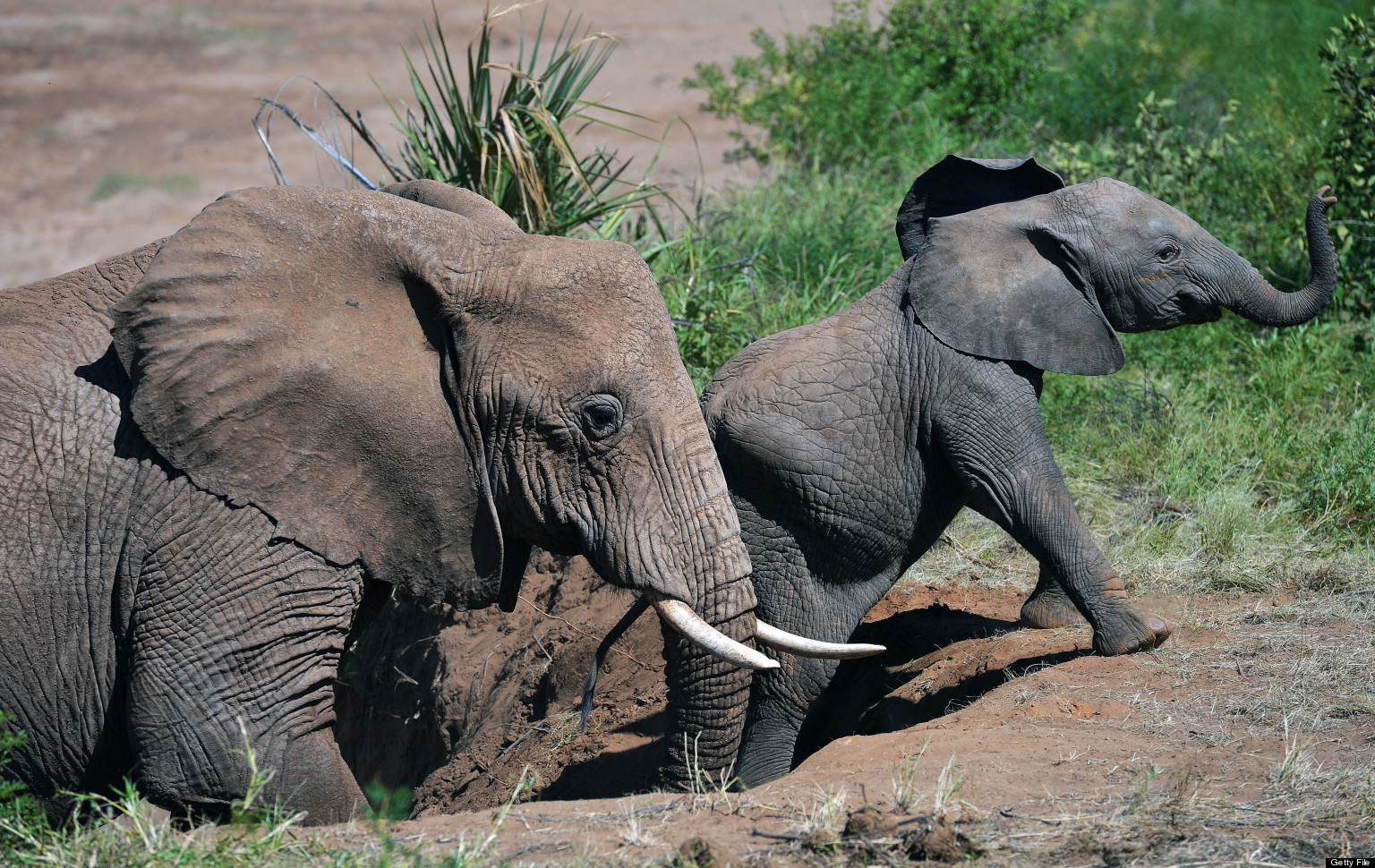 Crown Paints has donated over Ksh1 million to support conservation of elephants in Kenya.  The number of elephants in the country has plummeted drastically from a population of over 167,000 in the 1970s to about 35,000.
According to the Kenya Wildlife Service, over 200 elephants are k****d yearly across the country, driven by a growing demand for ivory in the Asian markets. The paint company has partnered with the Africans for Elephants Initiative to bring together like-minded individuals and companies to stand up against the rapid decline of elephants by finding solutions to the human-wildlife conflict and poaching.
"We need to create a sense of pride and awareness about the importance of elephants as a national heritage", says Akinyi Adongo, founder of the Africans for Elephants Initiative.  She made the comments while addressing guests during a black-tie gala event over the weekend at the Village Market, sponsored by Crown Paints, to raise funds for the David Sheldrick Wildlife Trust and The Walk with Rangers Initiative.
Crown Paints CEO Rakesh Rao called on all communities to learn to co-exist with wildlife due to the significant role it plays in promoting the country's tourism. He said tourism was the second largest source of Kenya's foreign exchange and there was need to protect wildlife as a national heritage.
"Visitors come to see our wildlife in the national parks and game reserves and as a country we should pull up our efforts together in conserving this national asset by ensuring that poachers are kept at bay," Rao urged.
He noted that the partnership with Africans for Elephants Initiative was part of a long term Corporate Social Responsibility programme to help preserve the country's wildlife heritage and safeguard all those who earn their livelihoods through tourism. In addition to Ksh2 million raised at the event, Crown Paints announced that it would donate a percentage of proceeds of sales of its recently launched eco-friendly Zero VOC paints to support the cause.
There is no legislation with stiffer penalties for poaching of e********d species. Other organizations supporting the Africans for Elephants Initiative include Ethiopian Airlines, Brew Bistro, English Press, Viva Product Line, Bespoke Events, Waba Mineral Water and Village Market, among others.
[crp]