Monitor water pumps on phone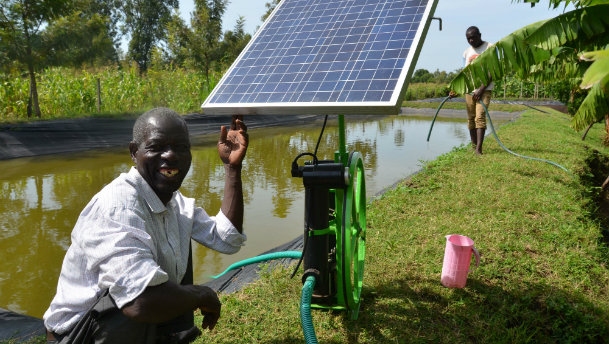 Tracking motor vehicles is not new to Kenyans. Competition to install affordable tracking devices is fierce but essential for fleet managers who receive reports online and track vehicles from the comfort of their desk. Now water pumps can also be monitored remotely using this technology. The wide GSM coverage from Safaricom and Airtel networks has made this easier as the water pumps, unlike vehicles, are stationery.
Davis & Shirtliff, the leading water and energy solutions provider in the region, is one of the first companies to provide telemetry to control these machines. The company has developed a solution that allows customers to remotely monitor and control their pumping equipment from the convenience of an app on their phone.
The entire system enables an improved and centralised water management interface that is in line with the company's vision of providing energy and water solutions for Africa. "Being locally designed iDayliff also offers a number operational advantages including lower installation cost, immediate availability and, importantly, much improved serviceability," said D&S's chief executive officer David Gatende.
At the heart of the system is an RTU fitted with a SIM Card that transmits data to a central server.
Users have access to a web-based system (i.dayliff.com) that they can log into to observe pump status and access reports and other analytics. Using your mobile phone, the application iDayliff – is available free on Google Store that users can download and use to control and monitor their pumps remotely. Alerts and reports can also be sent via SMS and emails.
With the unpredictability of the rains and water shortages in various parts of the country, there is a clear need for smarter, more reliable water management. For customers with multiple installations, iDayliff reduces maintenance costs as it provides real-time information on the status of the pumps through remote management.
This technology has allowed users to reap the benefits of planned, pre-emptive maintenance as opposed to reactive emerging repair. As a result, downtime on equipment has been greatly reduced.
[crp]