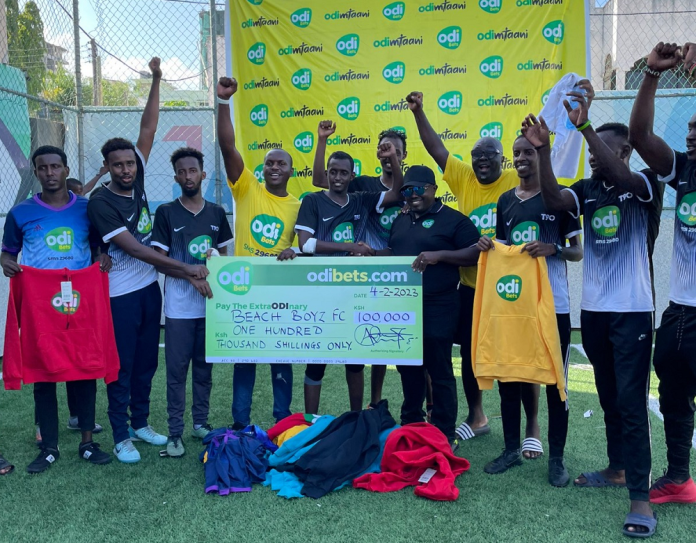 Beach Boyz FC on Saturday, February 4, won the inaugural #KOT5Aside at Nyali Futsal Arena in Mombasa County.
Beach Boyz FC beat Iscos FC in the final by three goals to lift the trophy and won the tournament prize money of Ksh100,000.
The losing finalists Iscos FC walked home with Ksh60,000 while the third-place Sporting Boyz earned Ksh40,000.
This year's tournament was sponsored by one of Kenya's leading bettíng firms, Odibets.
#KOT5Aside is a tournament that brings together Kenyans on Twitter for a game of football.
The tournament brought together 24 teams from Twitter with Beach Boyz FC emerging the winners.
Mombasa residents also enjoyed entertainment from Arrow Bwoy at Moonshine Hotel and Bar as part of the tournament's after party.
#KOT5Aside was founded in 2018 by Twitter personality Alex Muange (Sir Alexas) and it's an initiative that brings together Kenya's online community to enjoy football and networking.