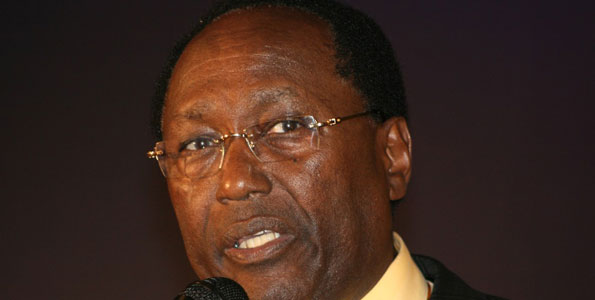 Businessman Chris Kirubi is buying back his 51% stake in Haco Industries which he sold to South Africa's Tiger Brands in 2008, the Business Daily reports today. This comes barely two years since the businessman fell out with the South African firm's management over the company's strategic direction.
Tiger bought a controlling 51% stake of Haco Industries, leaving Kirubi with 49 per cent, which he now wants to restore to 100 per cent. Tiger Brands bought the interest for about Ksh363 million and is likely to sell back at a premium.   "I like my business. I'm taking back my business, that's all," Mr Kirubi, who declined to disclose the exact buyout price, told the Business Daily.
Tiger said it no longer supports Haco's model of manufacturing and distributing various consumer goods under licence, adding that it wants to focus on its own fast moving consumer goods brands. This development also brings to the fore again the ideological differences between Kenyan businesses and their South African counterparts. Such arrangements in the past have fallen apart due to management squabbling and asymmetrical strategic thinking. Generaly South Africa companies find it hard to operate in Kenya.
"In addition to products manufactured and marketed by Haco under its own brands, the majority of Haco's business lies in the manufacture and distribution of products under licence, which is not aligned with our current operating model of owning leading FMCG brands," Tiger said in a filing with the Johannesburg Stock Exchange (JSE).
Haco has agreements with several multinationals to manufacture and sell their brands in Kenya and East Africa.The company, for instance, deals in Palmer's Cocoa Butter (under licence from E.T. Brown Drug Company) and BIC ball pens (Societe BIC) and washroom cleaner Jeyes Bloo (Jeyes Plc).
Tiger said the entrenched partnerships that Haco has developed over the years have made it difficult to boost the uptake of its brands, including Purity (baby food), Ingram's (personal care) and Tastic (cereals) in East Africa. Mr Kirubi, on the other hand, believes in the current model that has helped Haco grow since its establishment in the early 1970s, prompting him to buy out Tiger Brands to maintain the status quo. "Taking into account these factors, it was decided that Haco would be better positioned under local Kenyan leadership and control," Tiger said in the statement.
"This has culminated in the local partner making an offer for Tiger Brands' 51 per cent shareholding, at a price that was considered fair and reasonable."
The South African firm said its earnings and asset base will not be materially affected by the Haco divestiture, which is part of a plan to exit difficult markets.
Tiger last year started the process of selling its 51 per cent stake in Ethiopia's East African Tiger Brands Industries in a deal that wrote the script for the pending breakup with Mr Kirubi.
[crp]