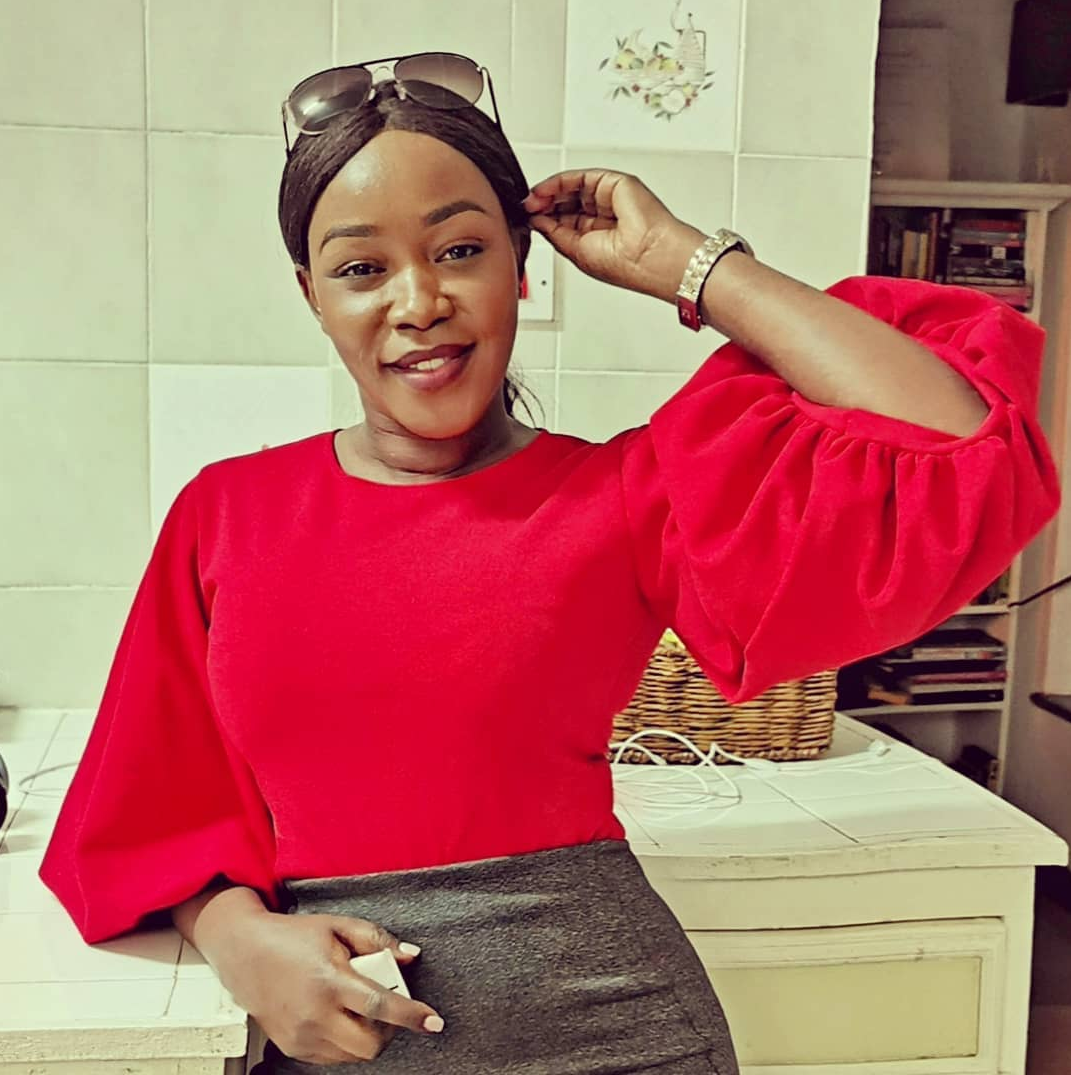 Now you see her, now you don't. That's Terryanne Chebet for you. As you read this article, one of Kenya's most successful TV journalists could have signed up with a new employer.
Business Today talked to Terryanne Chebet exactly a month ago, just a day after she left Metropol TV. For those who have been following Terryanne's career moves, the latest exit isn't surprising. She's the typical job hopper, having worked for most TV stations in Kenya.
Terryanne Chebet started off her TV career at KBC and has worked for Citizen TV, CNBC Africa TV, CCTV (now CTGN), Citizen TV (twice), Fanaka TV and, recently, Metropol TV. In between she has held different positions in a number of organizations.
Many would look at this job-hopping as bad for a professional, portraying someone as disloyal. And it's notoriously common in the media industry where there's nothing wrong quitting and returning to the same employer months or years later when it suits both parties.
But Terryanne sees such moves as a career builder. "Newsrooms have a very low ceiling for anchors," she says. "Moving gives you a chance to explore other opportunities. Moving to management almost never happens for anchors."
Actor to news anchor
Chebet started out between 2002 and 2004 as an actress at Phoenix Players before getting onto the screen. From September 2002 to February 2006, worked as a News Anchor, TV Producer & Director at the Kenya Broadcasting Corporation, where she hosted news as well as produced and directed various TV shows such as Kids Unlimited and Code 254.
From September 2006 to March 2007, she was a Client Service Executive at Express Advertising.
From March 2007 to August 2010 she was a reporter and a Producer at CNBC Africa, before joining Citizen TV. She then left to work for CCTV News International between November 2011 and February 2013, where was a Business News Anchor in Nairobi.
At CCTV (now CTGN), she was in charge of the 'Bizz Africa', CCTV's flagship business program filmed in Nairobi, with live markets crossings to Johannesburg, Washington and London.
She returned to Citizen TV in January 2014 as a Senior Anchor and Associate Business News Editor where she hosted the Business Centre on Wednesdays at 9pm.
Unfortunately, she was laid off from Citizen TV in 2016, and took a break before returning to the media as the CEO of Fanaka TV owned by Gatundu South MP Moses Kuria in May 2018.
Barely a year later, in March 2019, Terryanne quit Fanaka TV to become the general manager of Metropol TV, a business station started by Sam Omukoko, one of the pioneers of credit referencing in Kenya.
Amassing experience
Terryanne seems proud of this not-so-loyal trait in her. "It's given me an opportunity to learn how to build a team, spot and nurture talent, build strategies… it's been a great learning curve. I wouldn't have learnt this as an anchor," she says of her stint in management at Fanaka and Metropol TV stations.
Now, Terryanne says, she wants to use those leadership lessons to build the businesses she founded but have always been side hustles. "It's time for the side hustle to be the main hustle," she says.
Besides media work, she has also been involved in other organizations. In 2009-2010 she was the head of sponsorship committee of the Kenya Women in Film & TV with the task of proposing funding models and opportunities.
On the entrepreneurial front, she launched Scarlet Digital in August 2012, which specializes in digital (web development, SEO, blogging) & social media, marketing communications, content creation, public relations and brand strategy. In May 2014, she founded Keyara Organics, a natural skincare company.
In March 2020, TerryAnne was appointed the patron of the Pan African Business Women's Association (PABWA) in South Africa.
*****
CAREER EXPERT'S TAKE
Human resources expert SAMSON OSERO says job-hopping is common among employees with unique expectations that may not be immediately met by the current workplace. For example, they may want to work in organisations with flexible hours. Since few employers have embraced such a mode of working hours, employees could jump to another employer who can accommodate them.
Some may want to work from home, an arrangement that had not been adopted before the Coronavirus c****s, he says. To the employee, job-hopping is an attempt to search for employment that fits with his or her working expectations.
Job-hopping can enable an employee gather diverse work experiences from various organisations. This experience can be advantageous for employers looking for employees with multidisciplinary skills.
From the employer's side, job hopping raises many questions about the candidate's suitability for a stable job. Employers would doubt the candidate's capacity to perform. Could the candidate be job-hopping because they do not have what it takes to carry out jobs they are offered?
Local employers will undertake reference checks to ascertain whether the candidate leaves employment due to work performance issues or disciplinary reasons. With the shifting towards short employment contracts, employers will soon embrace job hopping for certain category of jobs.
Employees need to have good reasons for job hopping. Otherwise, it would make potential employers suspicious of their suitability for positions that require stable holders. Employers suffer from loss of production or service delivery during the hiring period to replace job hoppers.
Those job-hopping may be stigmatized in the job market especially when employers share information in confidence.
Employers in certain sectors who promote employee retention practices would discriminate against a candidate who never seems to hold jobs for some reasonable time. Employers benefit from the experience of long serving employees in terms of their loyalty and understanding operations of the company functions.
Employees who hop from one job to another will not be suitable for the work continuity and corporate memory that some employers cherish. Employers have staff development programs and job-hopping employees will be considered as a waste of investment in training because they would leave before using acquired skills.
Let those job-hopping rethink because they may be stigmatized in the job market especially when employers share in confidence information on their previous employees and reasons for leaving employment.
*****
Below are excerpts from our interview with Terryanne Chebet where she shares her brand strategy and future plans.
BUSINESS TODAY: Would you consider hitting the screen again given an opportunity?
TERRYANNE: No, I'm done. Unless commissioned to do content, but not keen on working for a broadcaster again.
BT: So where do you see yourself in, say, two to five years?
Terryanne: Build businesses, create employment, carve a niche as an entrepreneur and retire after 50 :). This is my last productive decade; I want to focus on growing myself.
BT: Having been an anchor/TV presenter and media manager, what would you advise emerging TV journalists especially given the current rate of instability of media jobs?
Terryanne: I'd encourage them to be flexible and even within the media houses explore the digital spaces with content for a market hungry for what traditional TV isn't carrying. They must also focus on building authentic brands that can stand whether or not they're in the limelight
Finally, why did you leave Metropol TV so soon?
Terryanne: Hmm… I didn't think I would leave so soon, but my goals had to align and somehow they were not, so I made the choice to leave and focus on ensuring I got my goals by the time I'm 50. I put in my resignation just after my birthday. Thought long and hard about it… even did a strategic plan for myself and employment wouldn't get me there.