Former TV presenter Terryanne Chebet has made a leap in her career after being appointed the chief executive officer of a new TV station. Ms Chebet, who left Citizen TV in October 2016, says she is heading FANAKA TV.
"Business Television is my life," she said in a social media post. "It is with humility and lots of enthusiasm that I am proud to accept my appointment as the Chief Executive Officer of Fanaka Television."
Her appointment comes after the exit of Jimmy Gathu from the TV station a few months ago. Sources say Gathu, who was the general manager, left after the investors changed focus from entertainment to business.
FANAKA TV, owned by local shareholders including a top politician, has been positioned as business only television channel. It's been on free to air as a lifestyle & entertainment for about a year and a half as the owners studied the market. The politician in question is believed to be Deputy President William Ruto, who is seeking control of media ahead of 2022 elections in which he is expected to contest for the presidency.
The station is looking at distributions on multi-platforms with a heavy presence on digital, as advertising on conventional TV shrinks.
READ: DP WILLIAM RUTO TO LAUNCH HIS OWN MEDIA HOUSE
"We will cover business and the economy in a way that has never been done in Kenya," says Ms Chebet. "In this endeavour, we have embarked on a global benchmarking tour to set our standards to match the best of the best in business journalism."
The move opens a new chapter for Ms Chebet, 38, who now joins the rank of management. She has always been on screen either as a reporter or anchor.  It is a milestone for a journalist who started out as an actress before becoming a news anchor at Kenya's national broadcaster KBC. Later, she became a reporter and producer at CNBC Africa, before joining Citizen TV.
After leaving Citizen, Ms Chebet has been fosuing on her digital communications agency, Scarlet Digita, Keyara Organics, the natural skincare company she founded in 2014.
Before she starts working proper as FANAKA TV CEO, Ms Chebet says her team has been on a benchmarking tour of CNBC Africa, a leading business TV in the world, and Forbes Africa Magazine in Johannesburg, where she met her former colleagues at CNBC, where she worked before joining Citizen TV.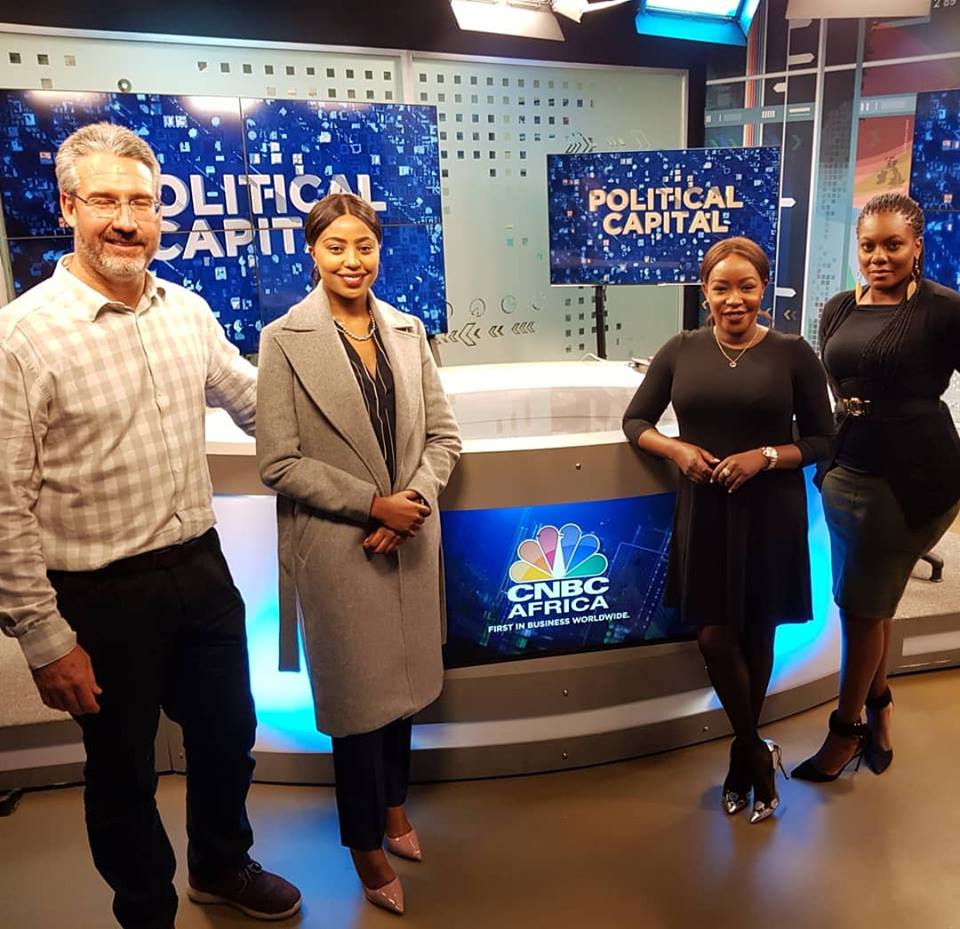 "What a pleasure to once again reconnect with Roberta Naicker, MD CNBC Africa after so many years and the very funny Chris Bishop who I worked with during my days at CNBC Africa," she said.
She said FANAKA would collaborate with other TV stations across Africa. The television's slogan is, 'Strictly Business'.
NEXT: NEWSROOM CHANGES AT THE STAR NEWSPAPER