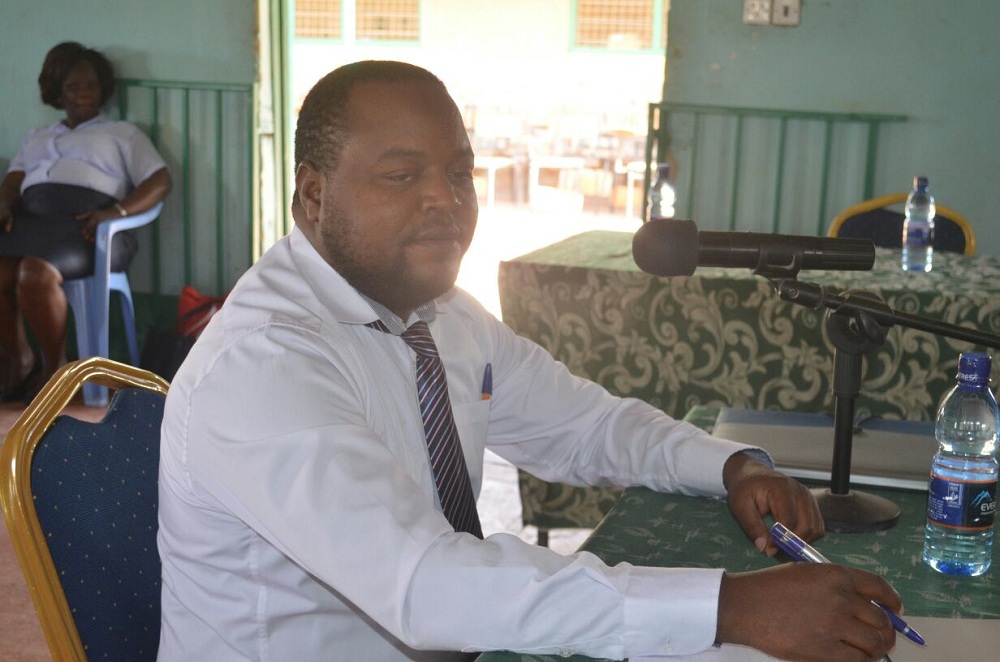 [dropcap]A[/dropcap]t the tail end of his 20s, Moses Natome had accomplished what his peers can only dream of. Being a chief officer in a community where few youth get to sit on the decision making table is not a mean feat.
This week, the young man born Turkana in 1985 appeared before the County Assembly vetting committee for health services and sanitation to demonstrate why he probably is the best person to serve as chief officer for health and sanitation.
Natome who hails from Lopur, Turkana West sub-county understood from an early age that education is an equalizer and the only pathway to realizing his dream. After his Kenya Certificate of Primary Education (KCPE) exams in 2001, he joined Kakuma Boys High School now referred to as St Leo High School for his secondary school education.
With determination and hard work he managed to secure a place at Egerton University where he enrolled for a Bachelor of Arts degree where he majored in Sociology and completed in 2011. He joined Oxfam, an international NGO, after university before joining the County Assembly as a researcher in the nascent days of devolution.
His hard work would later pay off when he was appointed Chief Officer for Sports, Gender and Social Services in 2017. He occupied the position for a few months before he was moved to the health docket in a reshuffle that affected many county departments.
To gain more professional experience, Natome would also travel to Israel to pursue a project management course while serving in the county government.
On Monday, the Members of the County Assembly (MCAs) were keen to know how with his background in Sociology he could run and command the respect of doctors, surgeons and understand other technical aspects in the county department of health.
Team player
"Considering that you studied sociology in university, how will you be able to lead doctors and other specialists in the medical field?" committee member Bethwel Kobingin posed.
"I am a team player and have in the past led doctors and other professionals in the health sector to deliver good results. In addition, I have studied courses in public health and conducted research in the health sector and pioneered a study on voluntary male medical circumcision in the county, " Natome responded to the Evans Ekai led committee.
The ministry of Health is among the best performing dockets in the county. The decision by Governor Josphat Nanok to retain Natome and Jane Ajele as the chief officer and County Executive Committee (CEC) member respectively could attest to his faith in the duo.
If approved by the County Assembly, Natome will have the onerous task of fighting HIV/Aids that is affecting his peers.
He says he is confident that he will able to rally the youth to shun irresponsible sexual behaviours.
"We are conducting outreaches and deliberate campaigns to create awareness to the youth. We are also targeting prostitutes in the major towns and giving them drugs," he explained.
Under his watch, he has ensured that all clinics operating in the county are licensed.
He also prides himself in ensuring that health facilities are running despite the doctors and nurses strike that hit the country this year.
Going forward, Natome has started plans to install a tracking system to track all drugs at the Lodwar county referral hospital and curb theft of government drugs. "The system will ensure that we can generate real time data on drugs available and manage supplies in a prudent manner," he said.
The ministry has allocated Ksh 370 million towards the purchase of drugs in the current financial year. The ministry is currently conducting an investigation following public outcry that government drugs are finding their way to private chemists and clinics.