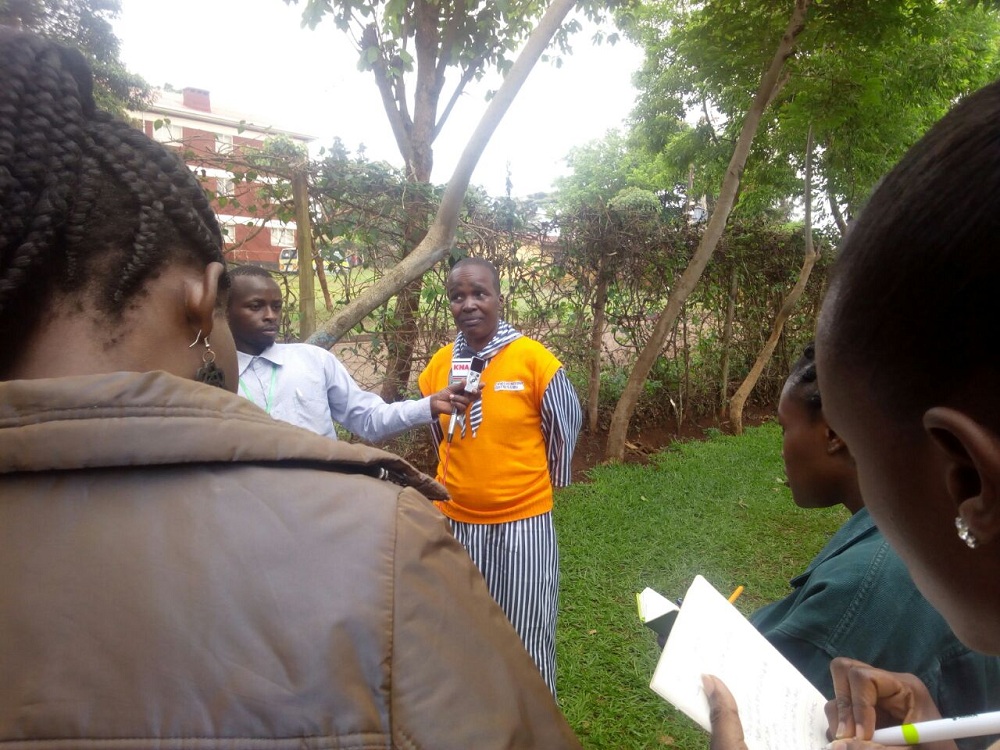 [dropcap]J[/dropcap]ane Monyonge, 47, the former headteacher of Dangoreti Lepit Primary School meets us at Lang'ata Women's Maximum-Security P****n during a Family Day and Christmas treat organised by the P****n service.
And by her looks you'll mistake her for any regular prisoner. She is only allowed to talk to journalists under a close watch of a p****n warden, which raises curiosity.
When she starts to speak, our minds shift from a prisoner to a mysterious person. She is a fluent and perfect English speaker. However, that is not what touches our hearts, but the first words she utters.
"I am here for life," Monyonge starts with the smile previously on her face fading away, "unless the president grants me pardon by invoking the power of mercy vested upon him."
A moment of silence passes without any journalist asking a question.
The mother of one son, aged 17, is currently serving her sixth month in p****n with everything she worked for in life all shattered. Her son will grow without parents, only meeting his mother under the watch of p****n wardens. The son is in form three, and will hopefully sit for his Kenya Certificate of Secondary E*******n next year.
She gathers courage to tell her c***e: she m******d her husband in what she terms as domestic v******e. "Domestic v******e is a two-way traffic. Some actions happen as a result of retaliatory measures, but no one will ever think of that. Judgment by the society is the easiest," she adds.
Asked whether she regrets what she did, she says, "Had I controlled my emotions…" She leaves the statement at that and this tells it all. She regrets.
To her, the most trying moment was during her judgment. Not because she was unsure of her sentence. She knew she faced life i**********t. However, seeing her dad, 86, in the courtroom made her shed tears. She had failed him.
Being in p****n for life has not k****d her morale. She continues with her teaching career even in p****n. She prepared this year's eight students at Lang'ata Women's Maximum Security P****n, where the first candidate garnered 262 marks and will be joining form one in January.
She has since adapted to life in her new home, the p****n. Her only hope is in the mercy of the president as she longs to re-unite with her family.
On this day, two of her brothers, one sister and her niece have come to visit her and spend time with her. This gives her hope that she has not been stigmatised and the family remains supportive.
The family members shy off the media, except her niece whose reason to visit her auntie is simple; "I miss her," says Faith Cherotich.
Ms Monyonge says that sharing with other prisoners gives her hope and courage to do the best, despite being in a hard situation. Through counselors and support from the wardens, she has become positive in life and is optimistic that one day she will walk out of the p****n walls and touch other people's lives, for the better.
Her message to the society is simple, "P****n is like a hospital, it is never planned for. People who go to p****n go there to become better, we should never stigmatise them. Everyone in p****n wishes they got a second chance, but it is just a wish."
"Time's up and my client is tired," says the security officer watching her, jokingly. This is the time we learn that the wardens refer to prisoners as 'clients' to create a good rapport with them.
She takes away her 'client' as they chat as longtime friends. Seemingly, the wardens are friendlier to prisoners than we thought.
We close our notebooks, stop the voice recorders and carry the cameras away as we prepare for the next story.