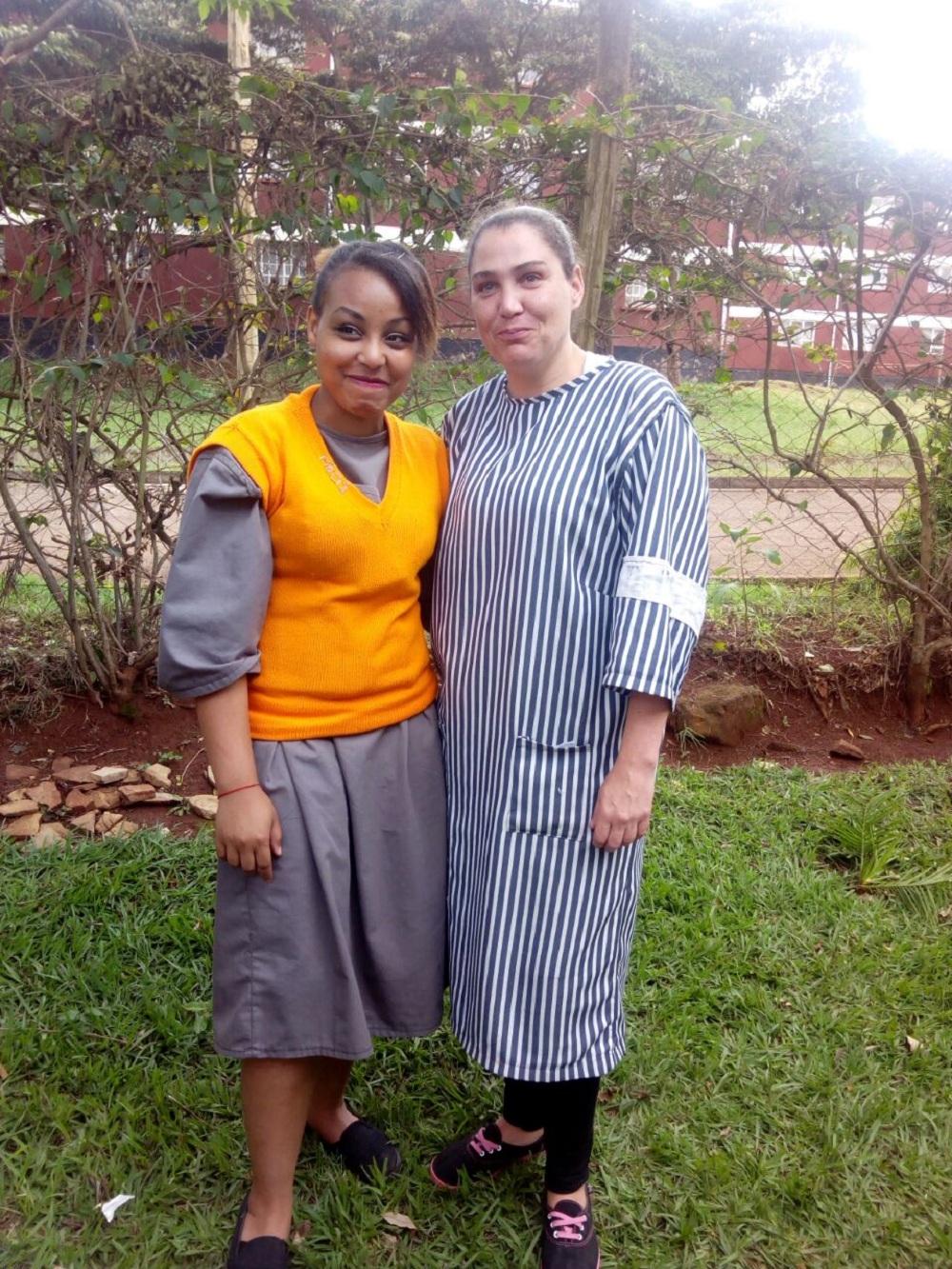 [dropcap]R[/dropcap]uth Kamande became a household name in 2015 when she allegedly stabbed her boyfriend (Farid Mohammed) 22 times, leaving him dead, following a file of high school love letters she found with him.
According to reports, the letters drove Ruth into a rage of fury, demanding to know why he was still keeping them. Unable to answer, Ruth resolved to end Mohamed's life.
Due to the weight of the matter, the court could not release her on bond; hence she would be forced to be in custody for the whole time the case would be heard. To date, the case is yet to be decided hence she is still behind bars.
But life has to continue! In September 2016, Ruth decided to lighten moments of her life in custody by taking part in the annual beauty pageant at Lang'ata Women's Maximum Security Prison. She emerged the winner of the event, beating other 19 other contestants. She was hence crowned Miss Lang'ata Prison.
This year, she retained the title. This motivated her to do more in modeling, owing to her beauty. Ruth, who shies from sharing her finer life details, says that this gave her a new light in life, leading her to a more productive person, even in custody.
"I have learnt a lot here, which I believe will make me a better person. I want to apply what I have learnt here to impact other people's lives," she says.
Using her title as Miss Lang'ata, Ruth has formed a group of inmates that cleans and takes care of the children at the prison's day care unit. On top of it, the group takes time to learn modeling skills from one another, for those who want to pursue modeling career after prison.
She wants to become an author one day and share her true story to the world, which she couldn't share to us since the case is still ongoing. She has cultivated a reading culture, frequenting to the prison's library in order to build her writing project; writing her story.
"I want to write my story someday. My first story will be my life in prison then the story of my whole life will follow," says Ruth, who can now wear a smile.
According to Olivia Onyango, the officer in charge of the prison, prisoners leave the place well equipped with money-making skills that will make them busy, hence crime will be a thing of the past to them, including Kamande.
"They have formed a club, 'Crime si poa' (Crime is not good), which helps them leave the prison reformed people with money-making skills to pick up their lives after this," assures Ms Onyango.