[dropcap]W[/dropcap]ith ever changing information consumption trends among television viewers in Kenya, many TV stations go to great lengths to attract and retain their audience.  Rebranding and creation of programmes that are sure to be influential to viewers have become the latest trend in the industry.
The various TV stations have gained brand recognition using these shows. Every TV station has a flagship show that brings in huge audience and advertising.  
Below are the top 10 shows that will continue to be a major attraction in Kenya in 2018 and, hopefully, beyond, if the producers and presenters get ever more creative. The shows could also lose credibility if content gets compromised.
1. Jeff Koinange Live (JKL)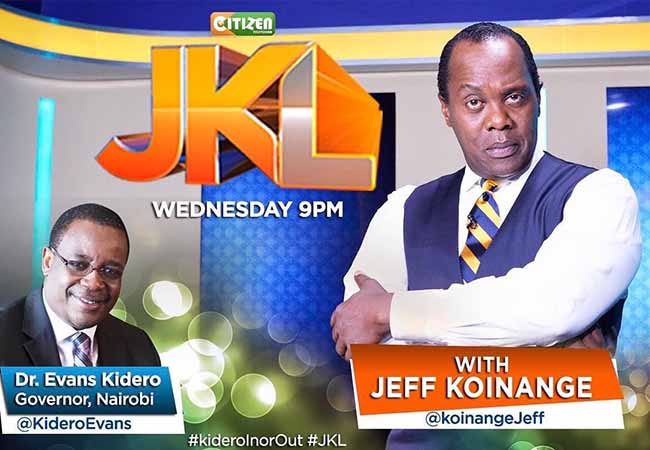 JKL is one of the most celebrated live TV shows that keeps the twitter and other social media a buzz. Hosted by award winning and TV big shot Jeff Koinange, who formerly hosted the 'The Bench' on K24, the show that is aired on Citizen TV every Wednesday at 9pm has cut itself a niche and attracts many viewers who glue themselves on television to get a glimpse of what is the next big topic in town.
Despite Koinange coming under sharp criticism while hosting the show at  KTN due to the calibre of guests he invited (the likes of Miguna Miguna, David Matsanga, Moses Kuria and Tony Gachoka), he has managed to  rebuild his credibility and is currently moving masses with his show that now attracts many politicians and celebrities. But the audience will keep auditing his guests to see who features most and for what agenda.
2. Blaze Be Your Own Boss Reality show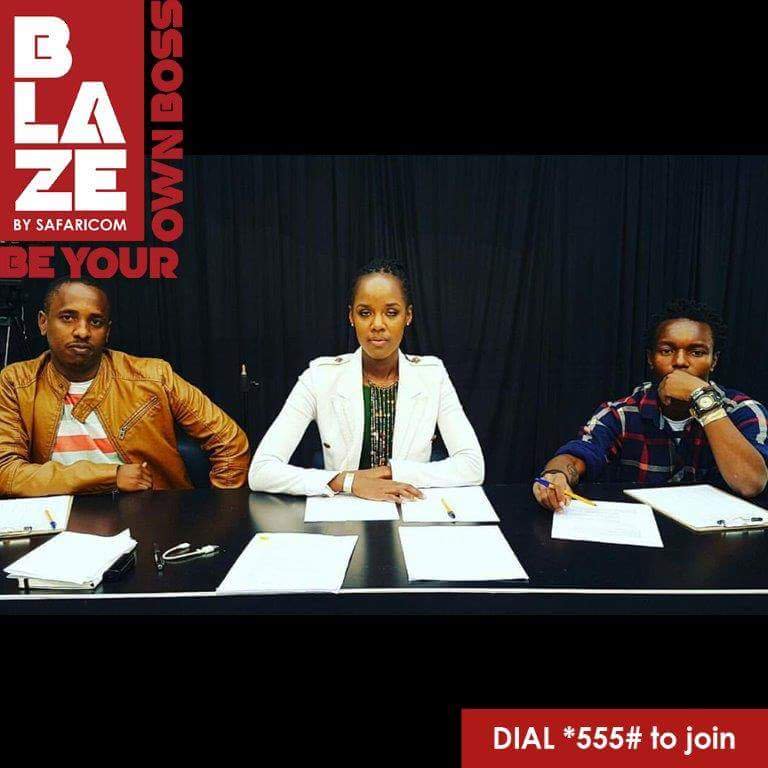 Blaze is a new entrepreneurial reality show that targets entrepreneurial minded youths in Kenya.
Run on KTN every Monday night, the programme gives an opportunity for selected contestants to present their ideas and persuade  a three-judge bench about the credibility and practicability of their ideas. The contestant that goes up to the final level becomes the winner and is awarded Ksh 5 million.
The show continues to attract as many viewers as possible due to its impact on the lives of entrepreneurs. In 2017, the Blaze TV show made KTN the top-rated station in Kenya. Will it maintain the groove this year?
 3. Churchill live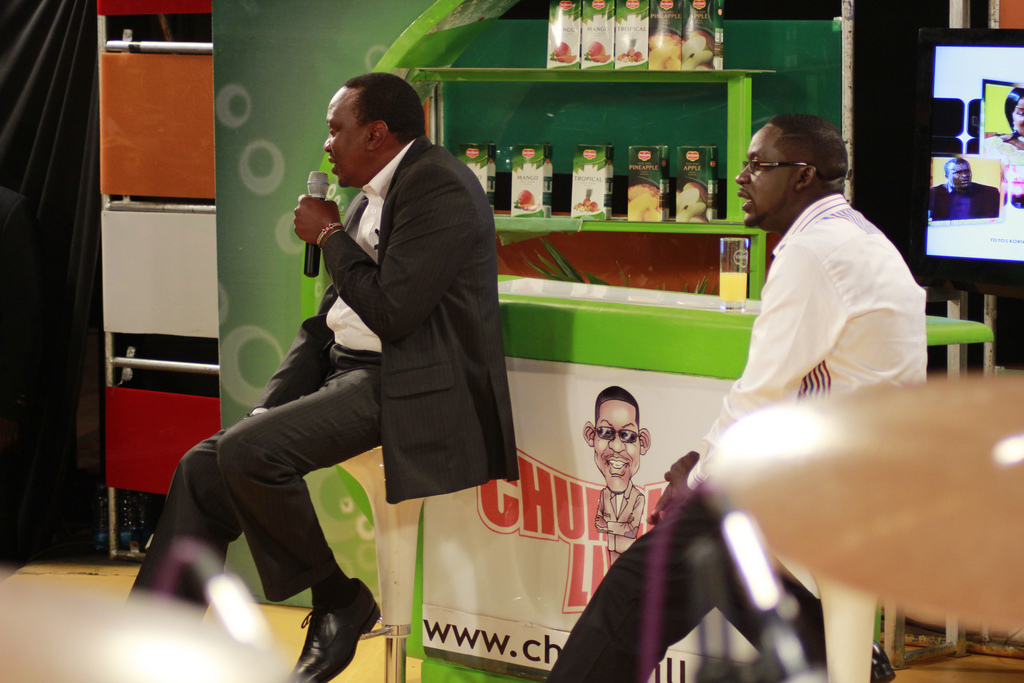 Arguably East African's all time best and popular comedy show, Churchill  live has gone far and wide to attract millions of viewers  who glue themselves on NTV every Sunday evening for ever fresh rib cracking jokes.
Started  by ever smilling veteran comedian Gideon Ndambuki alias Churchill, the show first premiered on NTV in 2007, went on a short hiatus in 2009 before making a grand come back  in 2013.
Churchill Show today remains the best in nurturing  young talents and enabling them to grow and benefit from what they can do best. The show has gained fame and credibility by hosting various comedians that make Kenyans laugh. 
Apart from comedy, the show invites popular personalities in various fields making it enjoyable to watch. The show also offers educative and more inspiring content to its viewers. Locally, President Uhuru Kenyatta and Opposition leader Raila Odinga are among those who have appeared on the comic show. 
Churchill Show has no doubt put NTV in  a class of its own. Apart from the show, Ndambuki is also the brains behind Churchill Raw, which offers a platform for upcoming comedians to do their thing. It also airs on NTV. 
4. The Couples Show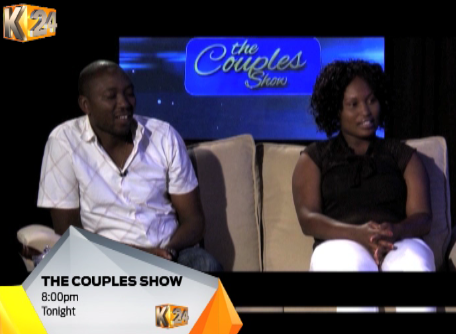 When radio siren Kalekye mumo quit as a host of the Couples Show in 2015, many felt heart broken. However, Mediamax Networks Ltd, which owns K24 TV station, acted with speed to avoid much bleeding by lovers and couples who had found solace in the show by bringing Mwalimu Rachel on board.
The K24 show, which airs every Wednesday at 8pm has become one of the most talked about in depth and breadth.
Other than its entertaining nature, the show also reveals how various couples relate and how deep they know one another. 
The Couples Show has today become a must watch for many Kenyans especially married couples and lovebirds who are about to tie the knot.
5. 10 Over 10
Probably one of the youngest live shows in the television industry, 10 over 10 is aired  on Friday at 10pm on Citizen TV. 
 Hosted by Willis Raburu and Joey Muthengi, the show attracts several celebrities on board thus making it shine and trend on social media like hot cake. 
The show has pulled a great followership especially from the young generations at it does not only entertain them but also motivate and drive them towards achieving their dreams in the show biz industry.
However, the show has also attracted criticism from those who feel it promotes immorality. They include
"To have young boys and girls gyrating their bodies on each other like lunatics while being cheered on by irresponsible adults who call themselves show hosts is the most disgusting abuse of national frequencies. Although 10/10 comes outside the watershed period (10pm) it involves young boys and girls behaving badly live on set, and in-between it advertises beer, cigarettes and condoms. This is a discotheque on tv," he recently wrote on his Facebook page.
"The show violates our content regulation guidelines and should be condemned by all decent Kenyans. It's immaterial how popular the show is or how much money the station makes from it.This is not entertainment. It's using the precious airtime to destroy the moral values of our young people by providing a platform for them to behave badly," added Mutua in his long rant. He claimed he has received a number of complaints from concerned Kenyans. 
6. Nairobi Diaries
The Nairobi Diaries has emerged as the leading reality show after Tusker Project Fame, making it one of the most watched TV shows in Kenya today.
The show, which is aired on K24 every Monday night from 10-11pm, features the lifestyle of young Kenyan socialites, a taste of drama here and there, a love story, and, frequently, cat-fights among the girls. As such, the show has caught the attention of many Kenyans, especially the urban youth.
Due to its large viewership, every time the show is aired, it leaves behind so much to talk about that it trends at number one on all social media platforms.
I bet many will still make a date with Nairobi Diaries in 2018
7. The Chamwada Report
That the Chamwada Report is due to make a  grand come back on TV after a year long break is obviously welcome news to lovers of the show who were left heart-broken when the show went off air on January 25, 2017 
The programme that mainly focuses on cross-border trade, modern farming, renewable energy, environmental conservation and international politics drew interests from different quarters.
 There is no doubt a rejuvenated Alex Chamwada, will do wonders with year.
The show will be aired at KTN News at a yet specified time next month.
8. #the Trend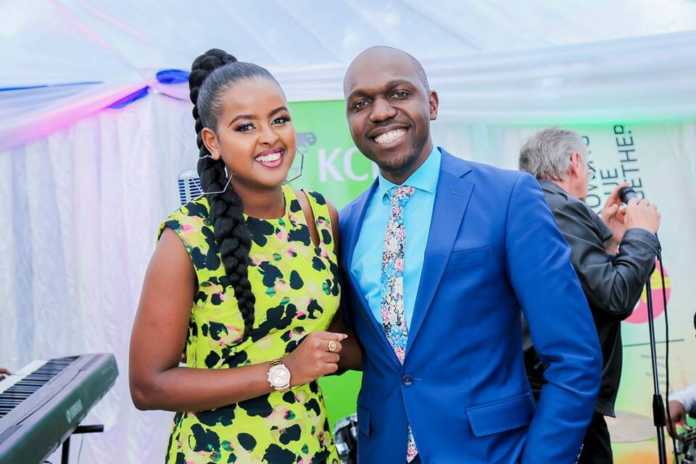 When Larry Madowo launched  #the Trend back in 2012, he earned both praise and criticism, love and hate in equal measure.
The show has, however, steadily rose to become one of the most watched television programmes in Kenya every Friday night.
This is probably because most youths, who make up a bigger share of those who watch a lot of TV, resonate well with the issues and guests covered on the show.
For example, popular musicians are regularly invited on #the Trend show to talk about their journeys. The interviews usually culminate in live TV performance from the artists. Most foreign musicians who visit Kenya are also interviewed on the show.
Besides interviewing young, fun and trending guests, the show host also engages some colleagues and a comedian in discussing fun issues that have been trending. 
The show also features random funny videos 'of the week' that will leave viewers laughing to their last tooth.
The show that is today hosted by Amina Abdi Rabar, who previously hosted Alfajiri morning show on K24, after Madowo quit to start his equally popular Side Bar show, also on NTV. #the Trend remains a very interactive and popular programme among viewers and is likely to soar to stratosphere.