[WATCH VIDEO AT THE END OF STORY]
[dropcap]T[/dropcap]elevision talk-show host Jeff Koinange has revealed the finer details of his unceremonious sacking from CNN 10 years ago, where he had worked for many years a reporter.
Through a series on Hot 96 FM 'A Story a Day', Jeff recently confessed that at the peak of his career at CNN, his boss at the global news network fired him on phone in May 2007 as he drove on the highway.
"My boss called me and asked me to pull off the highway and he said, 'Listen man, there is too much c**p, too many rumours and Nigerians think you stage-managed that story. I don't think we can sustain you any longer, we will need to let you go'," Jeff says his boss told him.
Jeff had in early 2007 done the Niger Delta story, which became a hit globally, for its interviews with r****s who had kept even government security at bay.
"It was an amazing story and if I were to do it again I wouldn't change a thing," Jeff says, defending the story, 10 years later. "I had researched for the story for more than a year gotten in touch with the r****s down there and they gave us permission. We flew down there and we went deep into the swamp to interview MEND with no security."
In his report, Koinange accompanied masked MEND (Movement for the Emanicipation of the Niger Delta) guerillas to a camp where they were holding a number of Filipino h******s. Koinange was reprimanded by the government of Nigeria for his coverage MEND, saying the report was "staged", a charge CNN denied.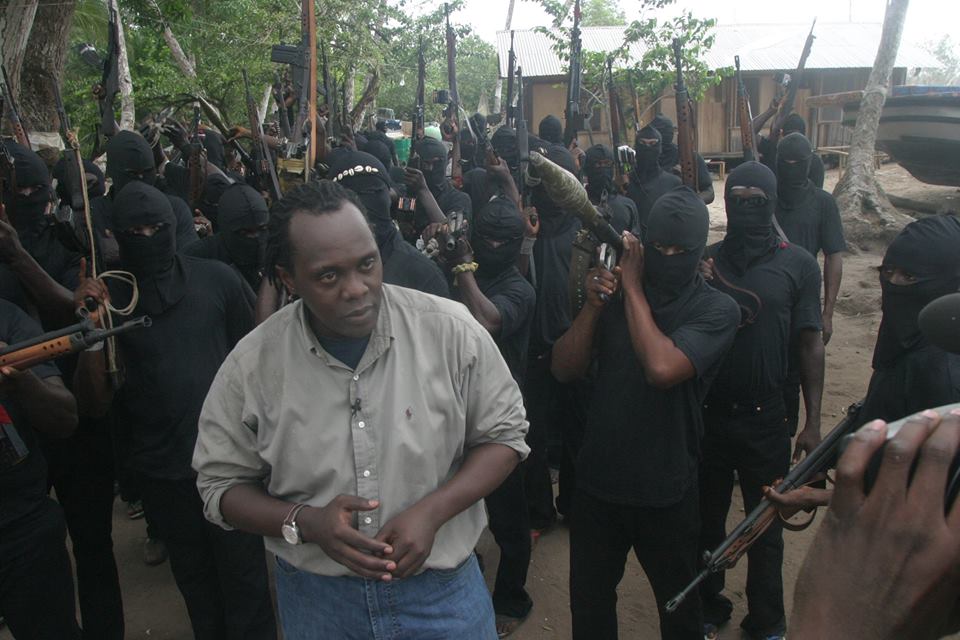 Some of the big stories Koinange had covered for CNN in Africa were the c****s in Darfur, the civil wars in Liberia and Sierra Leone and the f****e in Niger, for which he won an Emmy award. Koinange has also covered news outside of Africa, including extensive reporting on the aftermath of the Hurricane Katrina c****s as well as the Iraq W*r.
On May 29, 2007, CNN announced that Koinange was no longer employed by the network.
Jeff, who doubles as TV and radio presenter for Royal Media Services, noted that the sack was a big b**w to his career as he had a baby coming in two months at the time.
"But he (his boss in the highway phone call) said, don't worry, we will pay you for the rest of your contract so you will be sorted but we just want to sever this relationship," Jeff narrated.
Jeff says CNN management did not bother to investigate the a*********s that led to his firing. Koinange revealed that the r**e a*********s against him were made by a female acquaintance, with whom he had only communicated via email.
SEE ALSO
"There were rumours that there was a woman in Europe who was in touch with me who wanted me to connect her with Oprah Winfrey to promote a book she had been working on. I told her Oprah is not that type of friend I just introduce anyone to, but she kept pushing and pushing," he stated.
"She became a stalker threatening me through the mail. One day she wrote a story on her blog that I had attempted to r**e her. The rumours got to my boss who ended up firing me," he added.
The woman accused JK of date-r****g her after a long intimate relationship.  It was alleged that Jeff went to interview the lady and the relationship turned intimate. The women posted what she claimed were intimate conversations with Koinage online.
JEFF KOINANGE SPEAKS