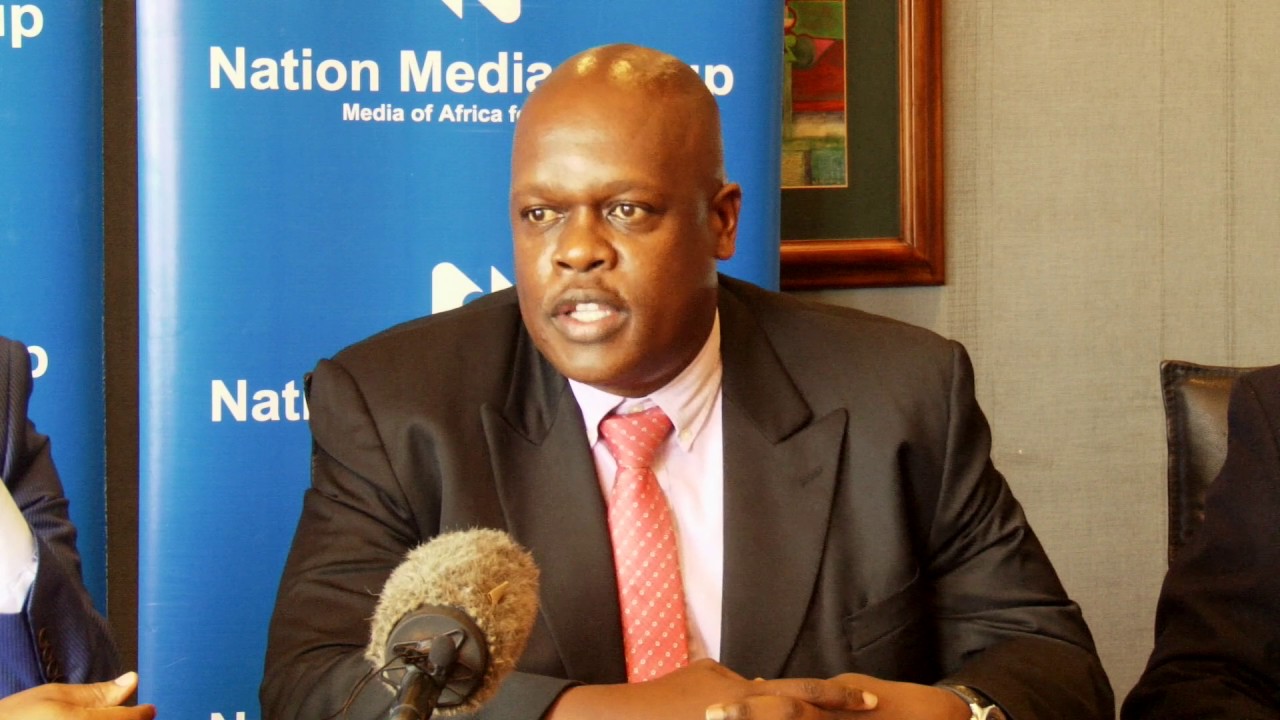 [dropcap]N[/dropcap]ation Media Group Chief Executive Officer Joe Muganda has officially resigned, paving way for the appointment of a new pair of hands to helm Kenya's leading media house.
Mr Muganda, who has served for two and a half years now, tendered his resignation yesterday, according to insiders at Nation Centre, and is expected to leave on 31st December 2017 to take up his new role as Vivo Energy as CEO.
The Nation Media Group board has accepted his resignation and is considering appointing the company's group finance director, Mr Stephen Gitagama, in acting capacity pending appointment of a substantive CEO early next year. Mr Gitagama was appointed to the board in March 2008. He holds an MBA and a Bachelor of Commerce (accounting) from the University of Nairobi and is a Certified Public Accountant of Kenya.
It is widely expected that NMG Editor in Chief Tom Mshindi will replace Muganda from January, people familiar with Nation's operations say, with the board favouring his promotion.
It is also understood that Francis Munywoki, who resigned as Standard Group Managing Director for Print Operations in November, has agreed to become the managing director of the Nation Media Newspapers division, which manages its print media business.  NMG newspapers in Kenya include Daily Nation (including Saturday & Sunday), Business Daily, the East African and Taifa Leo, while it runs the Monitor in Uganda and The Citizen and Mwananchi in Tanzania.
The board's thinking is that Munywoki will take care of the newspapers' commercial interests, which was Mshindi's core role. As CEO he will be more focused on the overall corporate strategy and administrative matters.  Mshindi's elevation is likely to lead to another shake-up of the editorial team, where Executive Editor Mutuma Mathiu could be  promoted to Editor in Chief, with production managing editor Eric Obino taking up the executive editor position.
Mshindi is not new to media management. He worked as the Chief Executive Officer of the Standard Media Group before taking up appointment as the Managing Director of Monitor Publications Limited, owned by NMG in Uganda, and subsequently at Nation Newspapers division. Mr Mshindi was appointed the Editor-in-Chief and alternate director in June 2015.
In the last job interview for the CEO position, Mshindi came second after former EABL CEO Gerald Mahinda, while Muganda was ranked third. Mahinda was, however, dropped after he asked for a monthly salary of Ksh10 million, which the board found to be way too high. The board eventually settled on Muganda to let Mshindi's control the newsroom as the company had just let go of editorial director Joseph Odindo.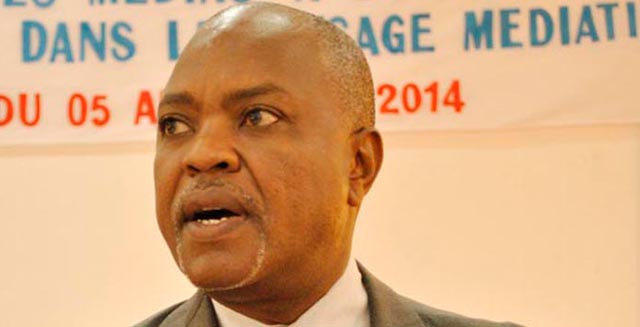 Muganda's tenure at NMG has been turbulent. He came in at a time the media industry was undergoing a transition from analogue broadcasting to digital and when consumption of tradition media was facing a strong challenge from emerging technologies, including social media.
Muganda has restructured the company deeply, k*****g its radio stations and a TV station and sacking a good number of journalists.
In fact, Nation Media Group reported a Ksh500 million drop in profitability for 2016, reflecting shifting trends that depressed revenues for traditional media houses. This piled pressure on the CEO, who resorted to restructuring to cut operational costs. This somewhat paid off, with the group posting a 2.3 per cent growth in half-year profit before tax to Ksh1.17 billion as at June 2017.
But in terms of revenue growth, the group is still struggling as ad revenues drop due to a new government policy to centralise public ad spend and the invasion of new players in the broadcast and digital spaces.
In an interview with the East African after taking over as NMG CEO, Muganda had this to say on how his success should be measured. "Well, I am no different from any other CEO you would find in this country," he said. "The measure will be, have you delivered on your numbers? What is happening to the share price? I do not think I will be giving you any specific numbers to look at. Just judge me by the performance of the business, as would be expected by the shareholders."
From the numbers, it is clear he has not delivered the value he promised NMG shareholders. The Nation stock at the Nairobi Securities Exchange has also s******d, dropping to Ksh72 at one time. It now oscillates around Ksh119.
Prior to joining KBL, he had served in several senior positions at British American T*****o, Unilever and Barclays Bank. Muganda's appointment as Vivo Energy CEO, which is effective January comes at a time when Vivo has announced the acquisition of Engen's operations in Kenya & other nine African markets. The deal will see Vivo acquire over 300 fuel stations in these African markets.