[dropcap]C[/dropcap]hurchill Show, it seems, is losing its allure as a family comedy. Desperate to stay relevant, producers are allowing comedians to stretch humour to its thinnest limits. The episode of Sunday 12th March 2017, which was cancelled half-way after comedians used o*****e and s******y suggestive language, was the epitome of a new genre of comedy that has been developing in the show whose main subject of satire is s*x.
A bicycle joke by Jasper and another by Zeddy became too explicit and when the show took a break, it never returned. Kenyans, led by Kenya Film Classification Board Chief Executive Officer Ezekiel Mutua, Kenyans bashed Churchill Show for its compromised content.
"This is a family show and it airs during the watershed," Mr Mutua wrote. "To try and popularize it through cheap s*x talk is a breach of the law and betrayal of trust of the programme's family audiences. Any celebrity who makes money by pushing dirty content to c*****t the moral values of our children is no better than the politicians looting our country. It's impunity and it's wrong."
See Also >> Janet Mbugua: From drunkard to TV star
Later Churchill apologized through the KFCB boss, according to a post by Ezekiel Mutua, who said: "I have received a call from Mwalimu King'ang'i (Churchill) this morning regarding the unfortunate episode of the Churchill Show last night.
He has apologised and taken full responsibility and requested that I pull down my post. I do so in good faith and in reciprocity for the mature manner in which he has handled the matter. Our message to you Churchill is simple: You are talented. You are a mentor to many. Please don't use your talent to c*****t the moral values of our children. Give us clean content."
And getting clean content that can get people in stitches is becoming about as hard as getting a comedian from the leafy side of Kenya. The show is clearly struggling with talent after the exit of big names, with some citing poor pay by Churchill.
Now the producers are being forced to rely on feather-weight comedians who appeal mostly to the low-end of the audience, and who lack the intellectual permutation of humour that some of those who left would deliver.
Media observers say if Churchill Show doesn't enhance its appeal, it will lose the critical middle class audience that has kept it growing. Perhaps Laugh Industry, the commercial arm of the business, should invest more in training and proper mentorship of the budding comedians to diversify their sense of humour from s*x and relationships.
But what has worried the audience is the exits of key comedians. It started with Teacher Wanjiku, who it emerged felt shortchanged in terms of compensation. While on appearing on the show, she landed a deal with Airtel that made her lots of money, and her trouble began. It's said the money she received from Airtel became an issue between her and Churchill who demand for a large percentage.
Teacher Wanjiku left Churchill for good and decided to try her own show which, unfortunately, did not work well for her.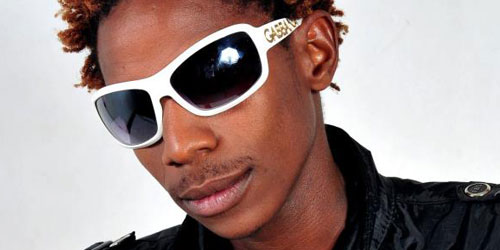 Eric Omondi, who had become a co-host also left the show in a mysterious way to "pursue his dream as a solo artist." The comedian said he had come age. However, it is believed that there was a fallout.
Chipukeezy, the hilarious comedian-c*m radio presenter also followed suit after the managers failed to pay him and decided to concentrate on his radio career. To him, all the Churchill comedians had issues with payments something that made most of them quit the show.
YY is the recent comedian who has publicly said that he is quitting the show. He shared a post on his social media handle saying goodbye to his many fans. YY left Churchill show to look for greener pastures. According to the comedian, he earns peanuts yet he is a talented artist. Few days after quitting, YY got a new job with Kenyatta University television KUTV on "The Comic Show".
After running out of creative comedians, it seems, the show is also running short on ideas.