Did media abet and escalate trust issues in the General Election?
The media must undergo intensive training by constitutional and electoral experts on what to discern in this novel process.
Kenya has gone through one of its most strenuous elections yet. On August 8th this year, the country's citizens came out, all and sundry, to vote for political parties and candidates of their choice. It was the culmination of months of our heated campaigns.
Like in all previous elections, truth was the biggest casualty this time round. Prior to the polls, the ruling Jubilee Party, and the opposing National Super Alliance, were engaged in a duel of misinformation, outright lies and the now ubiquitous fake news. The more the news sounded stranger than fiction, the more believable it was.
Apparently, both sides of the political divide employed "professional" propagandists who, I must say, did an impressive job. Really! The wars on both digital and electronic media were ruthless. The fake news, particularly in the former channel, was perfectly choreographed, duping many intelligent people to believing made up stories.
My foregoing sentiments seem to be supported by a recent report released by the European Union's Election Observation Mission for Kenya. According to the preliminary statement titled, "Democratic commitment demonstrated by the people of Kenya, despite parties forceful criticism of key institutions", there was a high number of well-produced false news items distributed on social media by political camps, targeting political rivals.
Due to a strict regulatory regime in the mainstream media, the war on misinformation shifted to social media. The ubiquitous Facebook and Twitter were awash with reports that, though stranger than fiction, appeared to have credence with a sizable following. The plausibility of such reports was determined by one's standing on the political divide.
Due to lack of specifics, guidelines on the use of social media by the National Cohesion and Integration Commission and the Communication Authority of Kenya (CA) circulated in mid and late June, and later improved and released on July 13th, were largely ignored. The guidelines included requirements for "honesty and accuracy" in publications, and for providers to avoid "undesirable political content".
States the report: "Social media provided important platforms for the exchange of information about the elections, but also appeared to reinforce inflammatory messages during the campaign. Social media provided important platforms for the exchange of information about the elections. A high number of well-produced false news materials was distributed on social media, reportedly in part by political campaigns to delegitimize political rivals".
Moreover, inflammatory messages from political rallies were reinforced by party supporters through social media. Although violence did not feature prominently, journalists cited the need for self-censorship during the election period.
Journalists also put limits on what they could say, as many worked for media houses with links to the political class.
On advertising, the report alleges the government used a carrot and stick stratagem to give undue advantage to government, or Jubilee friendly media. This was obviously manipulative since the threat of loss of revenue could have made some media less critical or independent than would otherwise be the case. Further, "many media adverts promoting the President's and government's successes raised questions about the misuse of public funds to the advantage of the incumbent".
The EU report says the State, as well as private national media, allocated equitable shares of coverage to the key contestants. However, bias in favour of either of the leading political camps was noted in the vernacular radio stations.
Self-censorship
Extensive paid media campaigns promoting successes of incumbents raised concerns about incumbent advantage. Journalists in several counties were threatened in connection with their reporting on political or election-related matters and stated that they commonly exercised self-censorship.
Concerns were also raised whether the country has effective data protection laws. This was due to suspicion that the government could have had gained unfettered access to citizen information through State institutions to help it profile its audiences.
Essentially, the media gave the bulk of coverage to the two main contestants due to the lack of wherewithal by the lesser ones. It was also unfortunate that the highly anticipated presidential debate did not take place, effectively denying voters an opportunity to compare the candidates.
My findings point to a more cautious mainstream media. This was as a result of a lot of training, particularly by the Media Council of Kenya, and threats of sanctions by a tough talking CA. No journalist wanted to trespass against the regulations and guidelines for electoral reporting.
But there is more work to be done. On September 1st, the Supreme Court of Kenya ruled that the presidential poll did not pass the strict integrity test. Consequently, the court ordered a repeat of the poll by November 1st.
This means that the media are back on the drawing board. Being an unprecedented event, not just in Kenya, but in the whole of Africa, the learning curve is long. The media must undergo intensive training by constitutional and electoral experts on what to discern in this novel process.
Misinformation will now happen out of omission, and not commission. With over 200 television and radio stations, including numerous daily and weekly publications, the onerous task of media monitors is cut out. They need to start early in order to have a grip of the current, emerging and expected issues.
Equifax hack raises pertinent questions on safety of personal data
Even without hacking, credit card skimming is still big business for cyber criminals.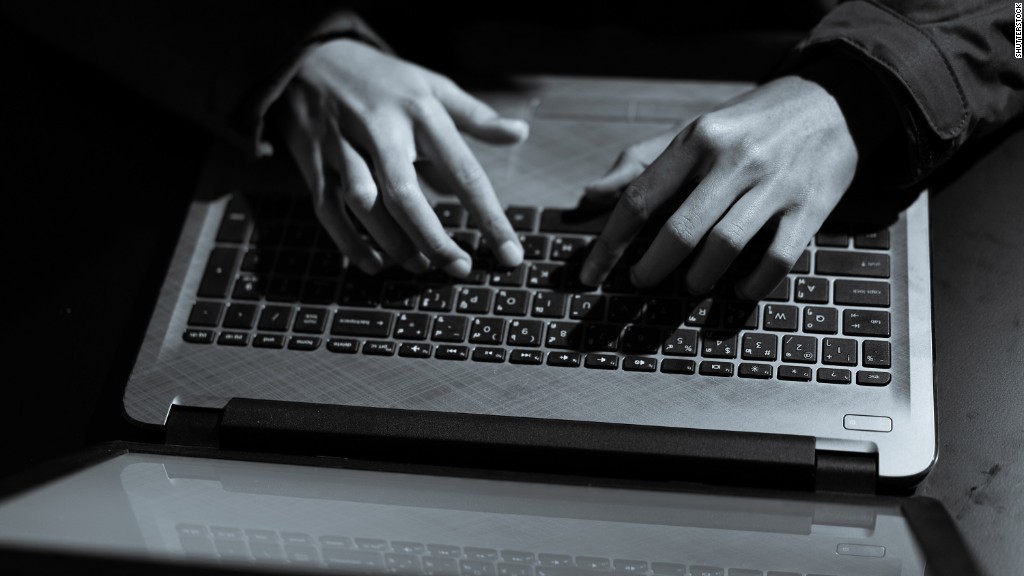 It is something that we do on an almost daily basis. We fill in online forms for various purposes. In today's digital world, we are always online paying bills, applying for jobs and other career opportunities, purchasing various goods and services and so on.
According to the Communications Authority of Kenya, the data/internet market in Kenya has been growing steadily following increased demand for Internet services and reduced cost of Internet enabled devices. In the third quarter of the year 2015/2016, the country registered a growth of 8.5 percent in internet/data subscriptions to stand at 21.6 million up from 19.9 million subscriptions recorded in the previous quarter. Subsequently, the number of estimated internet/data users grew by 7.8 percent to stand at 31.9 million users.
We do not have a choice, really! For example, the Kenya Government's eCitizen portal is now the only avenue through which you can access certain services in the public sector. From your date of birth, family history, education background and finances, it is now all online. Depending on the diversity and extent of one's activities, your whole life history is scattered all over the Internet in the form of data.
While many organizations promise confidentiality and non-disclosure of their clients online private data, the danger that the latter can easily fall into the wrong hands is real. For instance, banks in Kenya are losing billions of shillings every year through online banking fraud, usually perpetuated by insiders. The same goes for insurance companies.
Indeed, you should be very afraid. Equifax, one of America's three major credit reporting agencies, mid this year was a victim of a security breach that exposed, and potentially compromised, personal credit information on millions of subscribers. It was discovered that hackers broke into Equifax and accessed consumer data for 143 million Americans.
The hackers accessed people's names, Social Security numbers, birth dates, addresses and, in some instances, driver's license numbers. They also stole credit card numbers for about 209,000 people and dispute documents with personal identifying information for about 182,000 people. And they also grabbed personal information of people in the UK and Canada.
Analysts observed that the hack was a goldmine for fraudsters, who could use the massive amount of social security numbers and financial account information to defraud account holders, including stealing medical identity.  Sadly, according to Equifax, the breach went on unnoticed for six weeks, from mid-May through July, 2017.
According to media reports, Massachusetts Attorney General Maura Healey called Equifax's breach "the most brazen failure to protect consumer data we have ever seen."
Several other states and the Federal Trade Commission said they had opened investigations into the matter. Members of Congress also demanded criminal investigations and a full accounting of what happened.
Let us think of a local scenario. Imagine someone hacking into the server of the Kenya Revenue Authority or the National Social Security Fund. These are some of the databases where you expect to find personal data of millions of Kenyans, especially financial and social, respectively. An expert information and communication technology expert can easily manipulate this data and siphon a lot of people's money for his benefit.
Worse still, consider someone hacking into the database of one of the leading credit card companies in the country like Barclaycard or Kenya Commercial Bank. Such a person can duplicate the credit accounts of thousands of people, and make purchases that the genuine account holders are unaware of. Even without hacking, credit card skimming is still big business for cyber criminals.
Kenya is a high risk country for this kind of diabolical schemes. There are a few cases of Kenyans in the diaspora, particularly in America and the United Kingdom, who have been arrested and prosecuted for siphoning social security and pension funds from their legit beneficiaries. Therefore, it is only a matter of time before the chickens come home to roost, if you know what am saying!
Kenya's Data Protection Bill has been pending enactment for a few years now. The Bill provides for protection of personal information by enforcing the constitutional right of a person not to have information relating to their family or private affairs unnecessarily required or revealed. It embraces the principles of data protection such as necessity of collecting information, data subjects' right to access information about them, and obligation to ensure information is accurate, updated and complete.
Constant monitoring
One of the biggest nuisances in the country is companies selling their online databases to marketing firms. Many people can attest to receiving a text message from a pitching for a product or service, and wondering how the company got your name and number. Unfortunately, you cannot trace the genesis of this kind of leak. Even if you did, suing them for breaching confidentiality clauses would be impractical.
Ultimately, ICT experts advise consumers to be proactive in securing their personal or credit activities and online information. This includes constantly monitoring their accounts for unusual activity. Red flags on fraud or identity theft include incorrect personal information on one's credit report, and inquiries from companies one has never contacted.