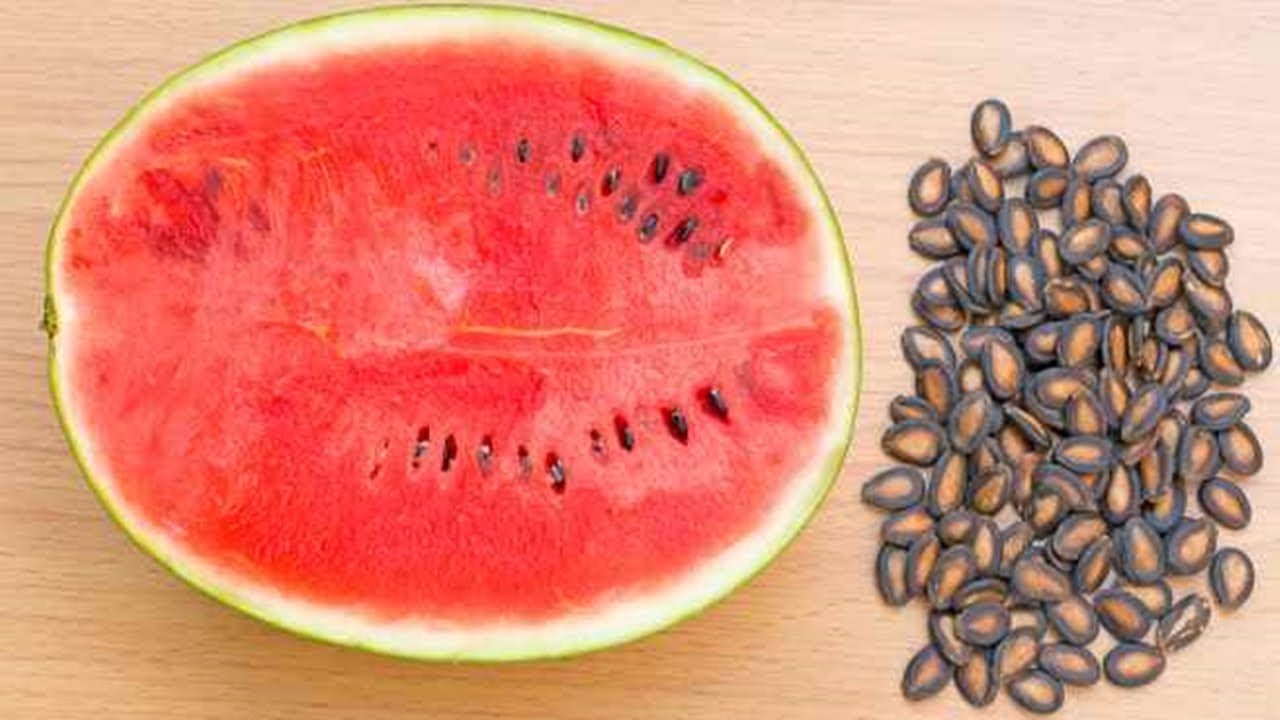 [dropcap]A[/dropcap] nutritionist, Dr John Mugo, has rooted for the consumption of watermelon seeds as they contain zinc and magnesium nutrients which have many h*************s.
Speaking to KNA in his office at Karuri health centre, Mugo said watermelon seeds could alternatively be dried and then boiled or roasted but can also be eaten directly from the fruit. He said that once sprouted, the seeds contain magnesium which greatly contribute to heart health by aiding in normal heart functioning and regulates b***d pressure, which is common among many Kenyans.
Mugo also said that the seeds, especially roasted, are rich in iron and vitamin B which enhances immune function. He said  the magnesium in them plays a major role in building immunity and f******g allergic reactions.
He said the seeds also help to improve male fertility, adding that the zinc in them is important for the male reproductive system as it enhances sperm quality for men who have infertility challenges. He added that the seeds also contain manganese, which also aids in f******g infertility and helps to restore their strength.
The medic observed that watermelon seeds have positive effects on the accumulation of glycogen stores which aids diabetes treatment, saying the seeds are anti-diabetic given their ability to decrease plasma glucose levels.
He added that magnesium is also insulin resistance thus its supplement delays the onset of diabetes, adding that the seeds can help improve memory by f******g memory lapses associated with aging.
Dementia patients are treated using magnesium, which is contained in water melon seeds.
The nutritionist also pointed out that its zinc and magnesium properties also assist in digestive health because of their enzymes which helps produce and transport energy during digestion thus preventing diarrhea.
"Apart from strengthening hair, magnesium plays a role in preventing hair breakage consequently promoting hair growth while zinc inhibits hair follicle regression and even accelerates the recovery of hair follicles," he noted.
The doctor added that magnesium in the seeds can also help improve overall skin appearance saying the mineral reduces acne and treats other skin issues like skin allergies. He, therefore, urged the residents not to always throw away seeds after eating the fruit reiterating they also help treat h****s simplex i********s and accelerate w***d healing.