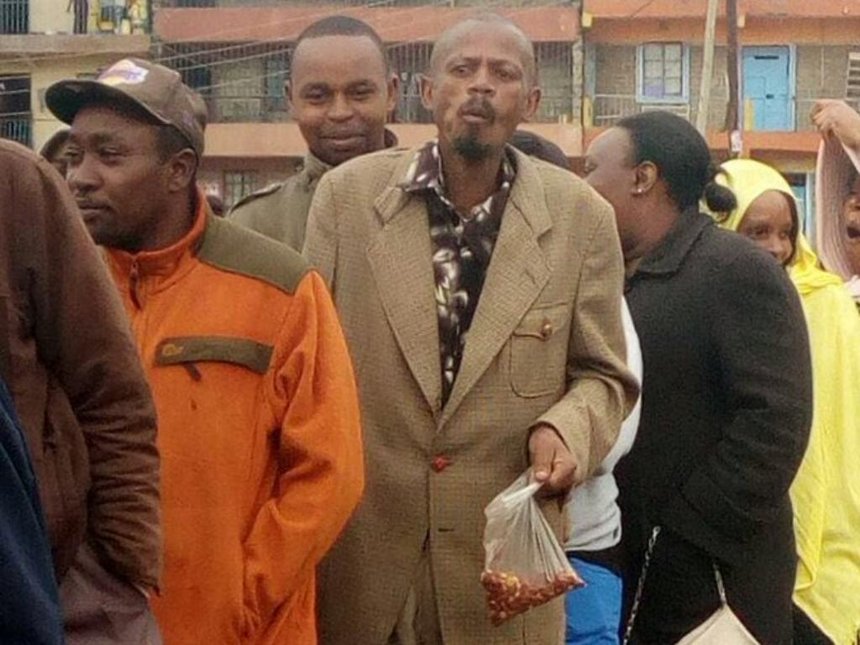 [dropcap]T[/dropcap]he heat from the August 8th, 2017 General Election is gradually cooling off. It has been a half year of vibrant political activity as politicians and their parties paraded their ideologies around the country in search of votes. Outright lies, fake news and propaganda have been the trade-in-stock in negotiations between the electorate and politicians. When it comes to political campaigns, nothing changes – same forest, different monkeys, I guess!
It is times like this when you really see Kenyans creativity at its best. Thank goodness for social media, there was hardly a dull moment in this months-long circus. It was high season for all types of messengers including graphic artists, humourists, story tellers and preachers. No channel of media and communication tactic was spared in spreading the message far and wide.
Indeed, no opportunity was lost in the quest to conquer the hearts and minds of the electorate. Happenstance opportunities were exploited for all their worth, which worked for or against certain contestants. It started with the Machakos gubernatorial candidate Wavinya Ndeti's goof when she misquoted a popular Swahili saying, "Yaliyo pita si ndwele" by saying "Yaliyo ndwele sipite". It was so hilarious that an upcoming comedian produced a song by the same name which also became a hit.
But the best was yet to come with the now famous "Githeri man", 40-year-old Martin Kimotho, who became an instant media sensation after his random photo went viral. What was seemingly a survival and normal activity of eating a dry mixture of boiled maize and beans for manual labourer Kimotho as he waited to vote turned him into a legend.
Before he realized what had happened, his photo was everywhere at the cost of a plot in Ngong, a wardrobe full of expensive suits, fried chicken and fries, a couple of high-end smart phones he does not need – you know what I mean! Unfortunately for Kimotho, he did not have a manager to enter into proper contracts with these companies. I feel it was extremely unethical for the companies to exploit his ignorance, excitement and poverty.
The 'Githeri man' charade has exposed the unbridled opportunism of Kenya's corporate sector. Immediately after the photograph went viral on Election Day, major companies could not wait for a brand association photo opportunity with the lucky man. Some big brands like Safaricom, Bonfire Adventures, Ngong Crescent land dealers and Big Square eatery went all out with their freebies in exchange for a photo endorsement.
This is an indictment of the marketing and advertising professional practices in Kenya. The rush with which they adopted Kimotho for their brands says it all. It is like they wanted to exploit the inadvertent opportunity before someone else decided to advice the 'Githeri man' on the world of brand endorsement. How much money do you think an advertising agency would have charged for all these?
Well, companies have not made a deliberate investment in talent identification for their brands. I mean, do they have to wait for the media to "discover" personalities, who they then proceed to exploit for brand exposure and awareness? For instance, many of Safaricom's brand ambassadors for some of their products and services have been captured in the media giving eye-witness accounts during news time. The ad agencies just had to follow up!
Secondly, Kimotho's spectacle shows the haphazard manner in which companies promote their brands. Best practice requires and demands a thoroughly planned strategy during the lifespan of a brand, from infancy to maturity. Just think of the kind of money international brands in various sectors spend on brand ambassadors, especially in sports.
Also in Comms 254
That is how top athletes like retired track champion Uasin Bolt (Puma), footballer Lionel Messi (Adidas) golfer Tiger Woods (Nike) and footballer Neymar Da Silva Santos Jnr (Nike) have become billionaires by Kenyan standards.
So, what is the 'Githeri man' worth? What is it in the public eating of "githeri" that made Kimani an instant celebrity? Is it the comical looking man himself, the githeri he was eating or all the foregoing's association with voting?
Or, rather, what was the most unique aspect of that mix that aroused people's imagination to such a big extent? Would the photo have gone viral if he was, say, eating "ugali" (maize meal) and "madondo" (beans), both staple meals of the low social classes?
Earned his fame
The local advertising industry has for long used many foreign concepts that seldom resonate with the mass audience. The use of Kimotho, though highly exploitative, helps to continue with the gradually changing mind-set that now appreciates local heroes and talent.
Indeed, the "Githeri man" has earned his fame out of no patronage, something that has also plagued many of our advertising and promotional campaigns. He does not belong to any in-crowd, but has earned his day through sheer merit. That is the kind of authenticity we need to build in our advertising culture – being true to reality.
---
The writer is a communication consultant and public policy analyst. Email: [email protected]